[This post is made possible by Choffy. I used their El Sonado Choffy blend to make these decadent peanut butter cups!]
Happy Valentine's Day week everyone!!!
I decided to extend Valentine's Day another day. I don't know why, but I totally get this holiday. It's the one day of the year to eat an obnoxious amount of chocolate, watch romcoms all night, and spend with your loved ones.
I remember those horrid high school years of watching all the other girls carry heart shaped balloons, teddy bears, and flowers. I secretly hoped every year I would get something…but never did.
Mom always made it special though. She would make goodies and would always be our Valentine. Love you mom!
And I remember Jake and I's first V-day. We spent the weekend at his dad's house and we unknowingly exchanged little kid valentines with the cute lollipops and heart shaped peanut butter cups.
Now every year, we exchange those delicious peanut butter cups as our little treat. J
I decided to make some myself this year instead! With the help from our friends at Choffy of course! 😉
As I have mentioned before, Choffy is so much more than a delicious beverage. I use it ALL the time in other recipes. From sweet to savory.
In fact Choffy would like all of my readers to have a chance to try Choffy. They are giving away 500 FREE SAMPLES over on their site. Use this code: kitcheneer when you "check out" to get yours!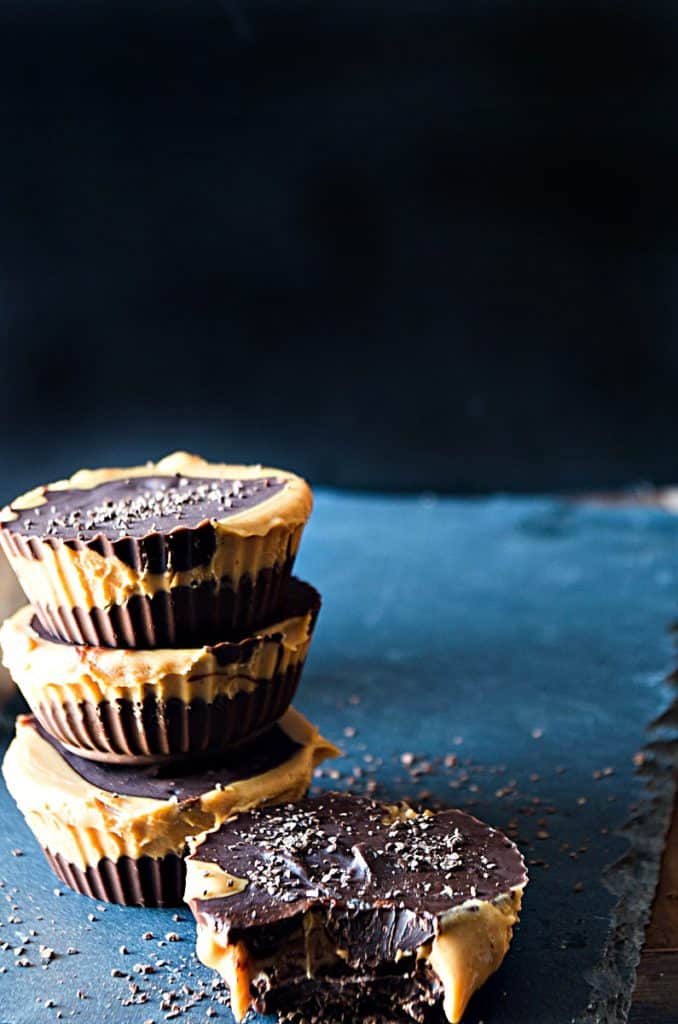 Before I dive into these, what were your Valentine's Day plans??? Jake was in the driveway when I got home from work with one rose in his hand and had gone to the store to get stuff to make dinner. Not just any dinner, but the same one he made for me on our first date blackened tuna. And if that wasn't enough, he surprised me with two tickets to see Turandot next monthAND is taking me to the National Aquarium this weekend! IM SO EXCITED!!!
I infused these peanut butter cups with Choffy (roasted cacao) and the added texture is simply amazing. Imagine crunchy peanut butter but its crunchy chocolate with a smooth creamy peanut butter center.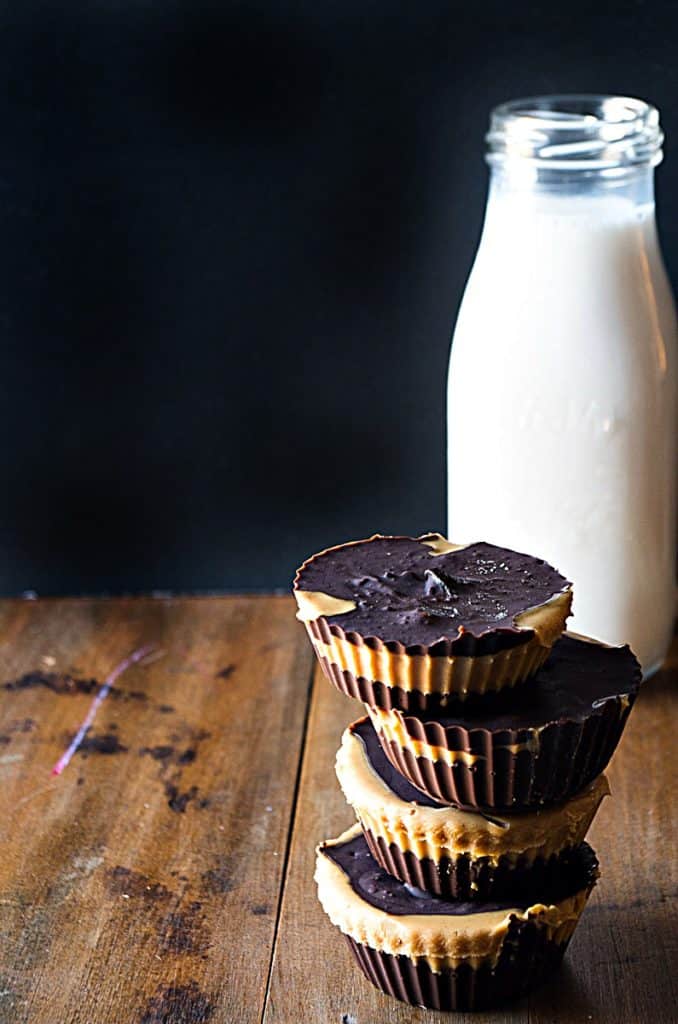 Also, because Choffy is SO amazing, I have teamed up with Choffy to giveaway a HUGE assortment of their best products. Please enter below!
And I have been SO excited to share these with you. I almost shared them with you last week, but I decided that it was definitely a Valentine's Day kind of post.
These make the PERFECT Valentine's Day treat (or any day treat). I am not one for too many sweets. I prefer savory foods. But I do love the occasional dark chocolate. And after sticking to a Whole30 lifestyle for so long, Jake and I deserve a little treat.
And the best part about these? It's like 3 ingredients and SO EASY to make.
Melt the dark chocolate
Stir in Choffy
Pour into cupcake liners in a muffin tin
Add creamy peanut butter
Add more chocolate
FREEZE
Devour
ENTER THE GIVEAWAY HERE!!!
Save
Save
Save