Let me start off by saying that I am SO proud of our little garden! It is getting so big!
Let's just say over the years we haven't had the best of luck with trying to get vegetables to grow... Last year we finally had some good looking tomatoes and the day we were going to harvest them we cam to find HUGE bites had been taken out of them thanks to Chuck ( our friendly neighborhood ground hog) sigh. But not this year! We must have done something right because everything looks great from the zucchini to the Swiss chard! Speaking of the Swiss chard it is so fresh and delicious that I have been having it as a side salad most of this week!
I think anyone can grow their own veggies, even if you don't have a yard! We have in fact grown bell peppers in our small apartment a few years back! 😉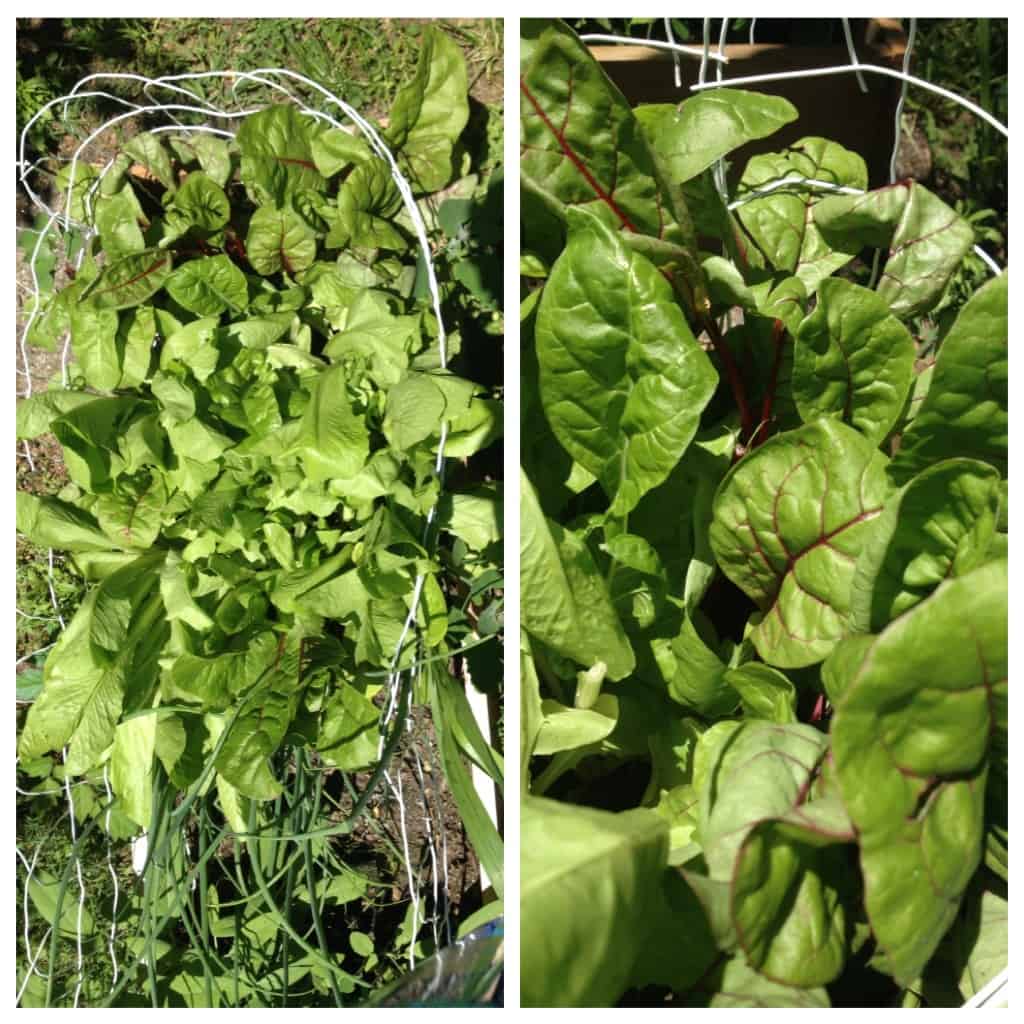 I wanted to share a random salad I threw together ( those usually end up being the best!).
I love Swiss chard and also LOVE how amazing it is for your health! Swiss Chard is an excellent source of phytonutrients ( which helps fend off disease thus keeping your immune system happy), vitamin A, vitamin K , and Vitamin E. Click here to learn more.
Grilled Chicken on a bed of chopped Swiss chard, crumbled goat cheese, red onion, avocado, snap peas, and a drizzle of vinaigrette dressing. YUM. That's all she wrote.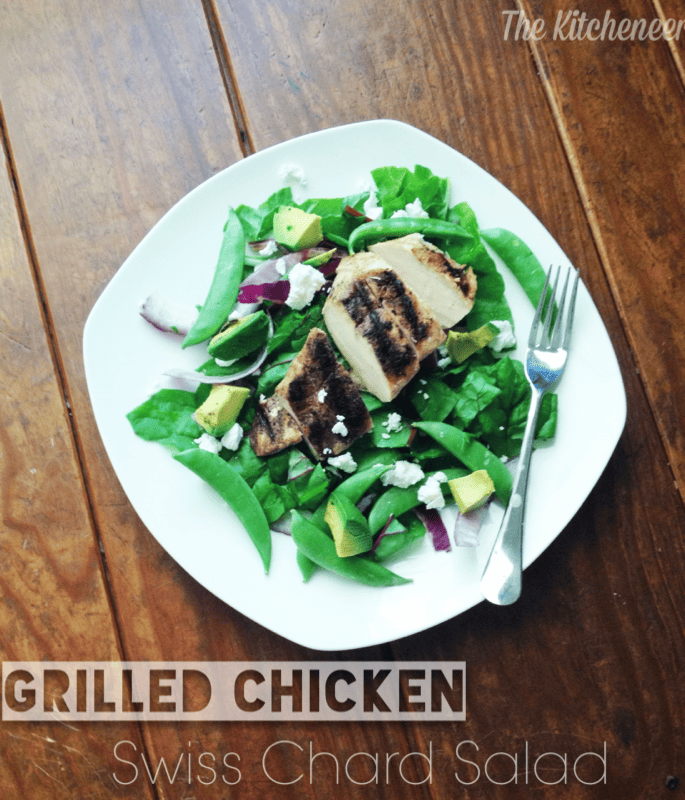 You Need:
- 1-2 cups of chopped Swiss Chard
- 1 oz of fresh goat cheese ( or your cheese of choice)
- ¼ of an avocado sliced
- 1 small handful of snap peas
- ¼ cup sliced red onion
- 1 grilled chicken breast ( I seasoned my chicken with just some salt and pepper and grilled it on my cast iron griddle)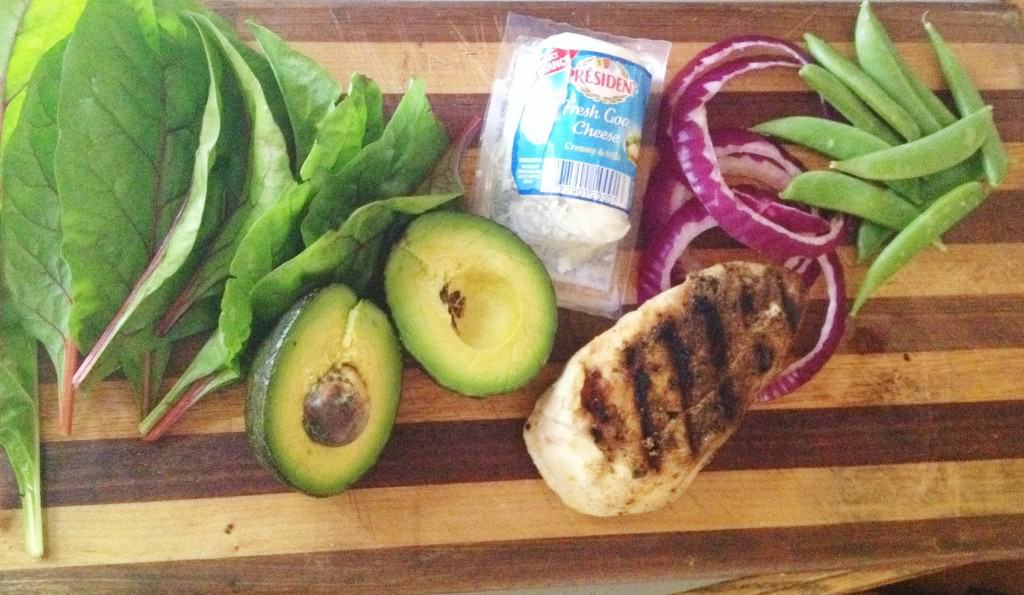 Directions:
Assemble salad by placing bed of Swiss chard on plate or bowl and top with remaining veggies.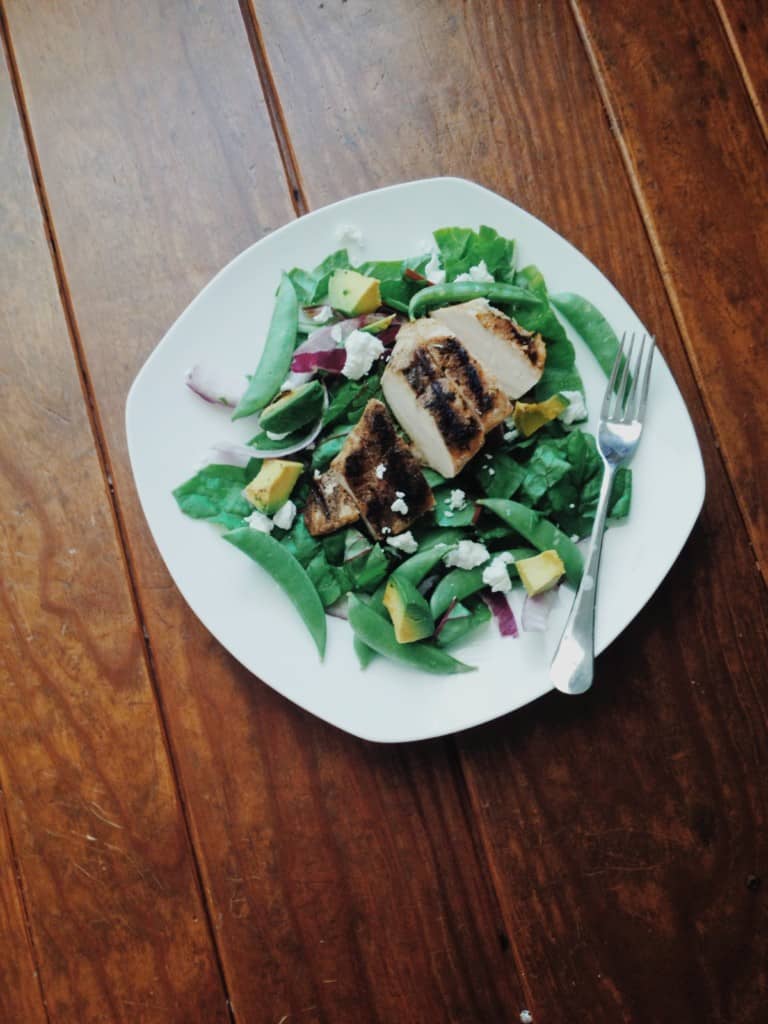 Slice chicken and place on top!
Voila!

Grilled Chicken Swiss Chard Salad
---
Description
Grilled Chicken on a bed of fresh Swiss chard. A wonderful summer salad!
---
1

Grilled Chicken Breast :sliced

2 cups

of fresh Swiss chard :chopped

¼ cup

red onion sliced

¼ cup

snap peas

1 oz

fresh goat cheese

¼

of an avocado sliced
---
Instructions
Assemble salad by placing Swiss chard on plate or bowl and remaining vegetables.
Top with sliced grilled chicken breast.
Enjoy!