Crockpot Carnitas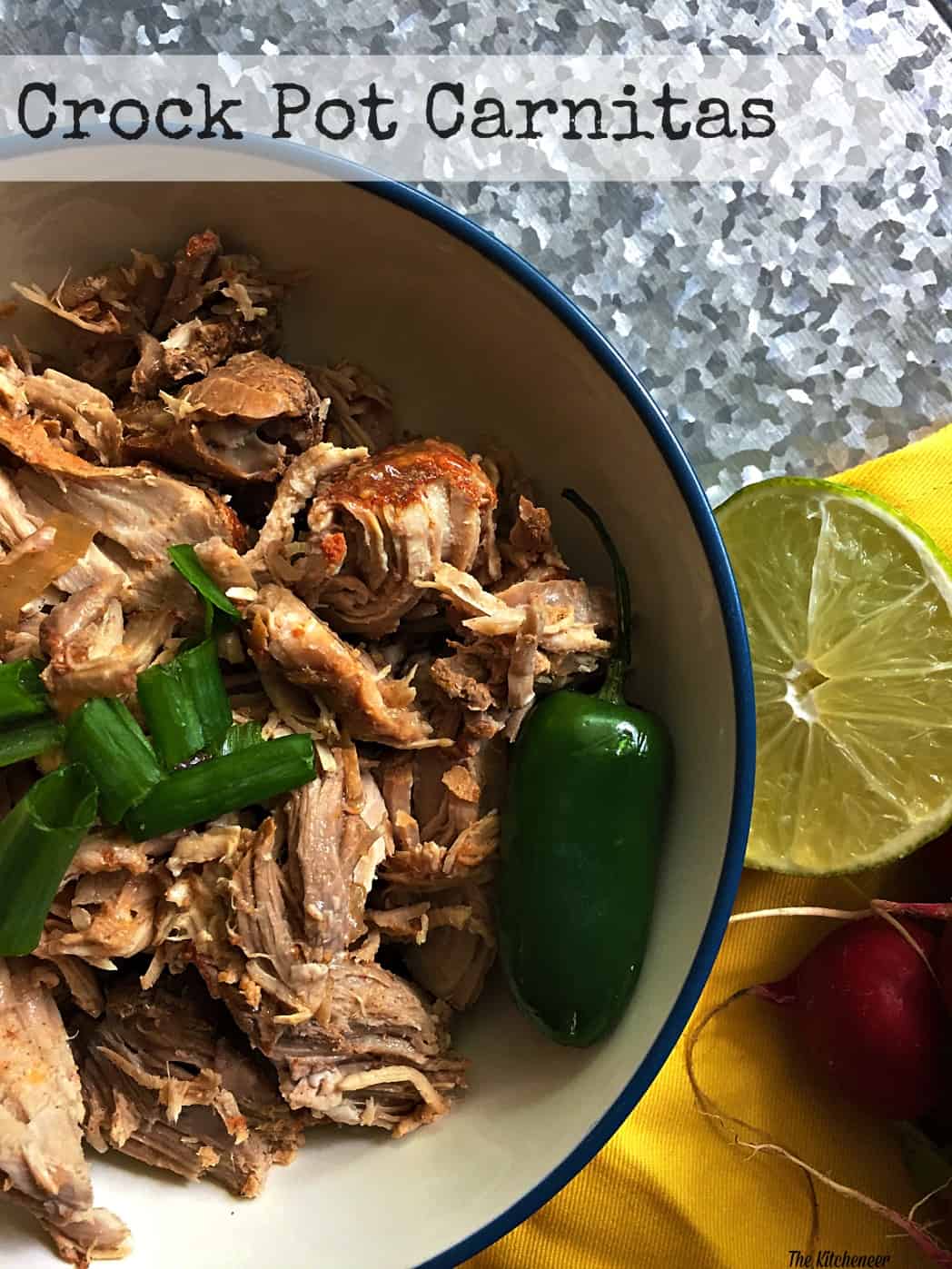 As I have mentioned in my previous post, I have lived 99.9% of my life ignorant to the awesomeness that is Chipotle. I had my very first Salad Bowl there the other week and have been dreaming of going again this past weekend.
Which leads me into our awful terrible no-good very bad day. We had a beautiful Saturday ahead of us. We got up, had some delicious Bullet Proof Coffee and headed out for a run and hit the farmer's market on the way back. We also decided that we wanted to upgrade our sun room and buy some patio furniture. On our way to Lowe's we were stopped in traffic when I hear this awful SCREEEECCCCHHH then BOOM and then I felt the back of our car get rammed. No one was injured thank God! But I was like "SERIOUSLY?" Jake and I were literally going to sit down that evening to make the final payment on my car! UGH!!!!
Good news is the car will be repaired this week! I hate having my "baby" all scratched up and dented!
We went back to the house, switched cars, and headed back out to go look at patio furniture and a few other errands. We ended up getting this really cute set from Target. It must mean I am an adult now if I get excited about patio furniture…
We were getting hungry and after all that trauma we were in no mood to cook. So we thought Chipotle would be the perfect place since I am still on the Whole30 ( Day 24!) but as we walk up to the door there is a big sign that says "NO CARNITAS" Again, " SERIOUSLY?!" Carnitas are the only protein not cooked in soybean oil there so it's the only option for me at the moment.
We then tried Red Robin. I ordered the guacamole burger with no bun, no mayo, and no cheese with a side of steamed broccoli. There is a kid sitting next to us who is so inconsolable that he is screaming bloody murder and then the waitress comes out with our food and of course there is ooey gooey cheese all over it! I was just done. They fixed the order, but I think it will be a very long time before I go back again.
The next day I was determined to stick it to the man by making my own Carnitas! So I did!
End of rant.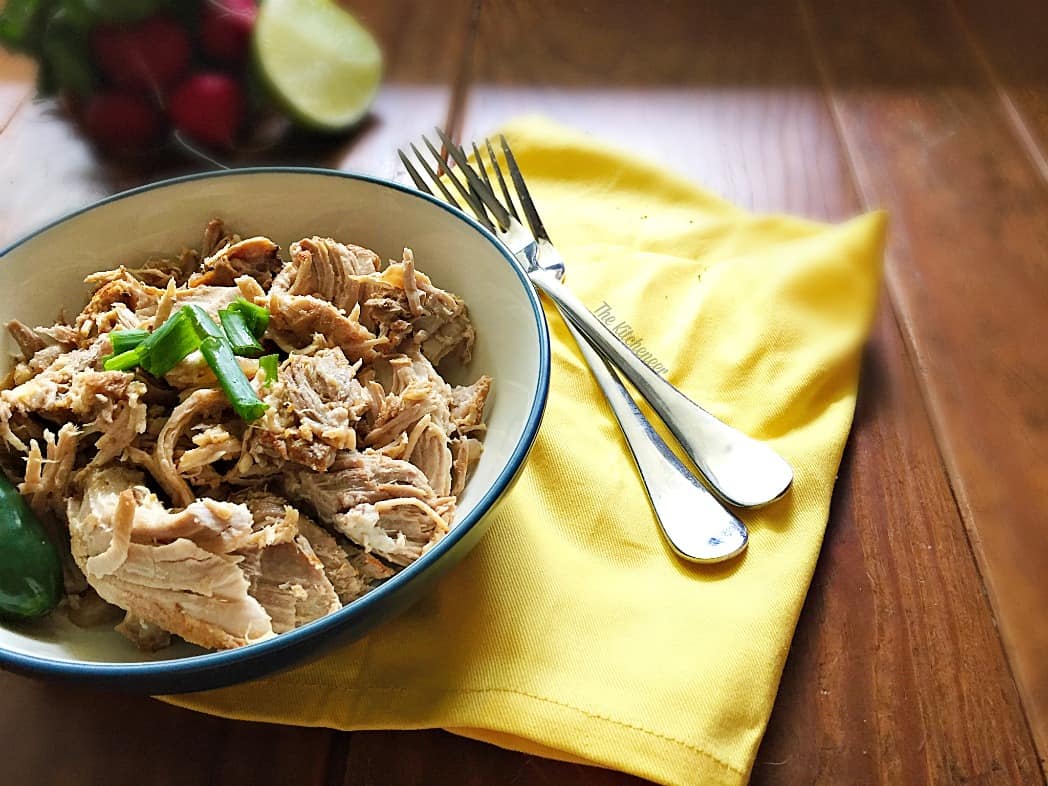 This slow cooker carnitas is my jam. I will be making this quite frequently as a Chipotle substitute!
Crock pot Carnitas is a pork sirloin that has been rubbed in fresh spices, jalapenos, and cayenne and slow cooked to perfection.
Drool.
You Need:
1 pork sirloin
2 jalapenos
1 sweet onion
Juice of 1 lime
For the Rub:
½ teaspoon cayenne pepper
½ teaspoon cumin
½ teaspoon onion powder
1 tbs chili powder
½ teaspoon smoked paprika
1 teaspoon paprika
1 teaspoon kosher salt
Directions:
Mix spices together to form a rub
Rub spices into pork
Place pork in Crockpot
Top pork with onion and jalapenos
Cook on low for 8 hours or on high for 6 hours.
Enjoy!