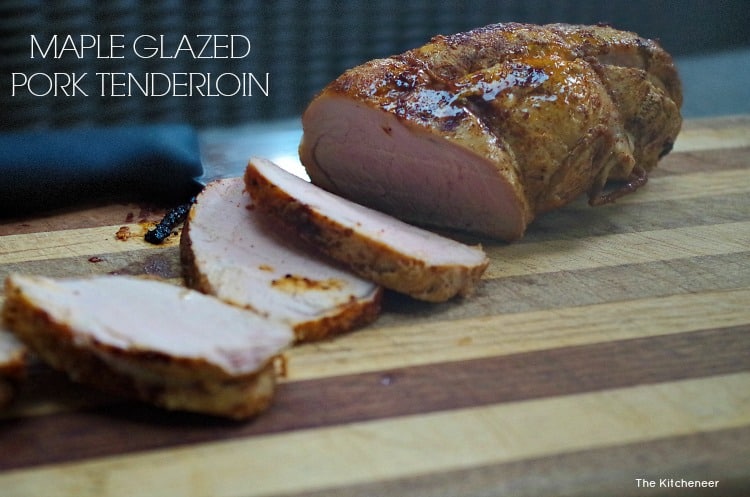 We are getting into that time of year where food is a heavily present. All around you. Some good options, but mostly it's cakes, cookies, eggnog, and your grandma's famous mashed potatoes with tons of cream and butter. It's definitely good in moderation but it's REALLY hard to stick to a healthy lifestyle when all this food is around you.
I like to put up a strong mental barrier in my mind. Like, " I don't like donuts". It actually worked for me after telling myself enough times. Or " think about all the burpees you would have to do if I ate that". Doing 100 burpees just isn't worth eating junk. Unless it's absolutely worth it, don't indulge. How can you tell if it's worth it? Take a bite, if it isn't THE BEST taste ever then stop and throw the rest away. If it is, then finish it and don't let a single guilty thought penetrate your head because it was worth it.
I like to keep clean foods that taste guilty around the house all year long to prevent temptation. This maple glazed pork tenderloin is no exception. It's SUPER easy to make and comes together quickly for those busy weeknights. It's also a great option if you still have family staying over and they might kill you if you say you are serving leftover turkey again.
Not to mention it's a great clean protein option to serve with a great shredded brussel sprout salad! ( I will be adding a great brussel sprout and pomegranate salad later this week. STAY TUNED).
And plus it makes your kitchen smell like Vermont. 😉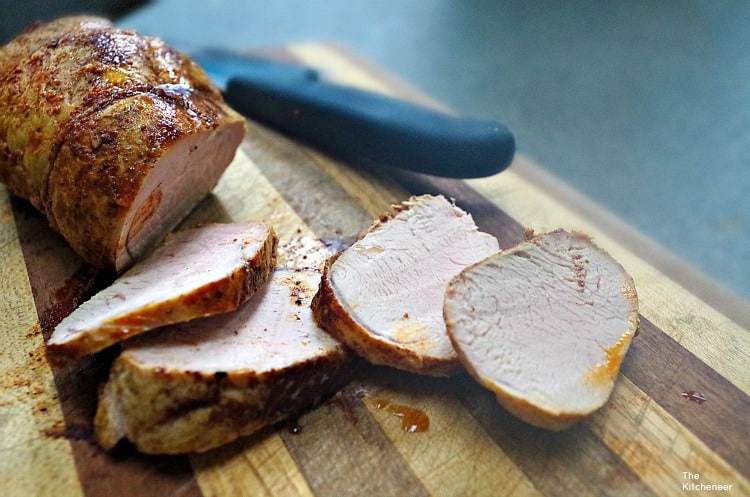 Maple Glazed Pork Tenderloin
Author:
Prep time:
Cook time:
Total time:
Ingredients
1 tbs extra virgin olive oil
1 pork tenderloin- I used Hormel's
1 teaspoon of kosher salt
1 teaspoon of paprika
1.5 teaspoon of cinnamon
2 tbs of pure maple syrup
Instructions
Preheat oven to 350
Blend spices together to create a rub and rub thoroughly into the pork tenderloin on all sides
In a cast iron skillet ( or oven proof skillet), heat oil on medium high heat
Begin searing the pork in the skillet for about 2 min per side until browned
Turn off burner and drizzle the maple syrup over pork
Transfer skillet into oven for an additional 20 minutes or until pork is no longer pink in middle
Let rest for 5 minutes and serve!
Serving size:
3-4oz
Calories:
111
Fat:
4.1g
Carbohydrates:
6.3g
Sugar:
5.7g
Sodium:
349mg
Fiber:
.4g
Protein:
12.7g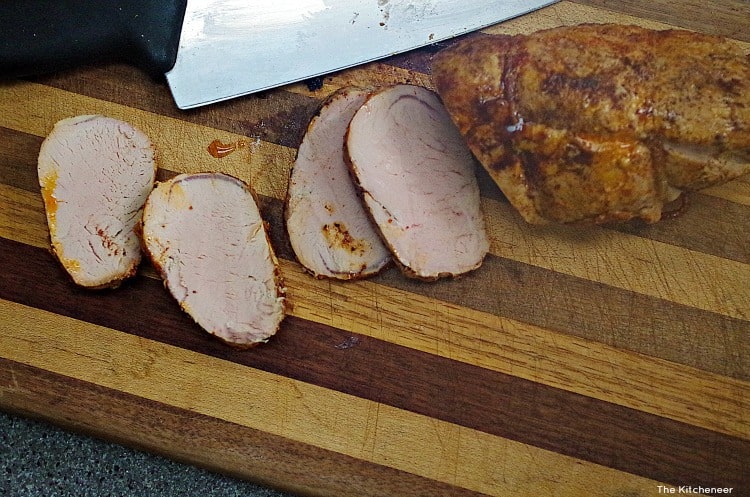 *I am currently a member of the Hormel Foods Extended Blogger Program and 
this post is part of my involvement in the Group. While Hormel Foods provides 
me material and necessary resources to complete various activities, all 
statements and opinions ( as always) in The Kitcheneer are my own