No, I am not talking about food or nutrition today. Today, I wanted to discuss something extremely personal that I feel that there is not much on the internet about. Pet loss and how much grief it can cause.
Loving someone so much comes with a deep price of grief when you lose them.
Notice I said "someone". A pet is as much a part of the family as anyone. And when they are gone their absence can have a traumatic impact on everyone at home. Everyone goes through grief differently and after hours and hours of scoring the internet to find something that resembled the pain I have been going through the past 5 months and coming up with empty hands. I decided to share some tips on how we have been coping without our Maxie.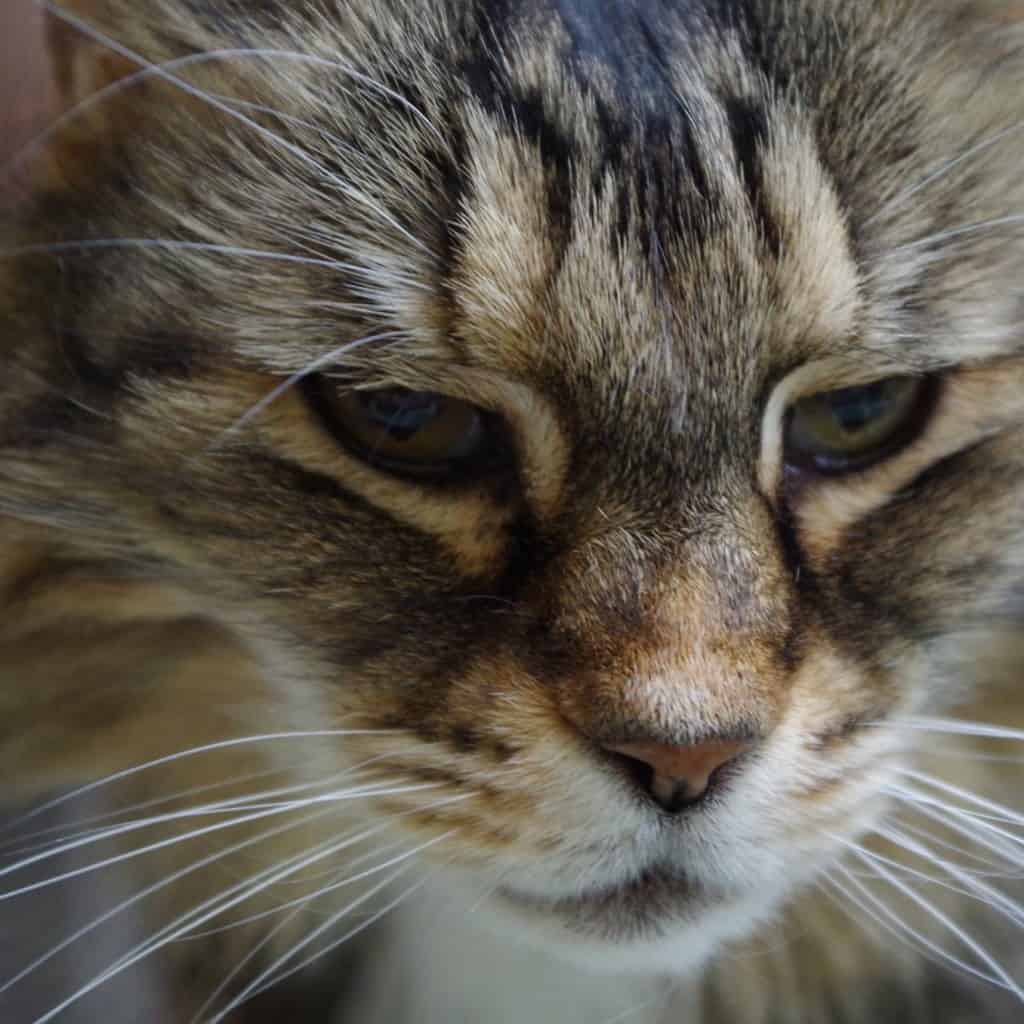 To give you some background, I grew up with Max. We picked him up at a shelter and it was love at first sight. He was so tiny. He quickly became my best friend. And most of the time, my only friend.
I guess I am more of an animal lover than a people lover? Lol
I don't open up to a lot of people but I accepted him into my heart without hesitation and it was instantaneous and unconditional. Max literally could do no wrong. Because all he needed to do was give me those big eyes and I'd forgive him in a heartbeat.
He was with me through the rough middle and high school years. Through friends and boyfriends. Through my parent's divorce. He was always there.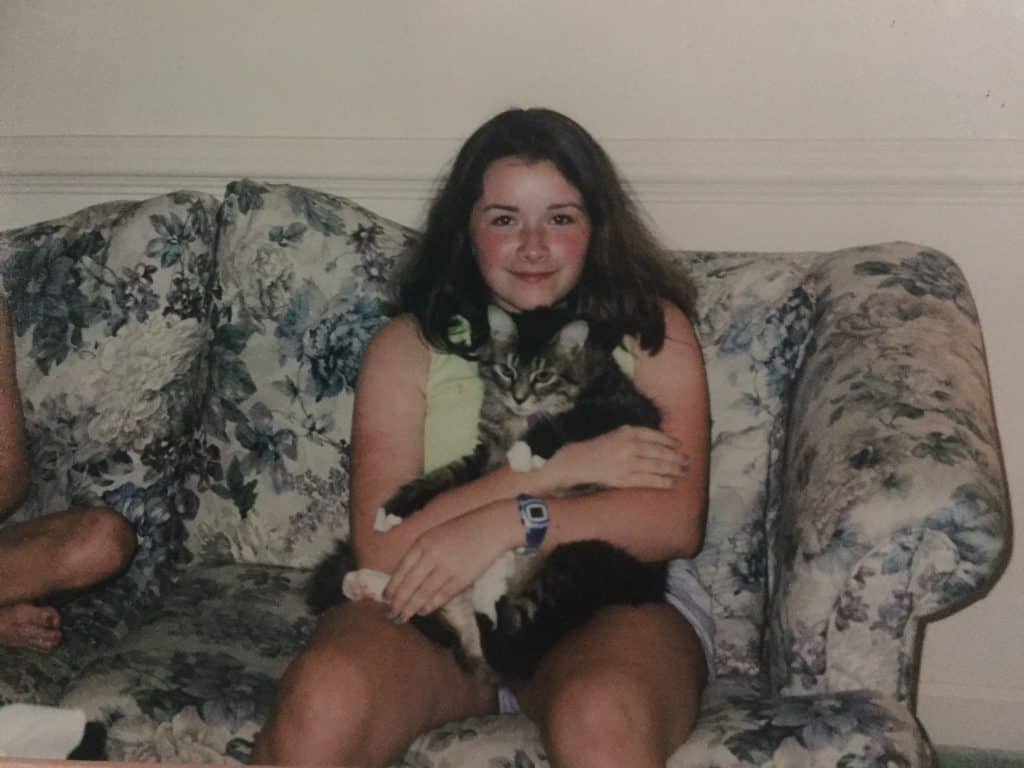 And he had this special way about him where he could sense sadness. He was always right there if you had a bad day and needed love.
He was also the biggest goof ball EVER. Playful as a kitten up until his last few months with us at 15 years old.
Jake and I literally put our lives on hold to take care of him last year. No vacations. No traveling on the weekends. He was so inconsistent with his glucose numbers with diabetes and was having issues with mobility due to a spinal stroke he suffered over the summer of 2016.
But nothing and I mean NOTHING could dampen his spirit. He was always his happy self every day no matter if he pooped himself or that I had to take him to the litterbox every few hours to hold him steady while he did his thing. He was always purring and wanting attention.
It wasn't until October 2016 that I came home from work on a Friday and saw that he had the signs of another stroke. He was immobile and his paws were twitching. I knew it was his time.
And we stayed with him the whole time and I whispered, "I love you, I love you, I love you" Over and over until he was gone.
It was one of the hardest days of my life to carry home that empty carrier with his name on it.
And it never occurred to me until after the fact that losing a pet is even harder than you can imagine because it's silent grief. No one talks about it.
Most say," Oh, he's just a cat/dog. You'll get over it"
No, I am getting through it, never over it. He was my fur baby. Always and forever big boy.
When you left, you never told my heart how to go on
At first, everything was raw. I couldn't eat. I would cry randomly (sometimes at work) if something reminded me of him. And it ate me up inside while I tried to fake my way through the day.
And that is my first tip. Take one day at a time. It does get a little easier each day. Some days are hard and some fly by without much sadness
Talk about it with your close friends and family
Jake and I share our pain openly about Max. It is the one place I can just openly grieve and let all the feelings pass through me. I feel like this has been one of the most important things to help us through this time.
You are my Sunshine
Embrace those happy memories! Playing together, running around outside, cuddles. Let those memories wash over you and know that you made each other very happy.
You did the right thing
This was one of the harder things to accept. Whether your pet passed away naturally or if you had to make the hard decision to put to sleep. Know that you did everything you could to make him comfortable, happy, healthy, and full of love.
Max had been sick for a long time. But it was his love of life that kept us from giving up. We would have made the hard decision earlier if it not had been for Max's will to live and try to get better. But in the end I know we made the right decision at the right time.
Open your heart to other pets in household
I have 3 other cats who are also my fur babies. I love them so much. But when Max died, a shadow crossed over my heart. And although I continued to love on them and help them through this, I knew it wasn't whole heartedly. There was a hole in my heart that Max left wide open and I had nothing to fill it with. It took time, but one day I looked at Fifi and it was like a light bulb. I opened my heart up to her again. Other pets in your house are feeling the loss too. And even though Fifi acted like she didn't like Max, I knew she loved him. Be there for them and they will help you through this too.
And if you don't have any other pets, give it the amount of time that feels right for you and maybe down the road consider saving a new friend. It might save your heart too. <3
Write a letter to your beloved furry friend
I know this sounds silly, but one of the first things I did was write Max a letter. I needed to talk to him desperately. And all I wanted to do for days afterwards was hold him.  Putting it down on paper made me feel like a small weight had been lifted off my shoulders. This could be a good way to help kids in your home cope with this loss too.
Here is what I wrote:
"Dear Max (aka Maxie),
We found you over 15 years ago in the back of an SPCA, in a small cage with your two sisters. We weren't sure we were ready to open our hearts to another. Because we were going through the loss of Kitty (your big brother).
But it was love at first sight. And you captured our hearts anyways.
You were so small. You could fit in the palm of my hand.
You missed your family, so we gave you a friend to sleep with. A Beanie Baby named Nip.
You were unlike any other that I have ever known. And there aren't words to express to anyone how kind, sweet, mischievous, and ultimately that your love knew no bounds.
You were the best hide and seek partner I could ask for.
You followed Justin around even though he would put on mom's pantyhose on his arms and take you into the pantry to play "Doctor".
You never minded. Because you knew he needed your friendship.
You were always mom's little shadow. Following her everywhere in hopes of her taking a break so you could snuggle with her. You loved her so much.
You always knew when someone was sad or hurting. It was your special gift to all of us.
Our own little fur ball of love that would take a break from playtime to snuggle with you for as long as you wanted when you had a bad day.
You were always in a constant state of wonder with the world around you. Always amazed with sniffing the outdoor porch until you found a comfortable place to nap in the sunshine.
You always followed the sun in the house. It made the perfect spot to snooze.
I remember how much you loved listening to me play guitar and piano. I would start to play and I somehow knew that when I turned around that you would be right there.
You were our sunshine.
The constant snuggler.
Close was never close enough for you.
Although there were times where you needed us to be your sun, and we weren't there. For that I am truly sorry.
We rescued you a second time when we thought you were on the brink of death. You thought love had been lost and about to give up.
Then it was our turn to be your sunshine.
We nursed you back to health.
We had our goofy sweet boy again.
You had new siblings. Doolittle and Fifi.
But we had our sunshine boy back.
And you proved to us the meaning of love and forgiveness. You opened your heart to another and Jake became your new best friend.
You loved him so much. Jake became your favorite lap to sit in and you would "help" him with his projects.
You became our favorite Netflix partner. And we usually ended up sitting on the floor because you were so big you took up the whole sofa.
We didn't care. You were happy.
You loved to go outside and pretend to be "Jungle Cat" (your alter ego) when you were Jungle Cat you were too cool for us and pretended to not see or know us. You were too funny.
You were a good boy.
You became our shadow. I always knew you were right next to me all the time.
I could go on forever about you Maxie poo.
We tried very hard to battle your illnesses. And you tried too.
You had the fight in you to live like nothing I have ever seen.
And as long as you were happy, we were going to keep trying.
And then we noticed that there were more unhappy days than happy ones.
But you kept smiling and purring, eating and drinking; but you couldn't get around anymore
You couldn't be Jungle Cat or do cat things.
And you loved to do cat things.
We decided it was time.
We made you all your favorites; roasted chicken and bagel with cream cheese
We took you outside and I held you as you walked around. I wanted you to be Jungle Cat again
We had a picnic on the floor and split half a bagel with you. It was always our favorite treat to share together growing up
We laid on your bed next to you, telling you how special you are and how much we love you.
And then you looked at me suddenly and grabbed my finger with your paws. It was like you were saying, "It's ok mom."
And I held you for the longest time thinking of how I didn't want to lose you but also how I couldn't let you suffer anymore.
We stayed with you the whole time.
I held and kissed you and sang, "You are My Sunshine" and how much we love you until you couldn't hear us anymore.
I know that God called you home again. You were a gift from Him and you taught us so much.
We were so blessed that you chose us and we are so thankful for all the time we had with you.
We will see you again Maxie.
We love you more than words can express. And there will be a permanent hole in our hearts but you will remain in our hearts always.
XOXOXOXO Mom & Dad (aka Amanda & Jake) - Till we meet again my sweet boy"
Know he/she is in a better place.
I have no doubt in my mind that Max is at home in heaven. And he is playing and eating all the tuna he wants. And when I dream of him, I know it's him visiting me. And that it wasn't a good bye, but I will see you again someday.
Embrace your photo library
You know the thousands of photos you have on your phone of your cat/dog? They provide such comfort afterwards. It helps relive the happy times and it really helps to see his face. I remember all I did those first few days afterwards was dig up every single photo I had of Max and spent days just looking at him lovingly.
It takes time
Nothing or no one can tell you how to deal with this kind of grief. The above tips are things that have helped me personally through this time and I hope it helps you too. Nothing will ever take the place of your beloved pet in your heart. My heart still aches every day. I still look for him around the house and sigh knowing he's not there. My brain will trick me into thinking I heard him call from outside our bedroom door and my heart drops knowing he's not there. But it's only been 5 months for us. All I know is it's definitely a lot easier than it was that first week. And to me that's progress.
And since I know Maxie never liked seeing me sad, I try my best to smile for him every day. 🙂
Maxwell Silverhammer;Maxie Pudding Pop; Maxwell Edison (majoring in medicine); Mr.Bubbles; Bestest Friend; My Maxie
07/10/2001-10/22/2016