Happy St. Patrick's Day!!! This weekend we attempted to partake in some of the Irish festivities but the Shamrock the Block was waaaaayyy too crowded!!! So we opted for a romantic Irish feast at home!!
We stopped by one of our favorite local grocery stores Tom Leonard's for some fresh ingredients! This place is amazing had THE freshest brightest produce I ever seen!! And I love the farmer's market atmosphere!
I decided that since I am not a personal fan of the classic cabbage and corned beef combo, I went for a skirt steak and a side of sautéed Zoodles and broccoli noodles as a replacement. I also wanted to make a healthier version of Irish soda bread and Irish potato soup! Yes, it's a lot but it is going to last us all week!!
The steak is marinated with Guiness beer, rosemary, tarragon, and garlic. The soup is made with cauliflower and 1 potato instead of all that starch. And with the greens on the side it was a great feast!!!
I would start making this meal by starting with marinating the steak. You can marinate this the night before but I let mine marinade for an hour or so on the counter! Depends on how much flavor you want it to soak up!!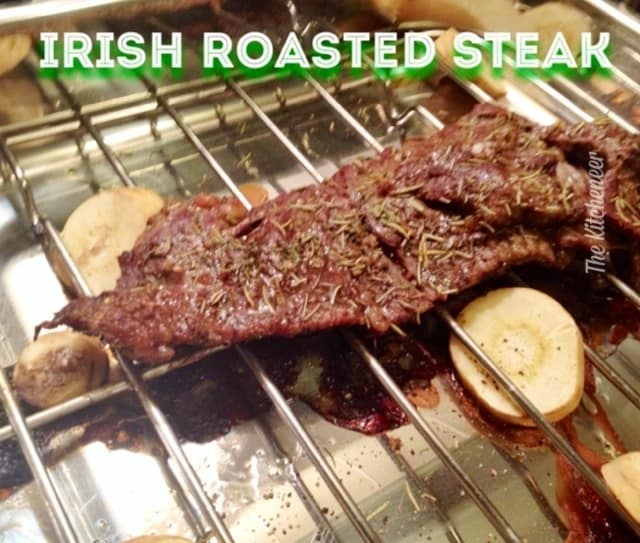 Irish Roasted Steak:
1⃣ 1 skirt steak
2⃣ 1 12 oz Guiness beer
3⃣ 1 teaspoon steak seasoning
4⃣ 1 tbs tarragon
5⃣ 3 cloves minced garlic
6⃣ 1 tbs rosemary
7⃣ salt and pepper
Place steak in large gallon bag and slice slits in the meat to stuff with garlic. This allows the spices to thoroughly get absorbed and it tastes great!!! Rub all dry spices in the meat and then pour the beer on top and seal bag. Set aside.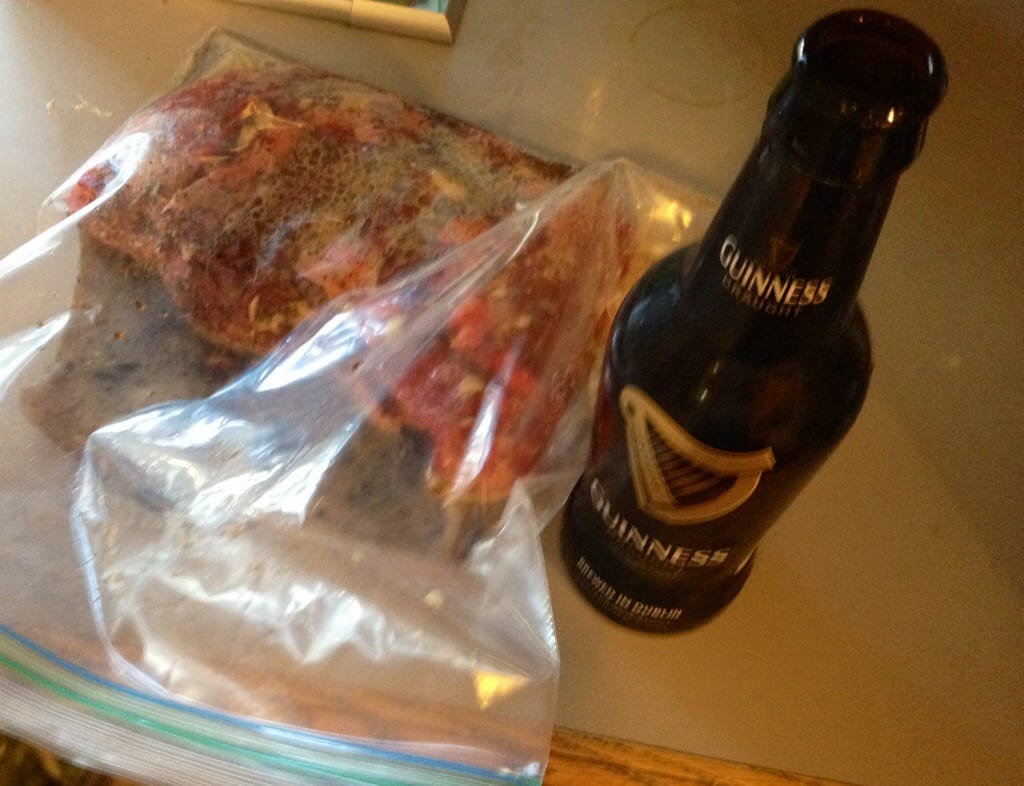 Now let's get started on the soup!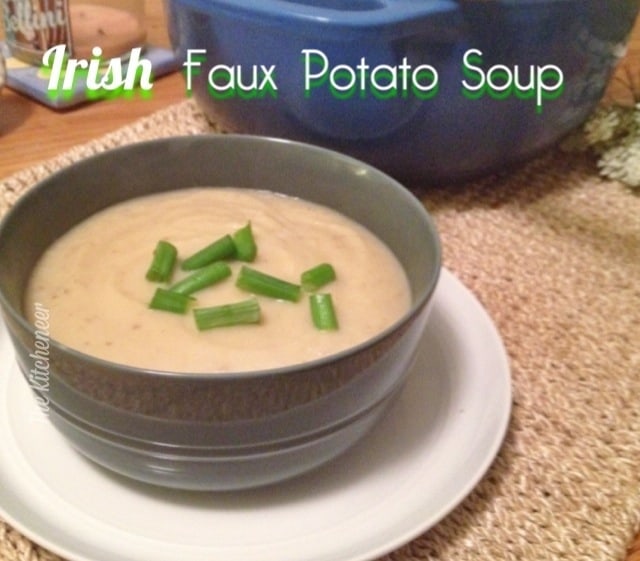 Irish Faux Potato Soup:
1⃣ 2 tbs unsalted butter
2⃣1 sweet onion chopped
3⃣4 cloves of minced garlic
4⃣ 1 bunch of leeks ( white and pale green parts only) chopped
5⃣ ½ parsnip sliced
6⃣ 1 cauliflower head chopped
7⃣ 1 russet potato chopped
8⃣ 5 cups of low sodium chicken broth ( or veggie broth to make it vegetarian)
9⃣ ¾ fat free half and half
In a Dutch oven ( or a large heavy bottom stock pot), heat butter on medium heat until melted and beginning to brown. Add onion, leeks, garlic,and parsnips. Stirring occasionally, let vegetables soften ( about 10 minutes). When vegetables have softened, add cauliflower,potato, and chicken broth to pot. Partially cover and let simmer for about 20 minutes until the cauliflower and potato soften.
While the soup simmers, preheat the oven to 350 degrees and place the steak on a roasting pan.
Add more pepper or any other seasonings if you feel it is necessary. Place in oven and let roast until desired done-ness. I like mine medium well ( approximately 20-30 minutes for ours).
While the soup is simmering and steak is roasting, let's turn our attention to getting the Irish soda bread baked.
Mini Whole Wheat Irish Soda Bread Loaves:
1 cup of whole wheat flour
1 cup white whole wheat flour
½ teaspoon baking soda
½ teaspoon baking powder
½ teaspoon salt
1 tbs pure honey
1 cup reduced fat buttermilk
1 egg
3 tbs chilled chopped butter
Mix all dry ingredients together thoroughly. Add butter to dry ingredients and use a pastry cutter or two knives to cut butter into mixture until it looks "crumble-ly".
Next, mix all wet ingredients together.
Mix wet ingredients into the dry with a stand mixer or hand held electric mixer.
Pour dough into a mini loaf pan or you can make 1 big loaf using a standard bread pan.
Bake for 20 minutes or until a fork/toothpick comes out clean.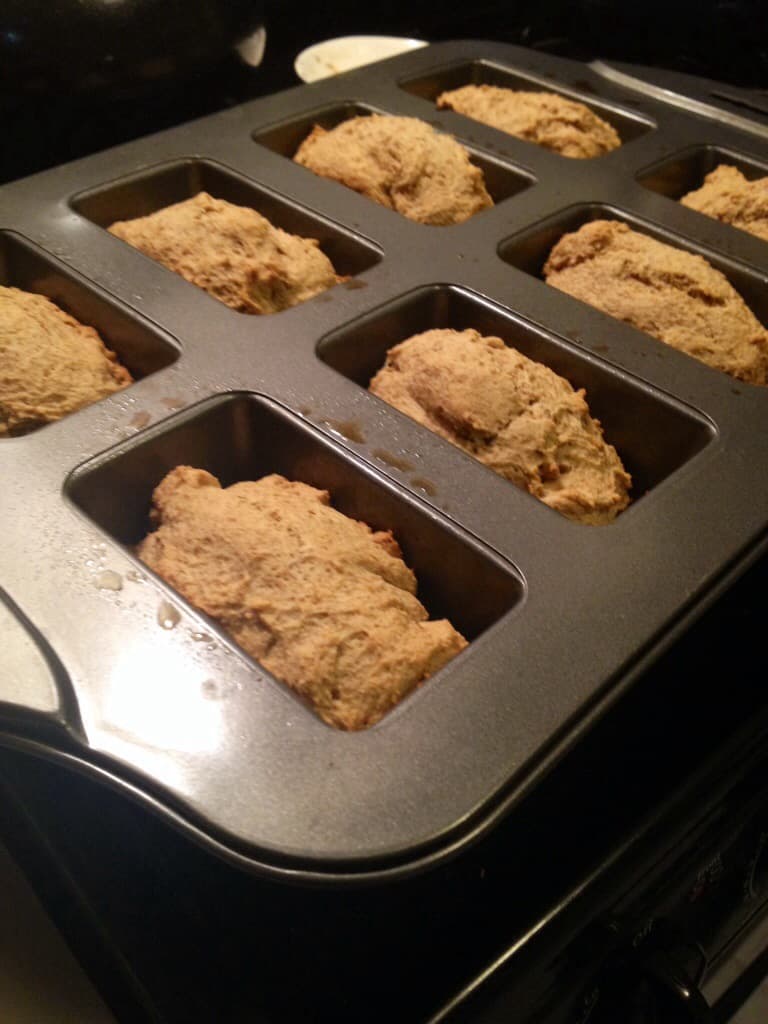 The soup should be done so turn off the burner and allow it to cool for a few minutes with the lid off.
While it is cooling, prepare the Zoodles and broccoli noodles with a Spiralizer or a mandolin. Set aside.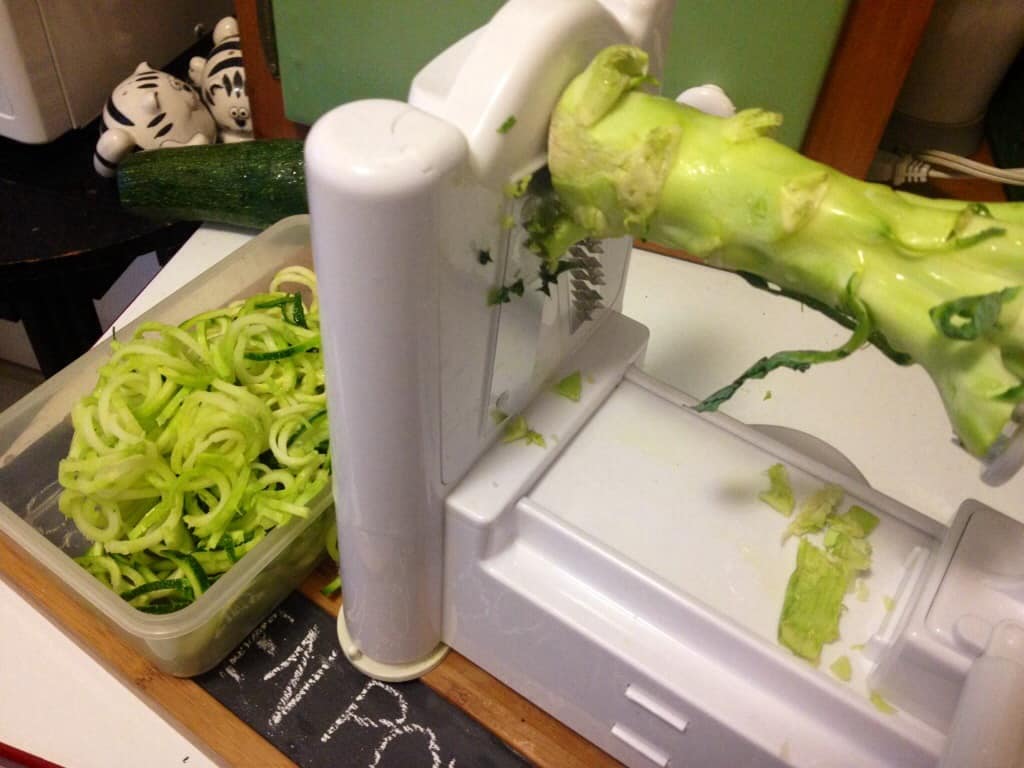 Now that the soup has cooled a bit, using an immersion blender, blend soup thoroughly so that there are no clumps and is very smooth. If you do not have an immersion blender you can split the soup in batches and blend using a standard blender.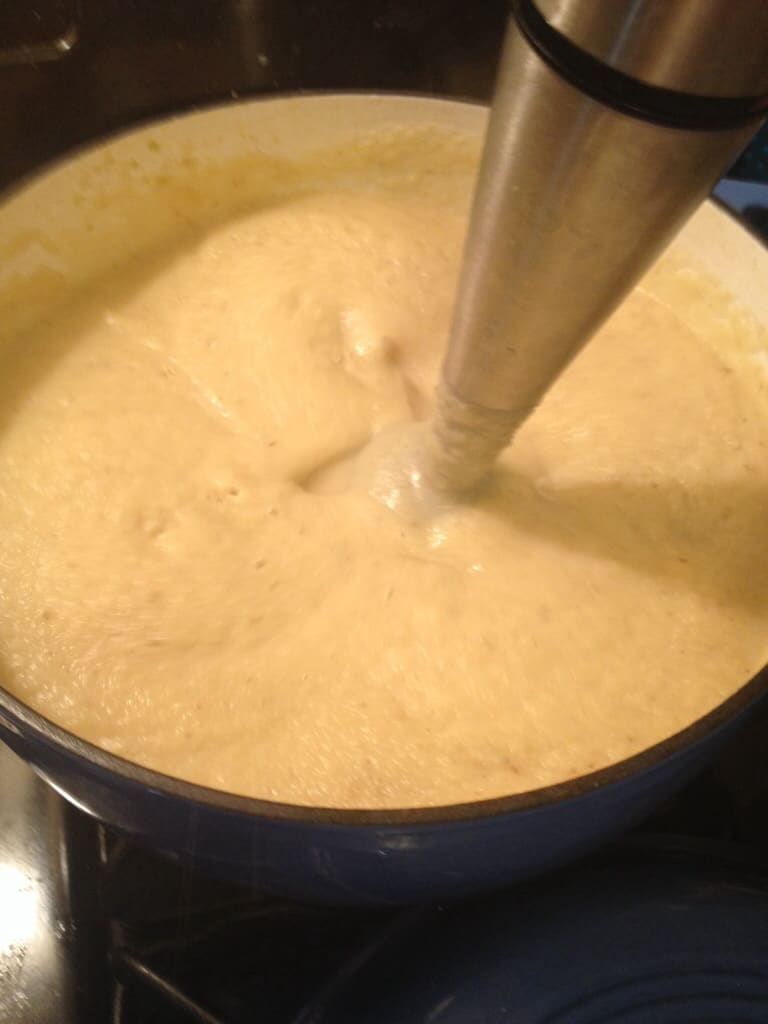 Check on the steak ( it should be done) and take out of oven and let rest for a few minutes. The bread should be done as well, take out and let cool.
Last but not least, saute the Zoodles and broccoli noodles in a small sauce pan with 1 tbs extra virgin olive oil and 1 mince garlic clove. Saute for about 5-6 minutes. I used 2 broccoli stems and 1 zucchini.
Now your Irish feast is complete!!! ( Do an Irish dance) 🙂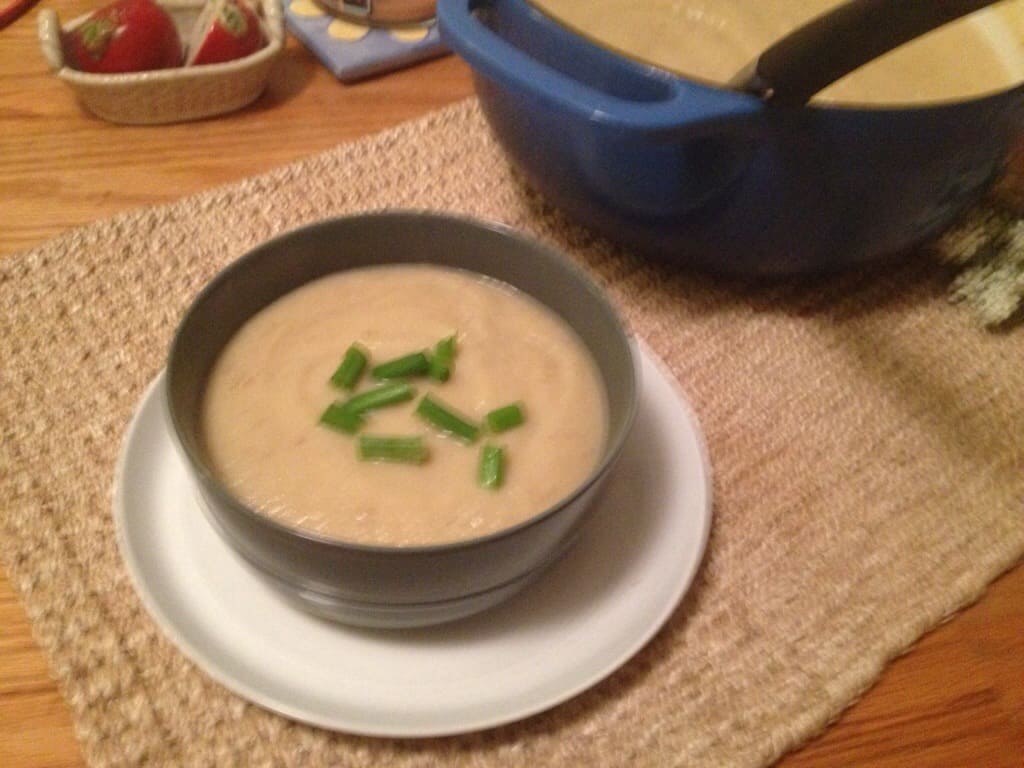 This soup is simply incredible and I will be making this again and again!!! LOVED it! Even Jake ate it and he isn't a soup fan! You can use this post to make the entire meal or take the individual recipes out of it!
Let me know if you use any of my recipes by tagging me with #thekitcheneer!