When will this snow stop!?!?! I mean, it's gorgeous but I have spring fever BAD!!! I want to play outside!!!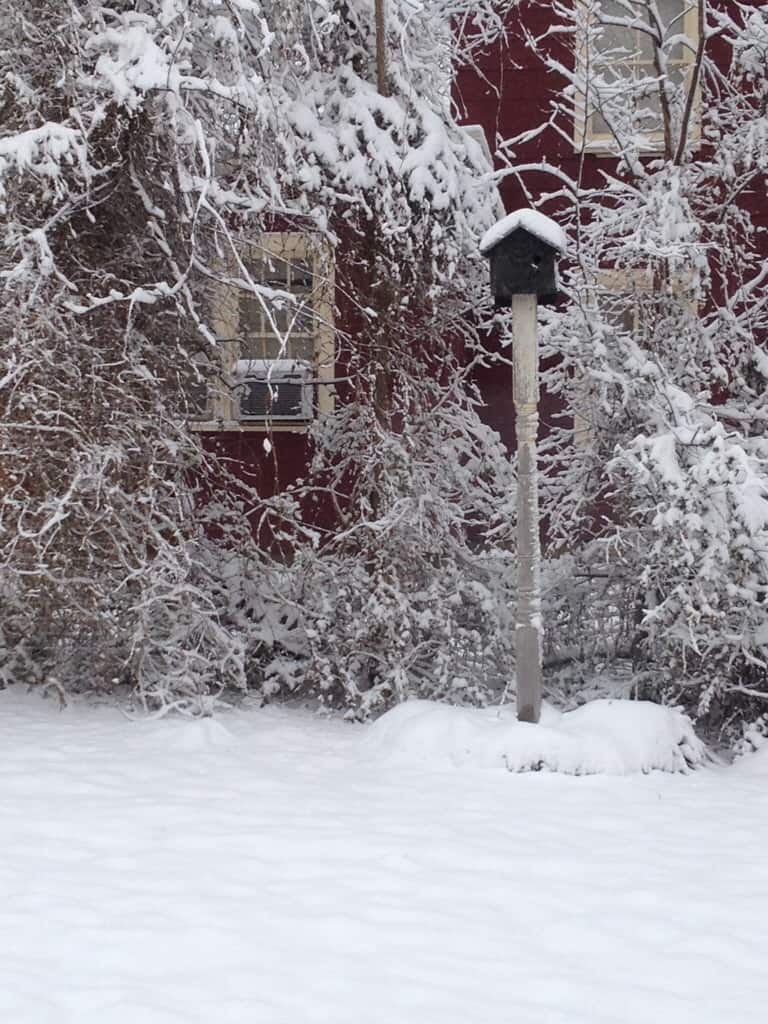 Today is another cold gloomy looking day so to boost my spirits I went to the gym to do some cardio and chest day. Tonight I am going spinning with Jake after work too!! So excited!
Last night to brighten up our moods from the gloomy weather I made BBQ chicken salads! Well, I had a salad and Jake had chicken, baked potato, and mini corn in the Cobb. I love summer foods!! They are so bright and pretty!!!
A chicken breast brushed with your favorite BBQ sauce seared then finished in the oven then placed on top of fresh crisp romaine, red onion, fresh mozzarella, avocado, and roasted chickpeas! In the summer grill these babies outside on the grill alongside with some grilled pineapple!
Ingredients:
- 4 chicken breasts
- ⅓ cup of your favorite BBQ sauce
- 1 tbs extra virgin olive oil
- salt and pepper
- 1 romaine head
- ½ red onion
- avocado sliced
- 4 oz fresh mozzarella
- light ranch dressing and BBQ sauce ( for salad dressing)
Directions:
1. Heat oil in a large oven proof skillet.
2. Season chicken breasts with salt and pepper and place them in skillet.
3. Preheat 380 degrees.
4.Sear chicken on both sides for 3 min/side.
5. Brush BBQ sauce on each side of each breast.
6. Place chicken in oven for 15 minutes or until thoroughly cooked.
7. While chicken is in oven prepare the salads!
8. Chop romaine and wash in salad spinner.
9. Slice onion, scoop out avocado, ( prepare roasted chickpeas in advance I had some leftover!).
10. Put romaine in 4 bowls and top with red onion, chickpeas, mozzarella, avocado.
11. Once chicken is cool enough to handle, slice each breast and place on top of each salad.
I love this salad!! It's such a nice change because I can use BBQ sauce as dressing instead of the same ol same ol dressing.
Today I used the leftovers to make a wrap for lunch!!