I LOVE green smoothies! I seriously can't get enough... And that's not a bad thing 😉
Every week I make an elaborate meal plan so I stay on track with my healthy lifestyle. I usually stick to my breakfasts and dinners but for lunches I usually plan to eat some sort of salad. I'm ok with that most of the time because I really like salads. But sometimes I'd rather drink my salad instead! That's why I love green smoothies! You get all those greens in without tasting them!
Spinach, frozen banana, an orange, chia seeds,and coconut water are blended on high to create a delicious green smoothie.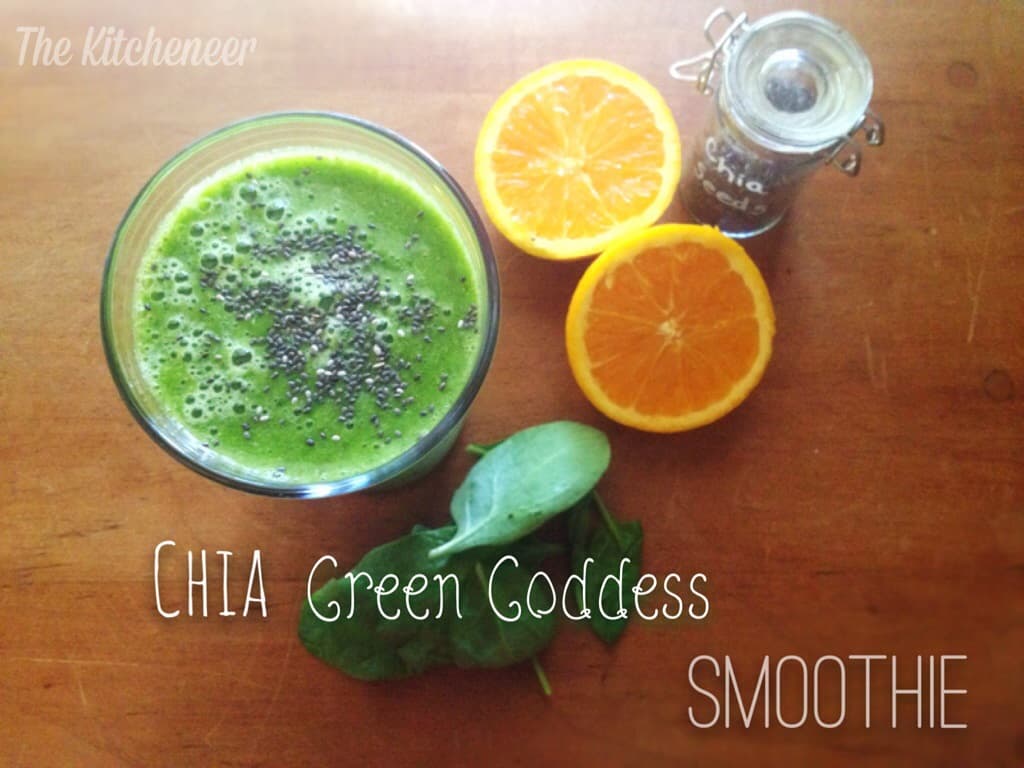 You Need:
- 1 can of unsweetened coconut water
- 1 sliced frozen banana
- 1 peeled orange
- 1 tbs chia seeds
- 2 cups of spinach
- 1 packet of sweetener
Directions:
Add all ingredients in a blender
Blend on high and slurp!