I have literally been dreaming of this soup since our vacation in the OBX earlier this summer. One of the restaurants we ate at called The Dolphin Den has THE BEST She Crab Soup EVER. I knew the moment I tasted it again, that I had to replicate it some how.
I made this version with fresh lump crab meat from our butcher. Trust me, it's worth it to have it as fresh as possible. I also lightened up A LOT by using fat free half and half instead of heavy cream.
This will be a soup you will want to make over and over again. Especially with the Autumn season approaching, this is just the kind of soup to cozy up with and reminisce of those Summer days.
I however, will always be an Autumn girl, so as many of are trying to hold on to Summer I will always be the one who says "BYE!!!" to Summer and welcomes Fall with open arms! I embrace pumpkin everything, cozy sweaters, leggings, and cute boots!
But, as I said, this soup will hold Summer memories forever and I hope it will for you too 🙂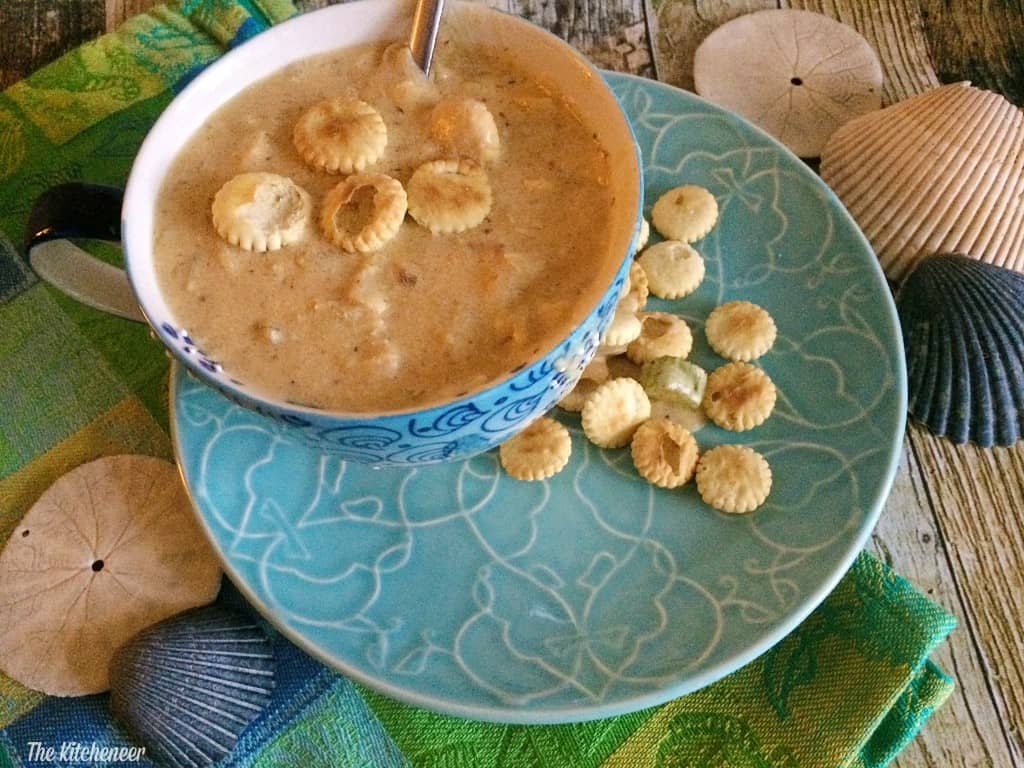 You Need:
3 tbs unsalted butter
1 white onion diced
3 celery stalks sliced thin
3 cloves of garlic minced
1 teaspoon paprika
⅓ cup whole wheat flour
1 tbs Old Bay Seasoning
1 teaspoon parsley
4 cups of fat free half and half
1 lb of lump blue crab meat
3 tbs dry white wine
Directions:
In a large saucepan on medium heat, melt butter and add onion,garlic and celery.
Saute for 10 minutes stirring often so that the onion doesn't stick and burn to the sides of the pot.
Add flour, paprika, old bay, and parsley and sir until mixed. ( about 5 minutes)
Slowly pour in the half and half and stir.
Bring to a boil and add the crab meat.
Simmer for 20 minutes stirring every so often.
Lower the heat and add the wine and serve!
Adapted from Old Bay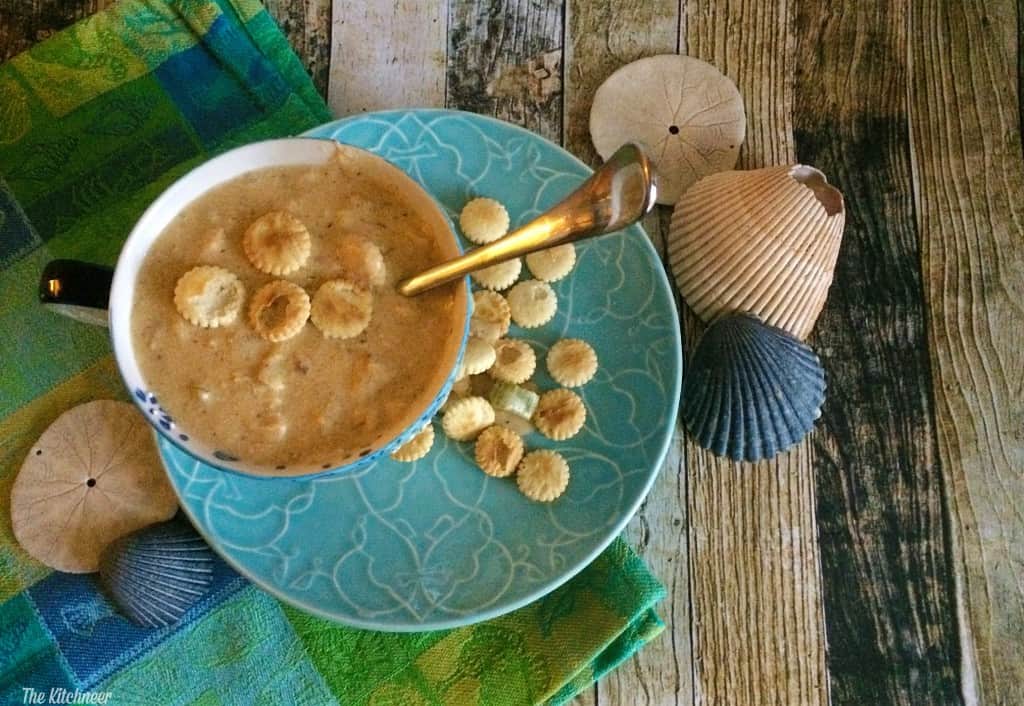 [yumprint-recipe id='15']