Cranberry Almond Bliss Bars Lightened Up
I love Starbucks. And if I could afford it every day I would get it every day. My typical order is a Skinny Upside Down Caramel Macchiato with only one pump of syrup. So good.
And very rarely Jake and I will treat us to their delectable desserts. The Cranberry Bliss Bars or splitting a snowman sugar cookie is the two things we will get. But obviously that isn't the best choice for you.
But I came up with a version that you can make at home that tastes like the real deal! No kidding!
I am made these for my co-workers this week and they were gone by 10:00 AM!!!!
These bars are also gluten free! I made them with almond flour so for those of you who are allergic to gluten these bars are safe!
These bars are certainly to bring a smile to even Ebenezer Scrooge this holiday season!
I am all about gift giving this Christmas. And mainly it's to see the receiver's smile. That's all I want in return. Their joyous reaction to my thought.
And I am sure a tin full of these bars will make the perfect gift for a teacher, neighbor, pastor, friend, and of course family!
As for our little Christmas, we plan on spending quality time together and with our families watching A LOT of Christmas movies and making gingerbread men! Elf is totally on the top of my list! Along with Home Alone, Christmas Vacation, It's a Wonderful Life, A Christmas Story, The Grinch, Merry Christmas Charlie Brown, and maybe some Lord of the Rings ( because well… I want to watch it ;))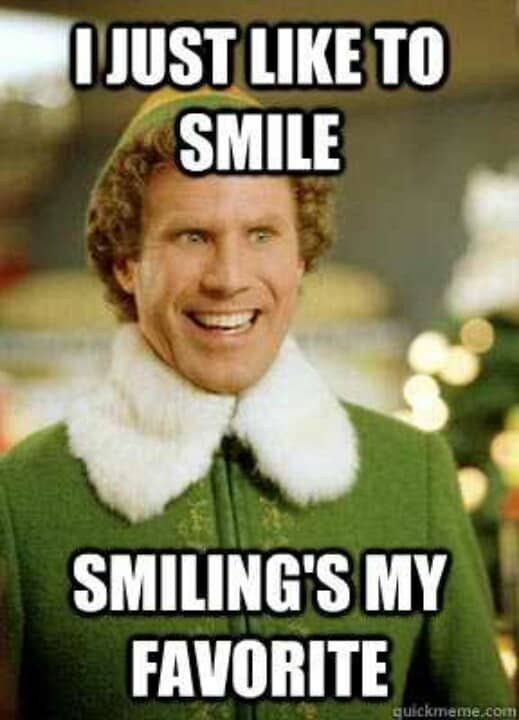 I wish all of you a Merry Merry Christmas and hope all of you have a great one!
Serves 25- 30 bars: Calories: 155, Fat: 8g, Sodium: 46mg, Sugars: 10g, Protein: 3g, Carbs: 17g, Fiber: 1.3g
You Need:
2 cups of almond flour
1 teaspoon baking soda
1 teaspoon baking powder
1 teaspoon cinnamon
1 tbs vanilla bean paste or extract
⅓ cup sugar
⅓ cup brown sugar
¼ cup unsweetened applesauce
⅓ cup white chocolate chips
1 cup of reduced sugar dried cranberries
2 egg whites
¼ cup melted butter
Frosting:
8 oz ⅓ reduced fat cream cheese, softened
½ cup powdered sugar
¼ cup reduced sugar dried cranberries
¼ cup white chocolate chips melted
Directions:
Preheat oven to 350
In a stand mixer, combine flour, baking soda, baking powder,and cinnamon
In a separate bowl mix applesauce, sugars, egg whites,butter, and vanilla until smooth
Pour wet ingredients into dry
Add chocolate chips and cranberries
On a baking sheet lined with parchment paper, spread dough out into an even rectangle ( about ½" thick)
Bake for 10 minutes and let cool before frosting it
While its baking, make the frosting
Combine all frosting ingredients into a bowl and spread on cooled bar
Using a pizza cutter, slice into 25-30 bars and serve!
Enjoy!
Adapted from Skinnytaste