Herb Crusted Steak
I am starting to think that starting the Whole30 Challenge at the peak of Spring is perfect timing. The Farmer's Market is opening, blooms are bright and fragrant, and our whole neighborhood smells of freshly cut grassJ.
Not to mention all of my favorite veggies are in season! Makes coming up with compliant meals that much easier!
AND IT's GRILLING SEASON!!!!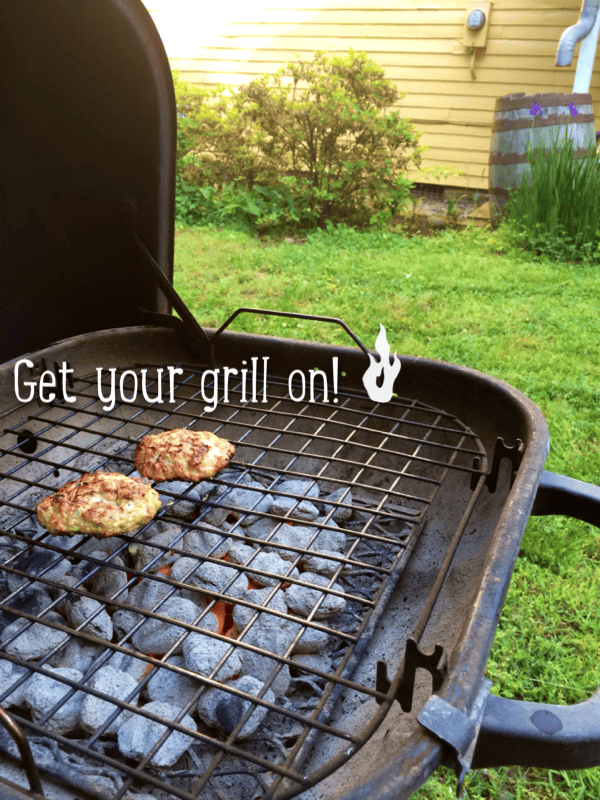 I am so excited by this. Nothing tastes better than grilled meat and veggies! I had meat on the brain so Jake and I headed to our local butcher to pick up some cuts for our Sunday dinner.
Our grill is having some issues (need a new one), so I opted for a nice hot cast iron pan instead!
This weekend was just too pretty to stay indoors so we played hooky on Friday we went to our Early Bird Crossfit class then headed to Richmond and walked around Maymont Park. It's one of my favorite places! And Saturdaywas spent tending to our over grown yard. We trimmed branches, pulled weeds, and mowed the lawn. It looks SO much better!
Sunday is our usual catch up on house work and meal prep day. I made sausage patties, post-workout snacks (hard-boiled egg, almonds, and blueberries), cut up veggies for quick salads or add-ons to our meals, and made Jake's Breakfast Sandwiches and a few lunches.
Alright, back to this gorgeous slab of meat. The great thing about going Paleo is re-introducing some things that I have purposefully left out of my diet (such as red meat). I rarely eat it (love it) but based off of countless nutritional articles over the years I left it out. But now, I am starting to have it a little more.
Herb Crusted Steak is a high quality cut of rib eye seasoned and coated with fresh rosemary, tarragon, salt, and pepper. Seared in a cast iron skillet with minced garlic and olive oil then transferred to the oven until desired doneness.
Jake and I split the steak (it was a large cut) and boy was it good! We served it with some roasted purple potatoes and steamed asparagus!
I'm thinking steak salad for leftovers with an egg on top for leftovers!
Serves 4
You need:
2 cuts of steak of your choice (rib eye, filet mignon, sirloin, NY Strip…)
2 tbs of freshly ground pepper (I like A LOT of pepper on my steak)
1 teaspoon of salt (I use pink Himalayan)
2 tbs of fresh rosemary
2 pinches of tarragon
1 tbs of extra virgin olive oil
5 cloves of garlic
Directions:
Preheat oven to 375
Season the steaks (top and bottom) with salt, pepper, rosemary, and tarragon
Mince the garlic
Heat oil in cast iron skillet for 30 seconds on medium high
Add garlic and stir until fragrant (30s-1m)
Place steaks in pan and sear on both sides (about 3 minutes per side)
Place skillet in oven for about 10 minutes or until desired doneness (I like my steaks medium)
Let steaks rest for 5-10 minutes in hot skillet
Serve immediately alongside your favorite sides 🙂