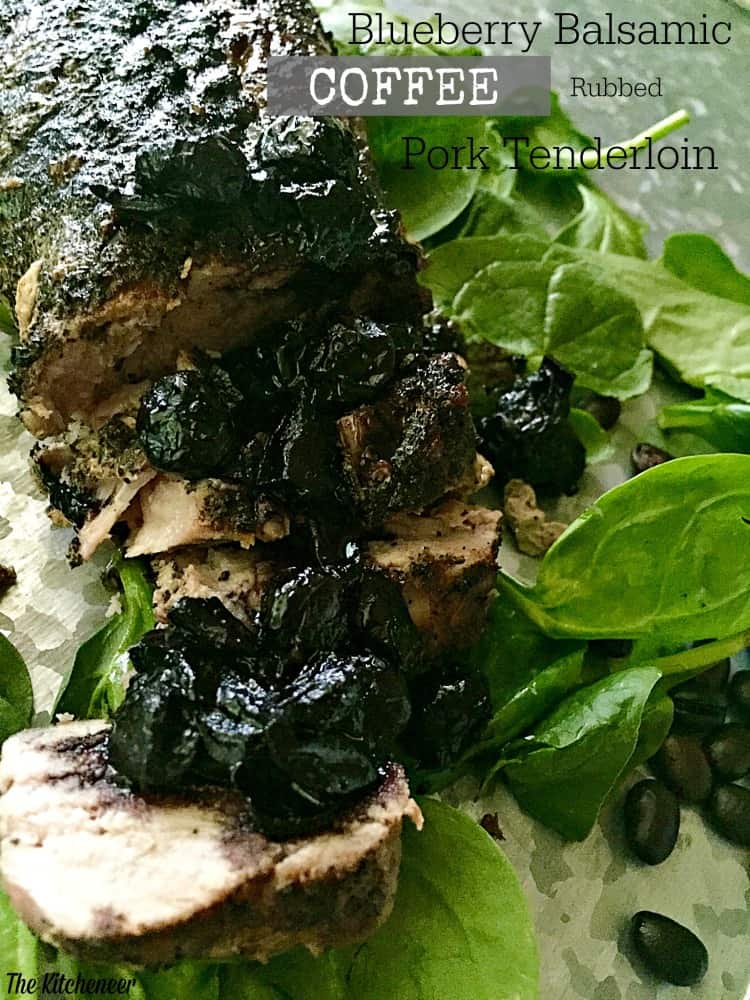 Do any of you have that one dish that makes you feel like a celebrity chef? I know I have a few. But after watching Master Chef the other day I was inspired to get some creative flavors going in the kitchen.
Eating Paleo does not mean that I sacrifice flavor at all! In fact I feel like my food had MORE flavor than it did!
Do any of you watch Master Chef? Have you been inspired?
There are some pretty amazing dishes that I can only dream of making in my future gourmet kitchen 😉
I had a great pork tenderloin just waiting for an idea like this one: Blueberry Balsamic Coffee Rubbed Pork Tenderloin!
Sorry, but I had to give myself a pat on the back for this one.
I made this and as we sat down to dinner , I plated it like they do on the show and described the dish to Jake. " An espresso rubbed grilled pork tenderloin with a blueberry balsamic reduction" BOOM.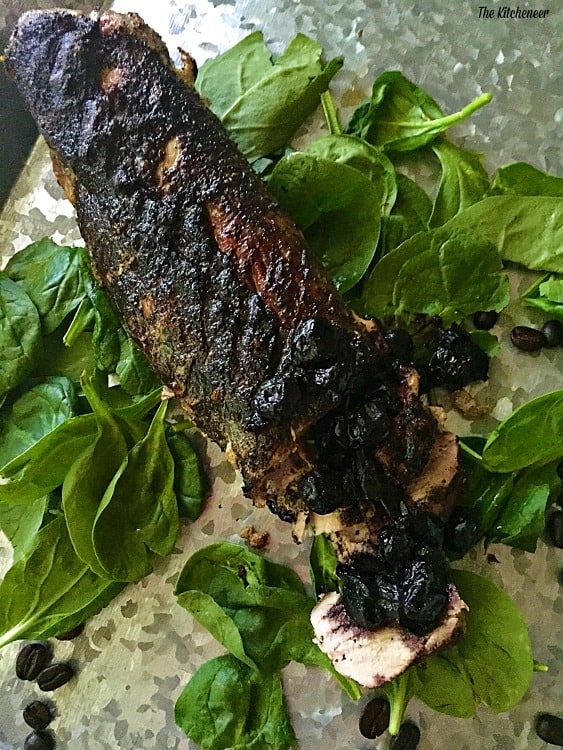 I loved everything about this dish. The espresso rub does some amazing things to the pork and with the sweetness of the blueberries it creates a symphony in your mouth.
I love eating healthy lean proteins with bright veggies all day every day! It keeps me fueled and focused for my full time job, Crossfit, and anything else that gets thrown at me throughout the day.
Eat lean and green!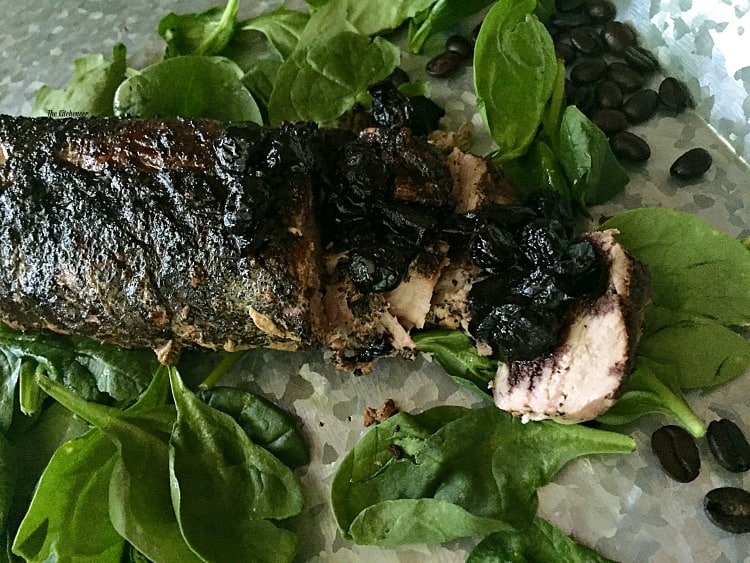 Blueberry Balsamic Pork Tenderloin
Author:
Ingredients
1 Hormel Extra Lean Pork Tenderloin
1 ½ tbs of ground espresso
1 teaspoon kosher salt
1 tbs ground black pepper
1 pinch of crushed red pepper flakes
For the reduction:
1 cup of fresh or frozen blueberries
¾ cup balsamic vinegar
1 shallot, minced
1 tbs coconut oil or extra virgin olive oil
Instructions
Pat the tenderloin dry with paper
Rub pork with espresso, pepper, and salt
Heat a griddle pan or grill to medium heat with 1 tbs of coconut oil
Cook pork about 6 minutes per side until done
While the pork cook, heat a sauce pan on medium heat with oil and shallots
Add blueberries and balsamic vinegar
Stir occasionally until the sauce thickens and reduces ( about 15 minutes)
Serve and enjoy!
Serving size:
4oz
Calories:
216
Fat:
8g
Carbohydrates:
10g
Sugar:
8.6g
Sodium:
380mg
Protein:
25g
I paired my serving with cauliflower rice and spinach!