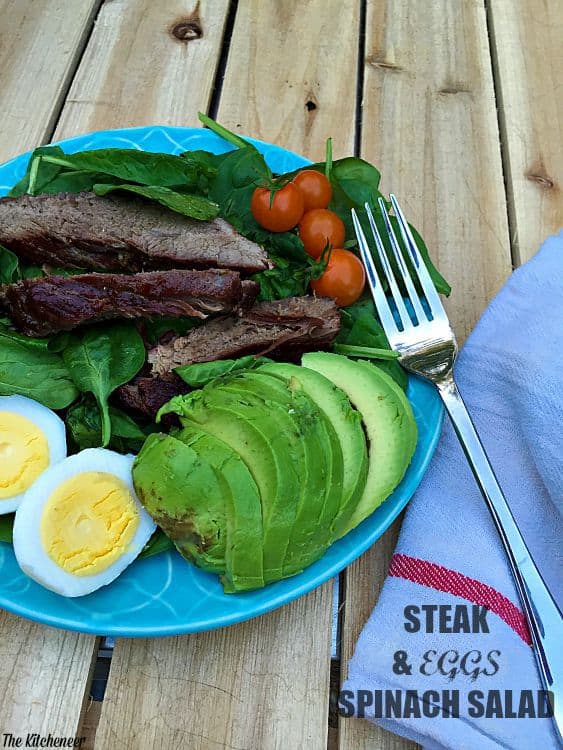 Guess what??? It feels like FALL outside today! I am absolutely LOVING this weather! Jake and I have actually been planning on doing all of the fall things because we are both so excited! \
Like:
Go for a walk in the forest to watch the leaves fall all around us
Go CAMPING!
Go to the Grave's Mountain Apple festival
Go to Hallo-Scream at Busch Gardens
Watch scary movies - maybe I can finally get him to watch The Nightmare Before Christmas all the way through!
And so much more! I also have been obsessing over all things involving fall outfits! Like this one from one of my favorite bloggers:
And I love how fall brings out the best in the drak greens out there! Spinach, kale, arugula, shards, collards... It's like a flavor explosion! And I plan on taking full advantage of that! Which brings me to this salad! You know how well steak and eggs go together right? Well why not on a salad??? It's amazing! Nuff said.
Serves 2: Calories- 284, Fat- 14g, Sodium- 160 mg, Carbs-5.5g, Sugars-2.5g, Protein- 32g ( does not include optional avocado) 
For the salad:
8 oz of flank steak, grilled
2 hard boiled eggs, peeled and halved
½ cup of cherry tomatoes, halved
2 ½ cups of spinach
Avocado- optional 
Directions:
Arrange spinach on 2 plates
Top with sliced steak, eggs, and tomatoes
Serve with your favorite dressing!