There really is nothing better than the warm smell of brad baking in the oven on a chilly day.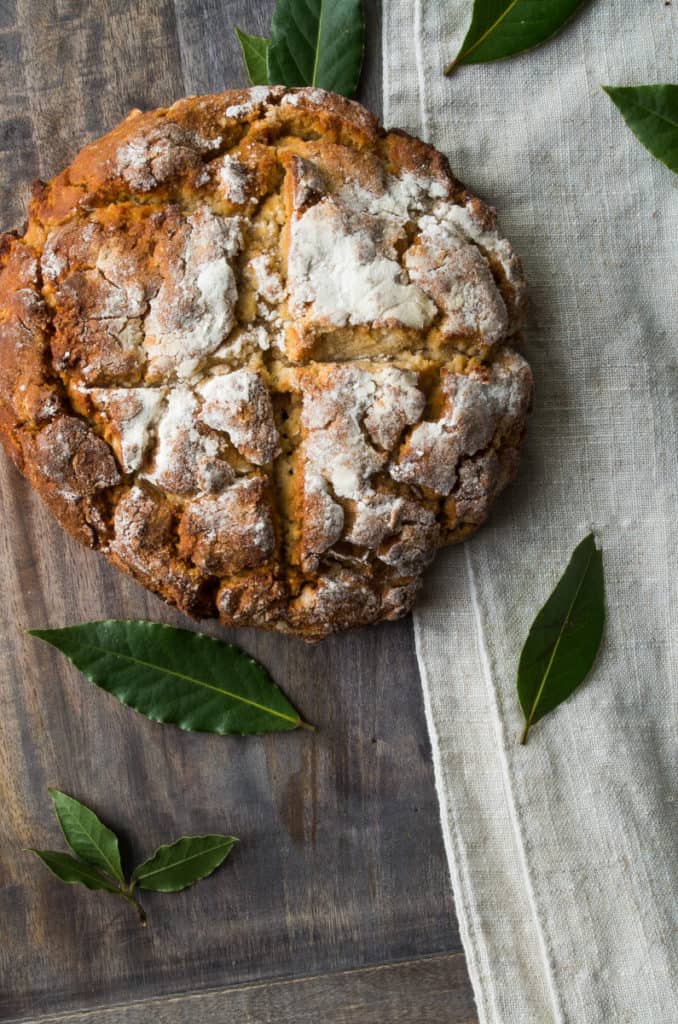 Well, it's chilly today. In fact, it was 80 degrees a few days ago and now its 40. I swear Virginia has bi-polar when it comes to weather. We go through all the seasons in a day sometimes!
If you can recall, last week I shared my Irish Lamb Beef Stew and there is seriously nothing better than having fresh baked bread to dunk in it. Like, soak up ALLLL the broth kind.
But this is even better, because I made this version of Irish soda bread with paleo baking flour and natural sweetness from honey.
I don't eat bread very often these days, but I was in the mood to bake. I also wanted to make this to fit my healthy lifestyle needs (per usual). And it came out PERFECT.
Crusty, warm, pull-apart-and-dip-good!
What's even better about this bread? It's a no knead, gluten free, no yeast, done in an hour kind of bread!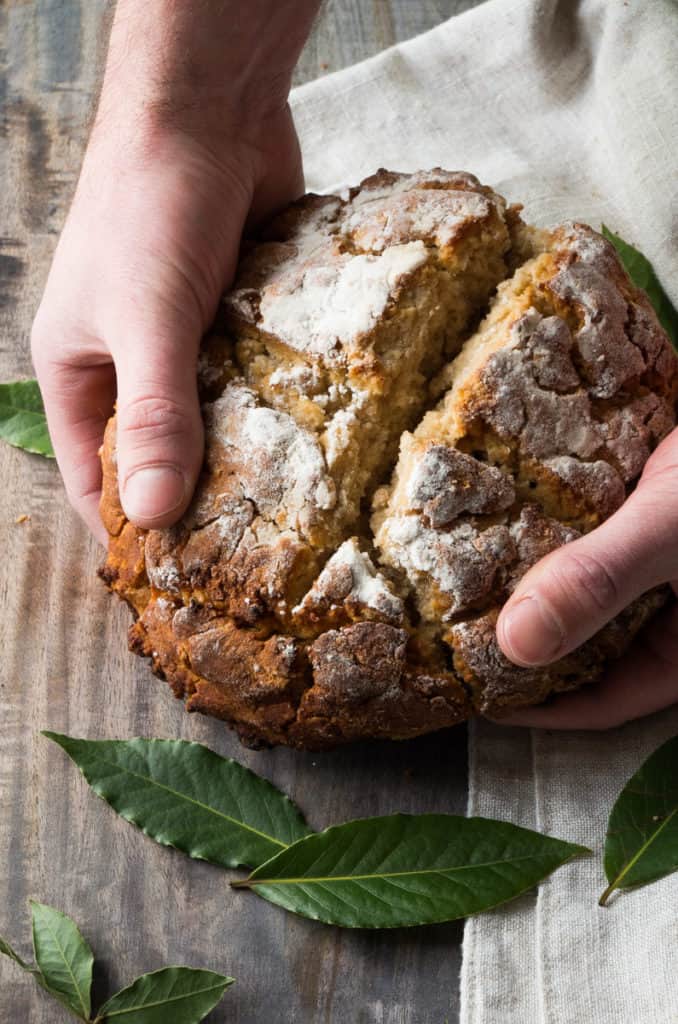 Im not much of a baker, so this was perfect! I did some research on the traditional Irish Soda Bread and found a great recipe from King Arthur Flour and adapted it from there.
This is seriously some good eats and perfect to split amongst your family while enjoying some Irish Lamb Stew and gearing up for St. Patrick's Day!

Recipe adapted from King Arthur Flour
Save