Who's ready to curl up with a bowl of comforting Irish eats? ME
After this past weekend, we need all the comfort food we can get. Jake and I had to travel to Pennsylvania because my grandma is in the hospital. It's been touch and go and I am still on edge.
My pap-pap (Grandpa) couldn't wake her up Wednesday morning and my aunt called 911. And she's been in ICU ever since. But on Saturday she was finally alert and they were able to take the breathing tubes out and she could talk. She loves to talk.
She was so happy to see us and I even got her to laugh a little. But she still has a long road ahead and will probably be in the hospital for a long time. She's fighting and if you could say a prayer for her, we would greatly appreciate it. <3
Ok, no more sad!
Let's talk about this Irish Lamb Stew!
And guys, I am having SO much fun coming up with traditional (yet healthy/paleo) recipes for the blog and I can't wait to share more with you this month!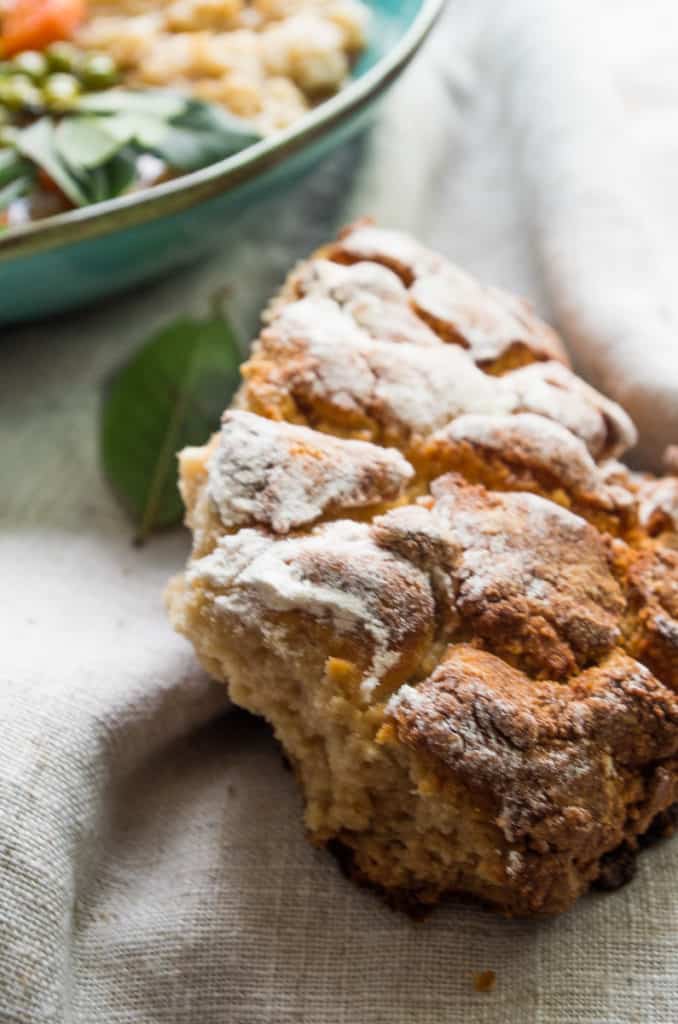 Like the traditional classic stew, this meal is hearty, warming and perfect for serving a crowd. But I really wanted to stick to traditional Irish fare so I included lamb instead of beef. I researched (thank you Wikipedia) that its actually pretty uncommon for the Irish to serve beef as back in the day, cattle were not very plentiful and they preferred to raise them as dairy cows instead. Basically, their diets were water, bread, and cheese. And I'm SO OK with that!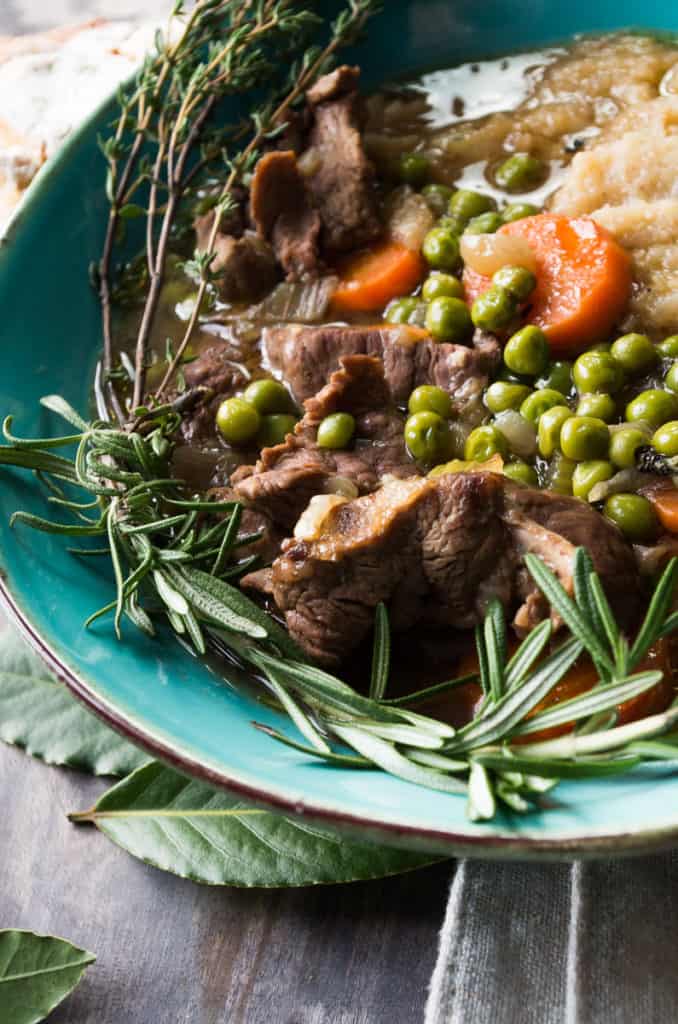 If you have never tried lamb before, please give it a chance! It's a VERY lean protein (practically 0 fat) and I actually prefer the taste to traditional beef. I also added in a few beef stew favorites like celery, carrots, and peas. Since Jake isn't a fan of mushrooms I did not include them here but I know they would be so good in this recipe!
It's hearty, cozy, and comforting all the while being completely Whole30 friendly!
I ladled my portion over some creamy cauliflower mash and was pretty much full for the rest of the day! I think this would also make a great Easter dinner option too!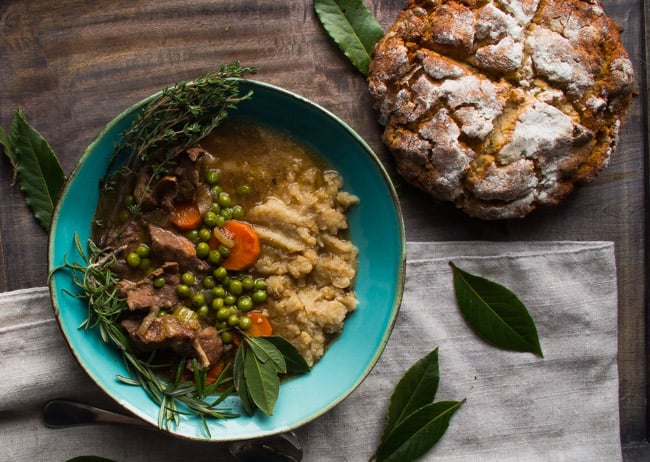 Save