[Cristobal provided the product to create this recipe. All thoughts and opinions are my own.]
It's Fish Fry Friday Yall!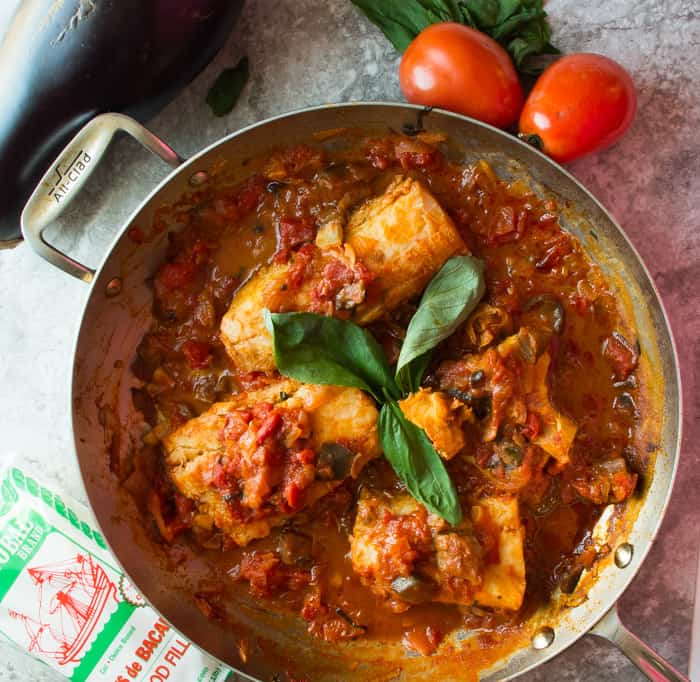 Those of us who participate in the Lenten season know that when it's Friday that means it's all about some fresh fish.
And I have a confession about seafood. I have only been eating it for the past 3-5 years (willingly). I grew up in a house where seafood was no one's favorite. And the only form of seafood I have ever tried was canned tuna or frozen fish sticks.
No wonder I turned my nose up at willingly ordering seafood out at a restaurant! YECK! It wasn't until I met Jake that I started to expand my taste buds to welcoming the flavors that come from really fresh seafood.
I mean a week ago I was in Charleston and ordered grilled salmon at Coast restaurant and I swear it was the BEST SALMON EVRRRRRR. Cooked to perfection and topped with a pineapple chili sauce. YUM.
But anywho, back to my point. I have been trying to expand my seafood recipes when I received salted cod (Baccala) from CFE International.
And I also happened to spy with my little eye a jar of eggplant caponata which is this bold concoction of zesty seasonings, eggplant, black olives and tomatoes in a sweet vinegar marinade. Which I knew would make the perfect combo with these filets.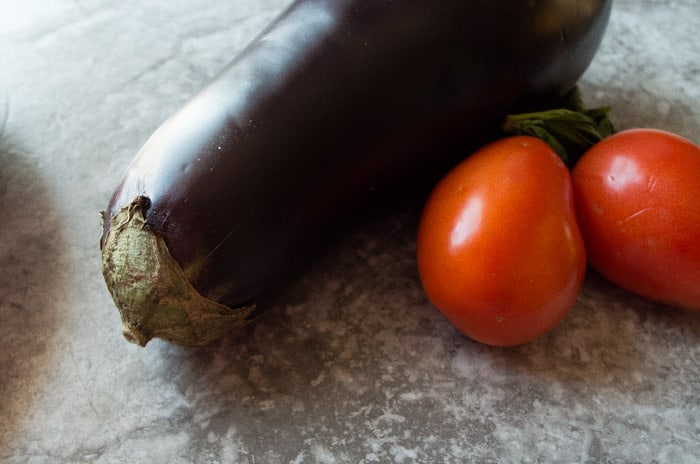 And thanks to some nose to the keyboard research I found that a very similar dish is served in Italy around Christmas eve. I knew this recipe was meant to be.
Let's start with a bubbling skillet of tangy tomato sauce with fresh Italian herbs
Next we add our star (which has been soaking for the last 3 days) Salt cod needs to be soaked for at least 3 days before in order to rehydrate it.
Things go really quickly from here and before you know it, dinner is done! And guys, it's delicious!
You could serve this up with a simple salad and a side of gluten free pasta or go low carb with cauliflower rice or zucchini noodles. Either way you go, it's packed with flavor!
This dish is Whole30, tangy, zesty, Italian goodness that you need to try….NOW.
And since we are all prepping our bikini bodies, this dish is packed with protein and veggies. So let's do this thing!
And if you need to go out right now and grab some of this delicious white fish check Giant Foods or H-Mart if you are a local Northern Virginian. Or check here to see where it can be purchased near you. #saltfish #cristobal