[This recipe was made possible by my friends at Primal Kitchen. I used their Greek Vinaigrette dressing as the key ingredient in these salad bowls.]
Bring it on Monday!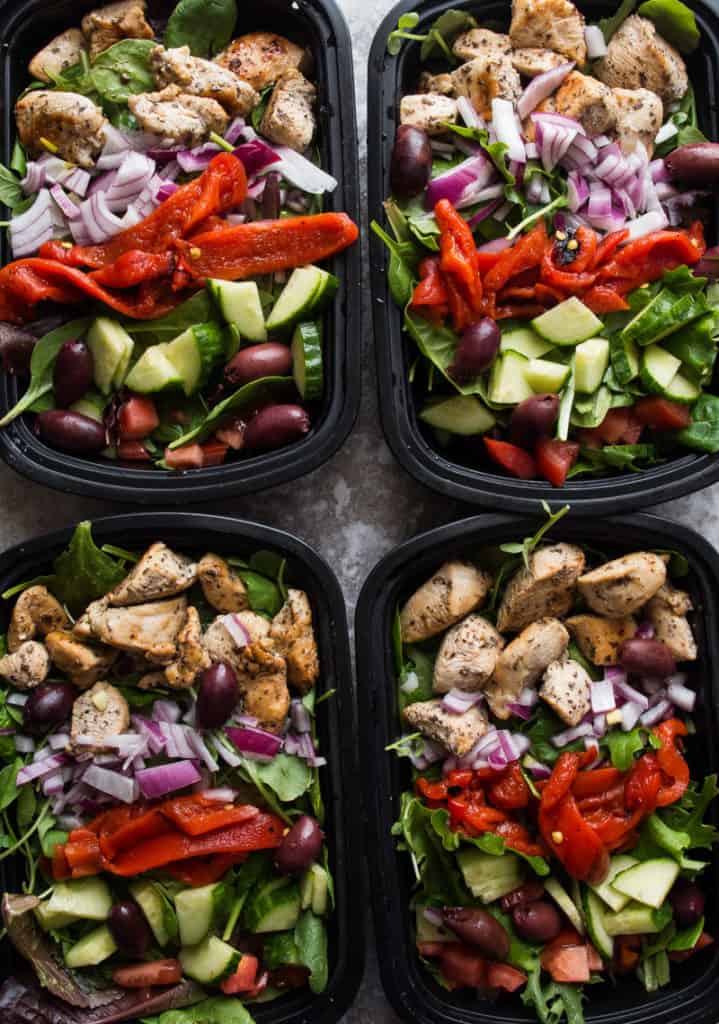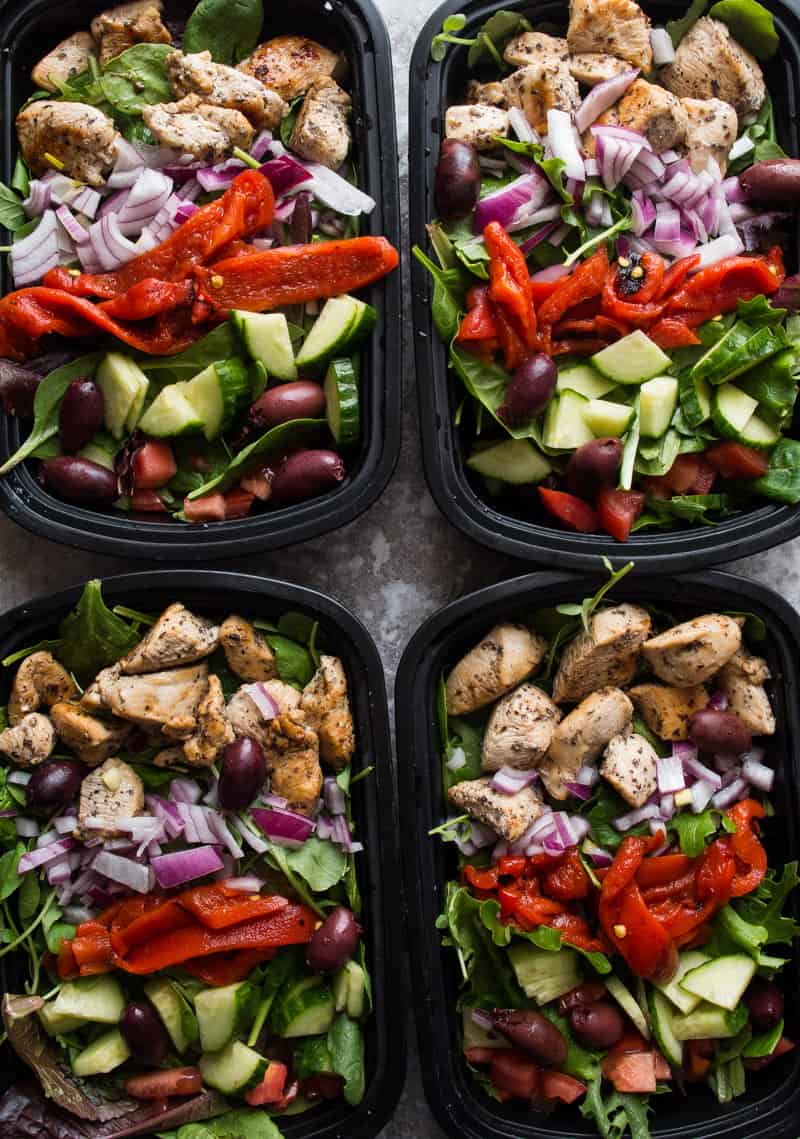 I feel like every Monday is a surprise. Like you know it happens every week, but every Monday morning I wake up and I am like ,"Why???"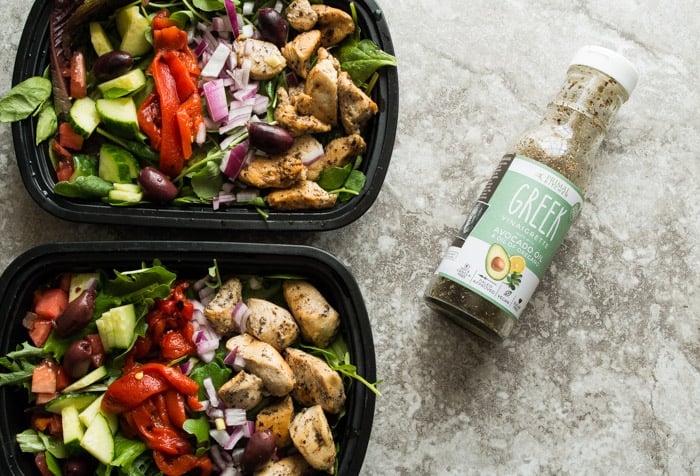 That's why I have been SUPER good this past month about meal prep Sundays. I've almost got it down to a science. I usually make 3-4 different recipes and I am done in less than 3 hours. Not bad for having Whole30 eats in the fridge all week long!
I love a good salad. I know most think of salad and immediately think "healthy". Well, yes it is. But that doesn't mean a salad isn't satisfying.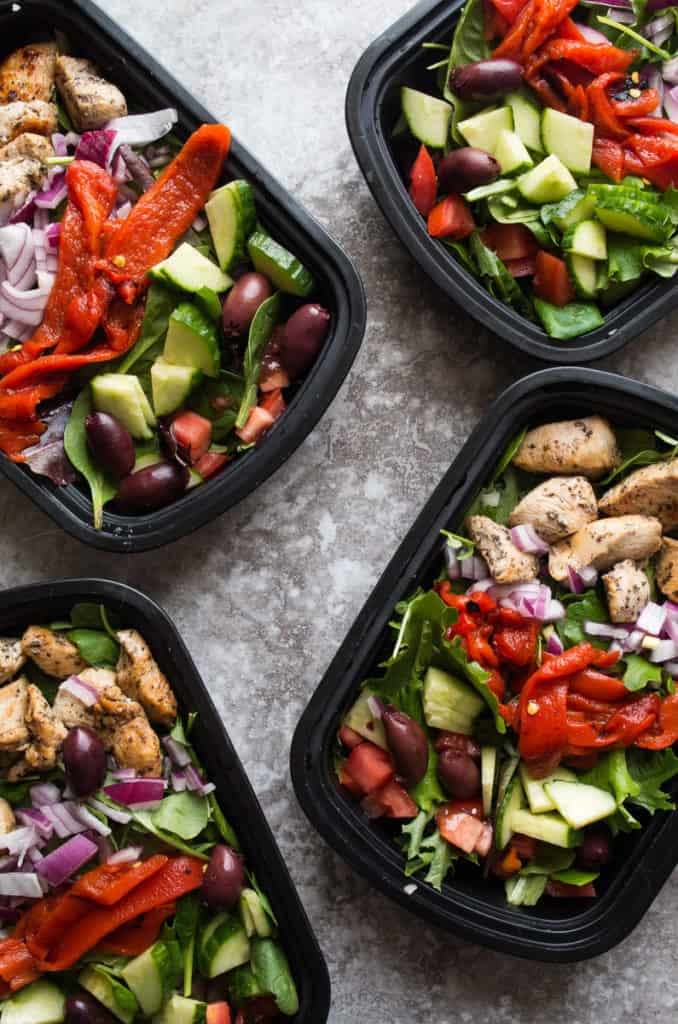 To me a GOOD salad has:
Tons of protein
Loaded with texture- I am talking crunchy, crisp, cool, and soft
TONS OF COLOR
Savory
Hearty
I believe this Greek Chicken Salad fits the bill on all of the above! And it's absolutely perfect for lunch this Monday!
As I was saying, this salad is where it's at this week for basic meal prep. And for those of you who get over whelmed with what to make for the week. This is super simple and you will not get bored!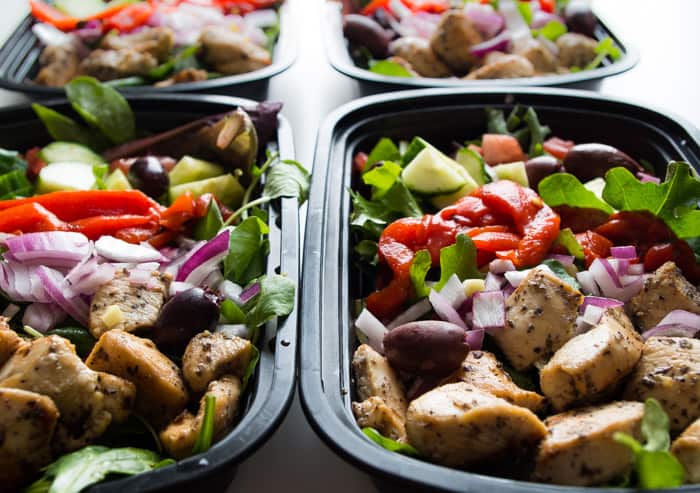 PLUS I threw it together in less than 30 minutes! Talk about a time saver!
The chicken is marinated in some Ah-mazing Greek dressing
Then browned in a skillet
Freshly chopped onion, roasted red peppers, tomatoes, olives,and cucumber
All over a bed of spring greens.
I'm drooling just thinking about it.
And you have to admit it's VERY satisfying to open the fridge and see a stack of these black containers filled with healthy meals that are ready to grab and go!
Be ready for some co-worker envy.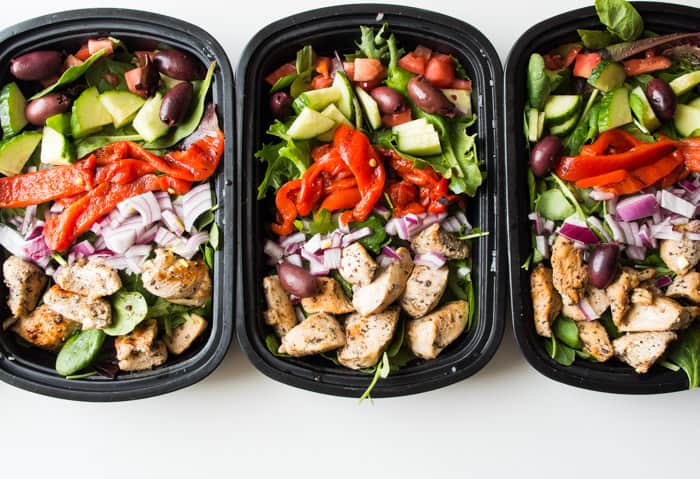 Print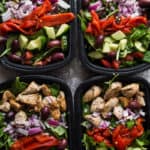 Greek Chicken Salad Meal Prep Bowls
---
1 lb, cut into 1" bites Chicken Breast
¼ cup Primal Kitchen Greek Vinaigrette
¼, diced Red Onion
16 olives Kalamata Olives
½, sliced and quartered Cucumber
1, sliced thin Roasted Red Pepper
1, diced Roma Tomato
4-5 cups Spring Mix
---
Instructions
In a Ziploc bag add chicken and dressing, seal and ensure all chicken is evenly coated.
Let marinate on counter for 20-30 minutes.
Chop all veggies while you wait!
Preheat skillet on medium high, add chicken and saute until thoroughly cooked
Assemble the salads:
Divide lettuce among 4 containers
Add cucumber, tomato, peppers, olives, and onion
Top each salad with chicken
Seal and you now are covered for lunch Monday-Thursday this week!
*Double this recipe if you are meal prepping for two
Save
Save