[This post was made possible with Mary's Secret Ingredient Box. I used one of the ingredients received (Soom Foods Chocolate Sesame Spread) as the main ingredient in these bars.]
I think we all deserve a treat just for committing to adulting on Mondays.
Don't you? I mean if we could have treats everyday then it wouldn't be a treat would it?
These superfood chocolate seed and nut bars are pretty much da bomb.com
And these are pretty much a salad in the chocolate world. Let's walk through it.
You have a cacao tree <--plant and we harvest the cacao seeds and make chocolate from it.
Combine it with other nuts, seeds, dried fruit, and some AWESOME chocolate tahini and you have a salad.
Just kidding.....yes.....just kidding....
But honestly let's take a look at what makes these bars super.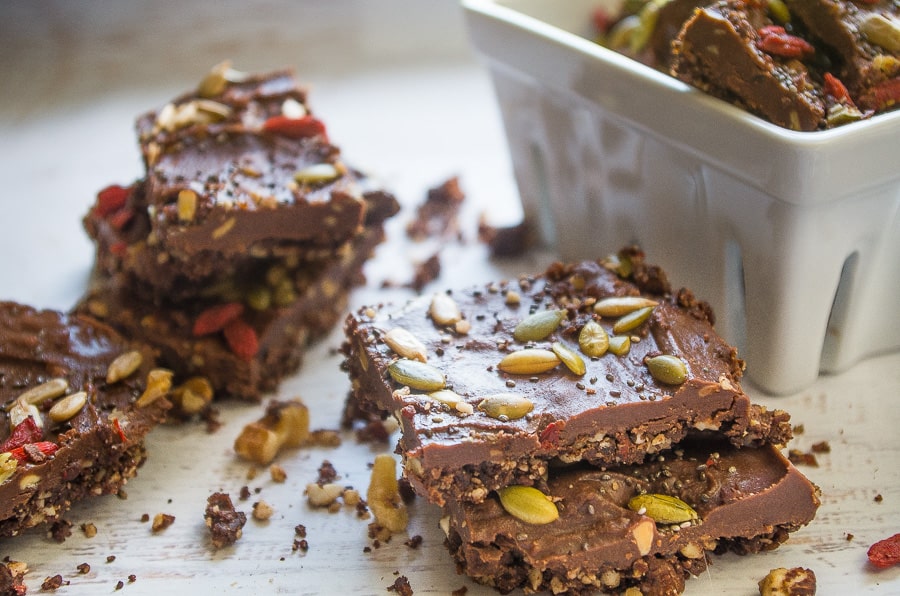 The base layer: a blend of dates, seeds, and almonds to give a solid structure to pour the next layer on
Second Layer: A glorious combination of a chocolate tahini paste, almond butter, coconut oil, and honey
Wait... Chocolate Tahini Paste???? YES!!! And SO much better than Nutella. And so much better for you! It's packed with healthy fats, antioxidants, calcium, and high in protein. I absolutely LOVE tahini and was so excited when it was in Mary's Secret Ingredients box that I was given to try. Thank you!
Then I topped the top with some Choffy and a few pepitas.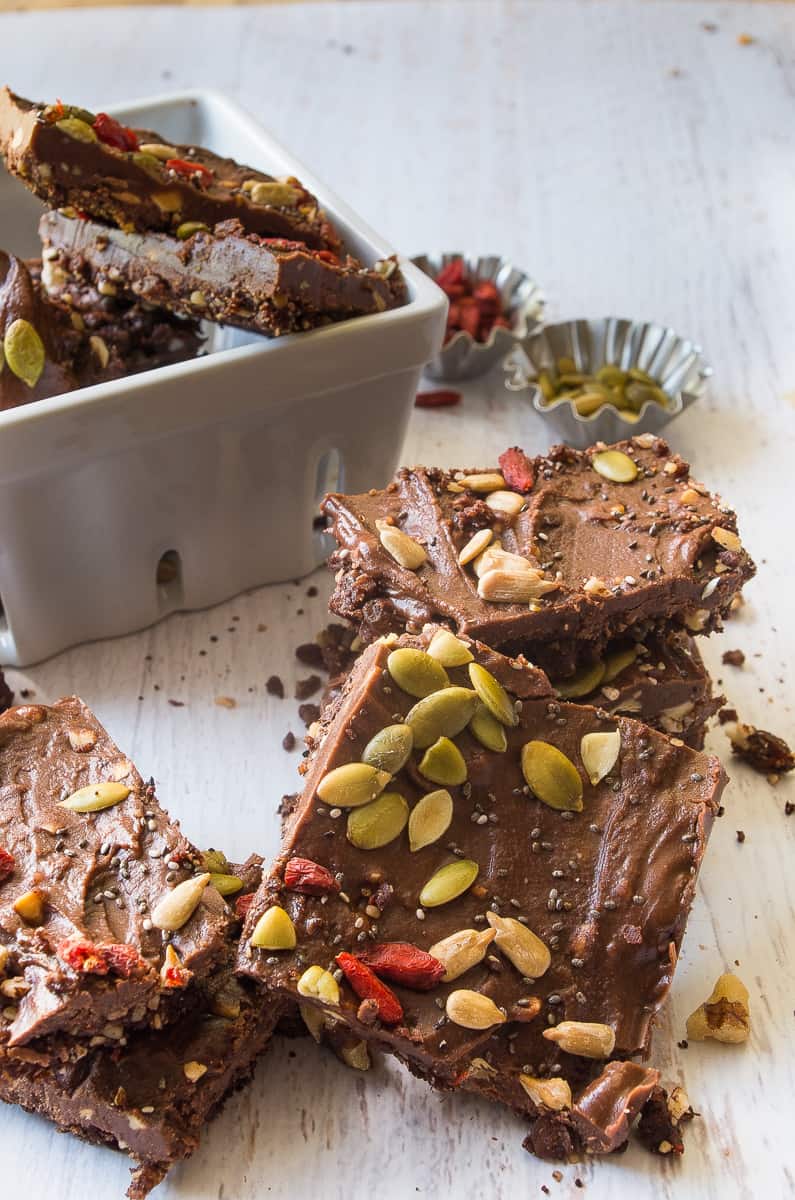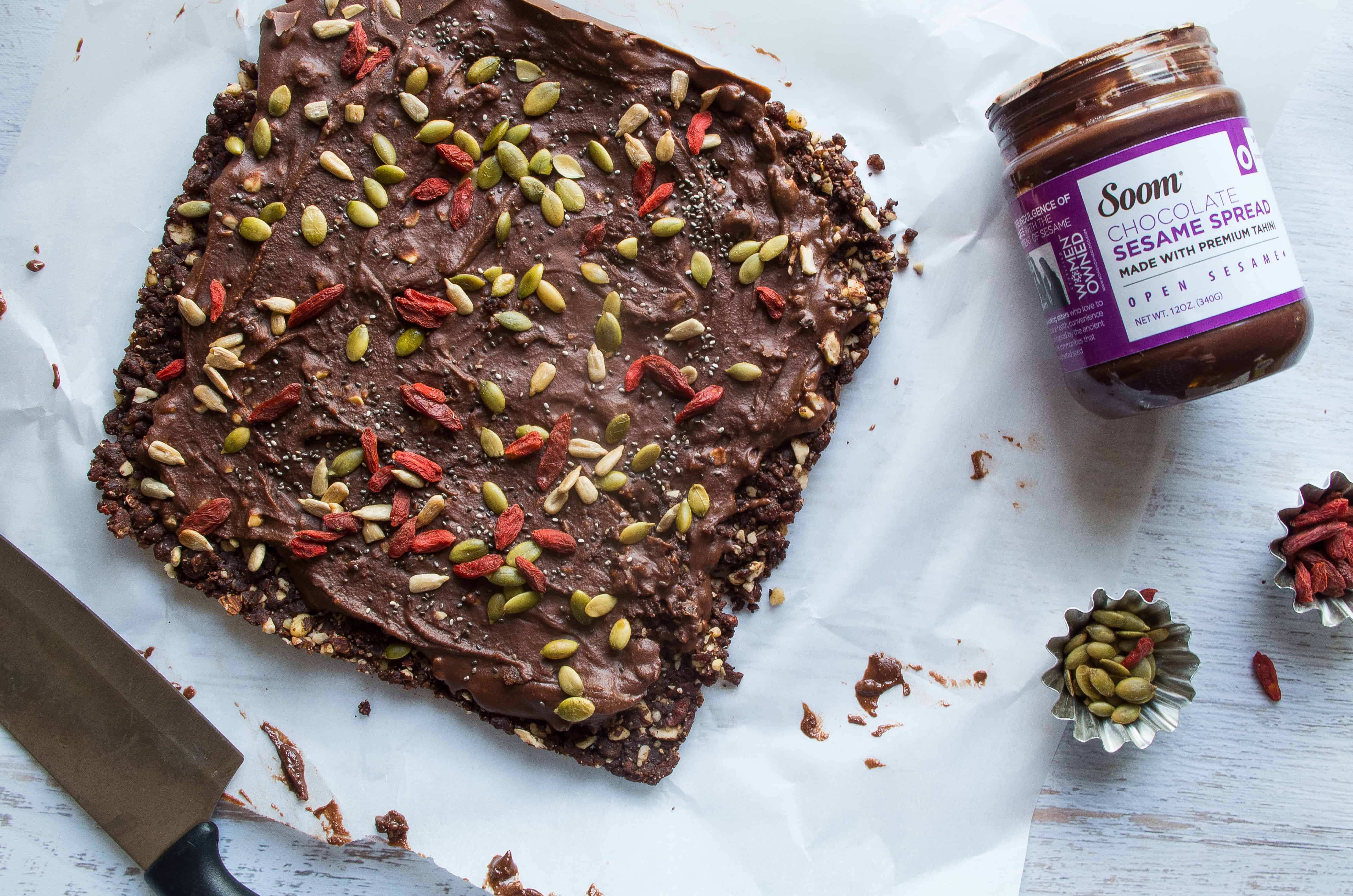 Basically this is the bar of all bars. And requires NO BAKING!
I love having one of these after a hard work out. This way I am getting all this good stuff in my body ASAP! Getting the right nutrients into your system right after an intense workout pretty much guarantees results. Hello beach body!
And I really hope your weekend plans include making these bars. I know I am and will be sharing a big batch with my gym! They work so hard and earned them!
And they are best frozen! So basically I made little paleo ice cream bars!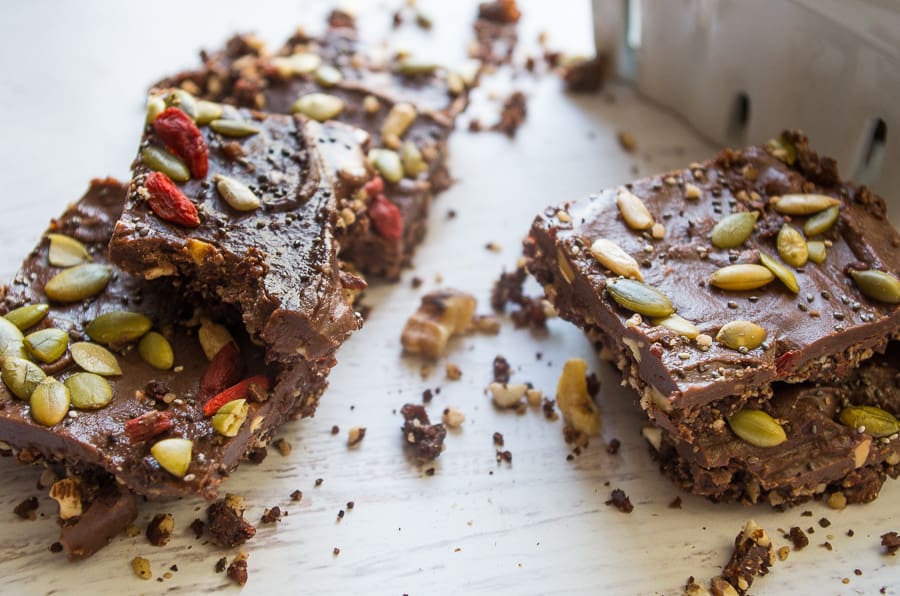 Save
Save
Save
Save