Guess who made pasta out of butternut squash???? This chick right here.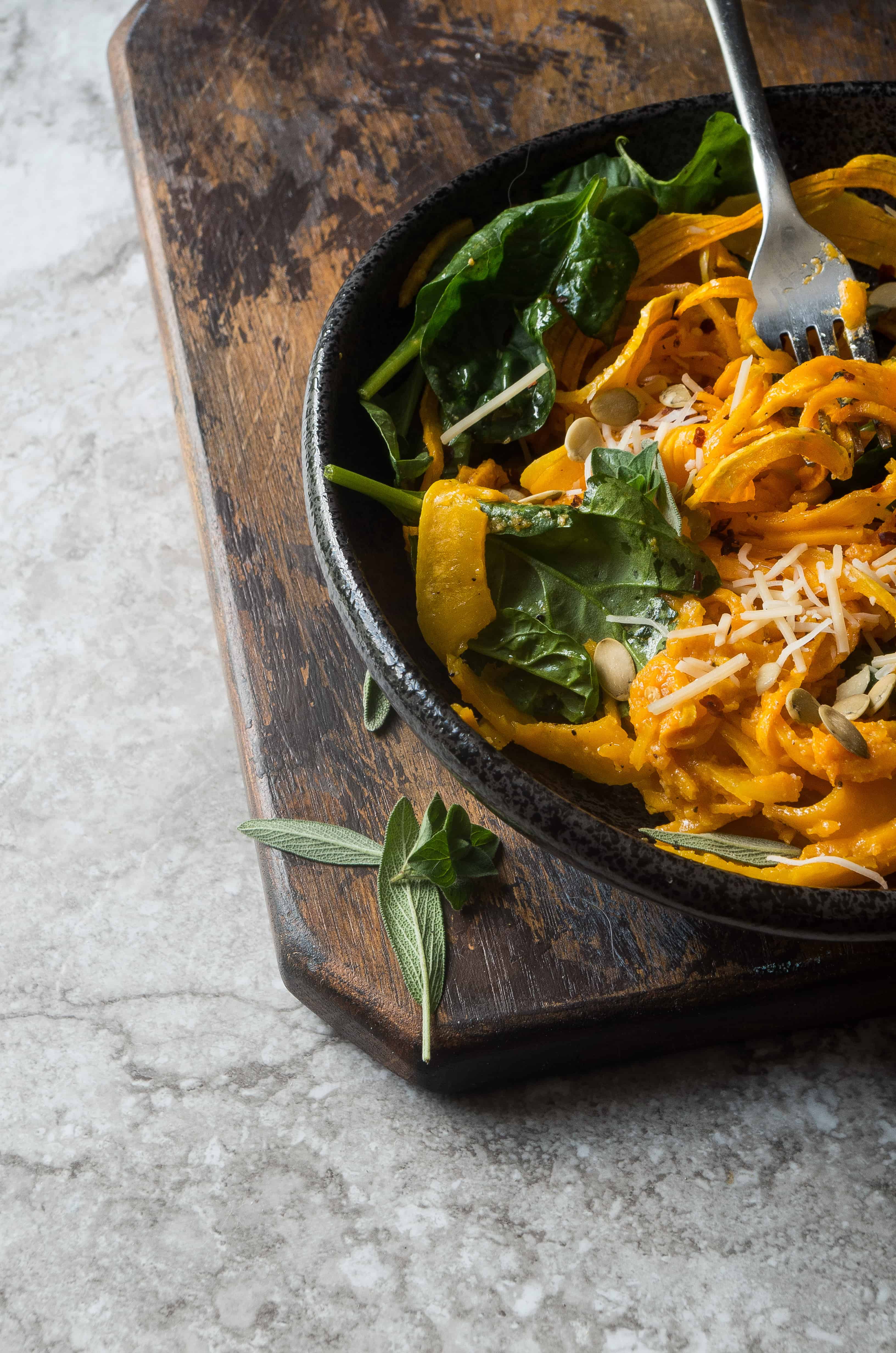 And it's sweet yet savory and the texture is like the perfect al dente pasta. SO GOOD.
I am allllll about zucchini noodles in the summer and now I all about some butternut squash noodles in the fall.
This fall I want to try to actually get to scratch out everything on my fall bucket list:
go apple picking
make something new with pumpkin butter
pumpkin carving
DIY fall decor
make a big pile of leaves to dive into
maybe take some fall portraits
travel
I actually do get to travel to MAINE in October and I am SO excited! Can't wait to tell you EVERYTHING!!!
I also have some other really big news I have been struggling to keep a secret for MONTHS. Can't wait to share that too!
What do you have on your fall bucket list? Please tell because I could always add more fun to my favorite time of the year!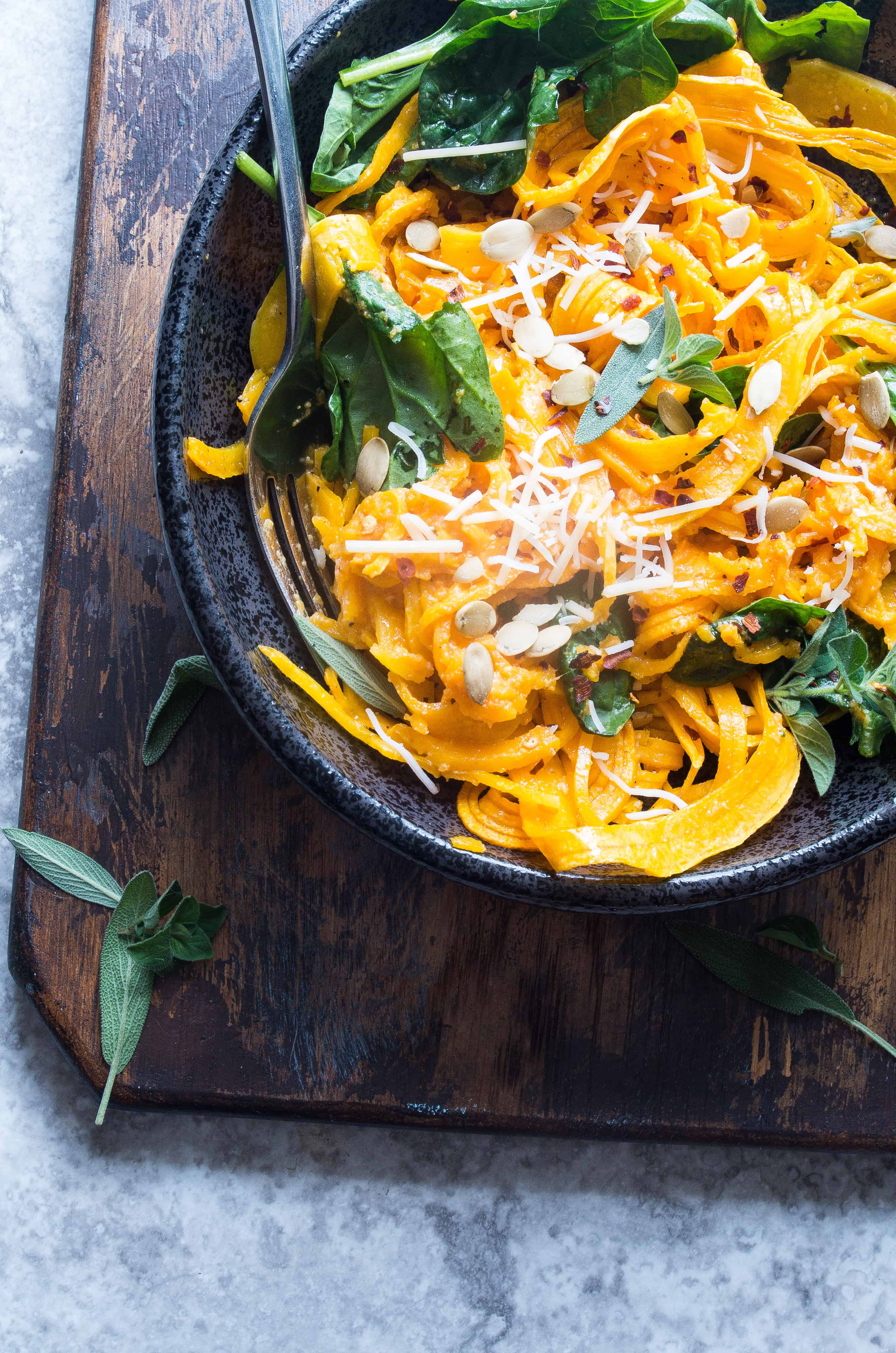 Now lets talk butternut squash noodles. Who knew?! They are so good on their own but toss them in a cheesy pumpkin sauce and OH EM GEEE!
This is going to be your new "healthy" fall cheesy pasta and it's made of veggies so it's not going to ruin your diet!
The sauce is a blend of protein rich goat cheese, parmesan , garlic, oregano, and pumpkin puree. So easy. So delicious. You're gonna want to jar this stuff and bath in it. Or at least I do. 😀
Then it's topped with some gluten free bread crumbs for even more texture.
Sauteed mushrooms, because fall NEEDS more buttery savory mushrooms in them IMO!
I decided to add even more veggies and added sauteed kale to this as well! I LOVE kale and love to take advantage of it when it's in its prime season!
To top off this gooey, cheesy, veggie-packed "pasta" I added some sage and pomegranate arils to balance everything out!
It's also worth mentioning that this dish takes 30 minutes from start to finish and has very minimal ingredients! Which is a big plus on busy weeknights!
So.... were making this tonight right???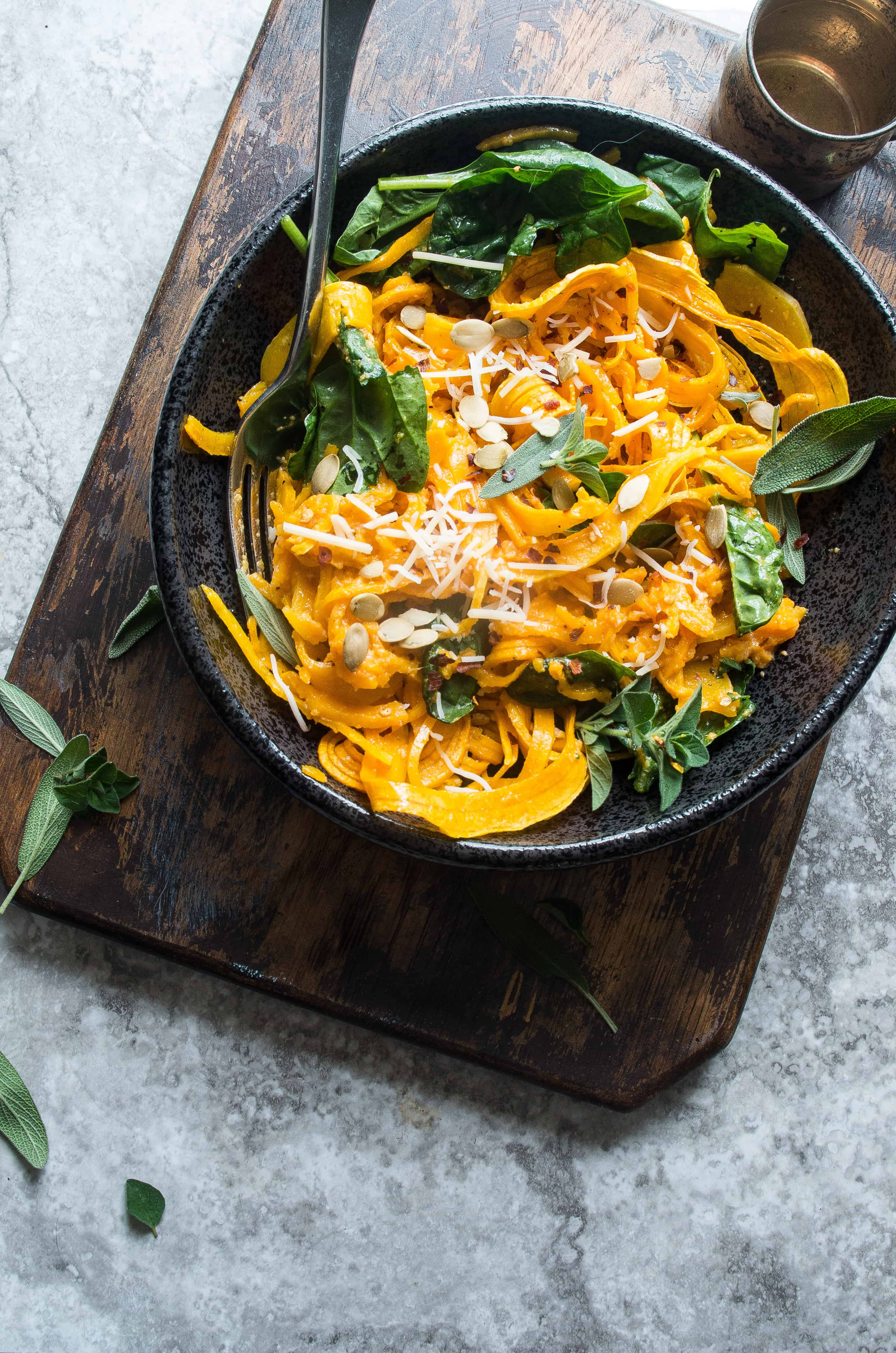 Save
Save