Happy Monday everyone!!! Yes, Monday... But! The sun is shining and there are gorgeous flowers outside here and that alone helps me kind of sort of forget it's Monday. Maybe.
This weekend was just wonderful. We went camping again! We wanted to enjoy the weather before it gets too hot and buggy. It was perfect. I attempted fishing for the second time and I finally nailed my cast! We also saw an otter or beaver swimming out there! We were unable to determine which because he was hide every time we got too close! I hope your weekend was wonderful!
For dinner last night I made my famous stuffed peppers and thought to finally post it!
An assortment of colorful bell peppers stuffed with lean ground beef ( could sub chicken, turkey, meatless crumbles, or even chopped shrimp would be great too!), sticky brown rice, fresh garlic, my blend of seasonings, and of course cheese!! This is a great meal for the whole family and kid- friendly! ( my little brother gobbles these up!)
Skinny Stuffed Peppers
Serves 6
Calories: 305 , Fat: 9g , Fiber: 4g Carbs: 31g , Protein: 23g
- 6 assorted bell peppers of your choice ( I like lots of colors!)
- 1 lb 93% lean ground beef
- 1 cup dry brown rice
- 1 cup reduced fat Colby Jack cheese
- 1 teaspoon freshly ground black pepper
- ½ teaspoon garlic powder
- 1 teaspoon chili powder
- 1 tbs Worcestershire sauce
- 1 tbs seasoned salt
- 3 garlic cloves minced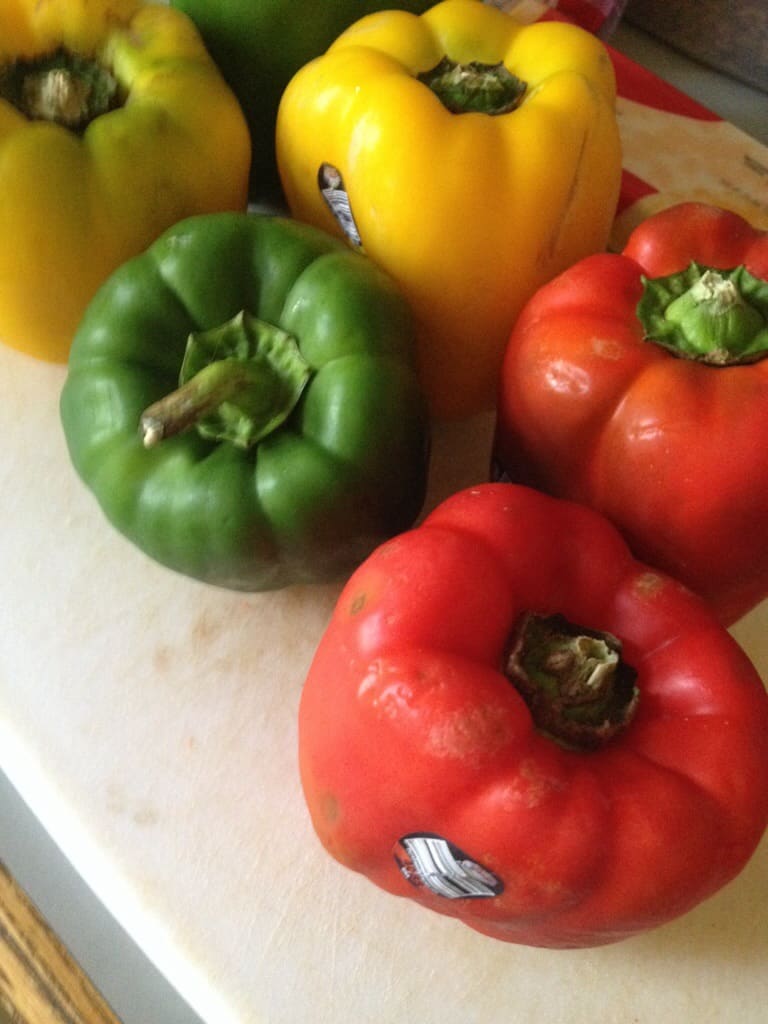 Prepare the peppers by cutting off the tops and tossing the seeds away. Keep the tops for later.
Add rice to rice cooker or sauce pan to cook.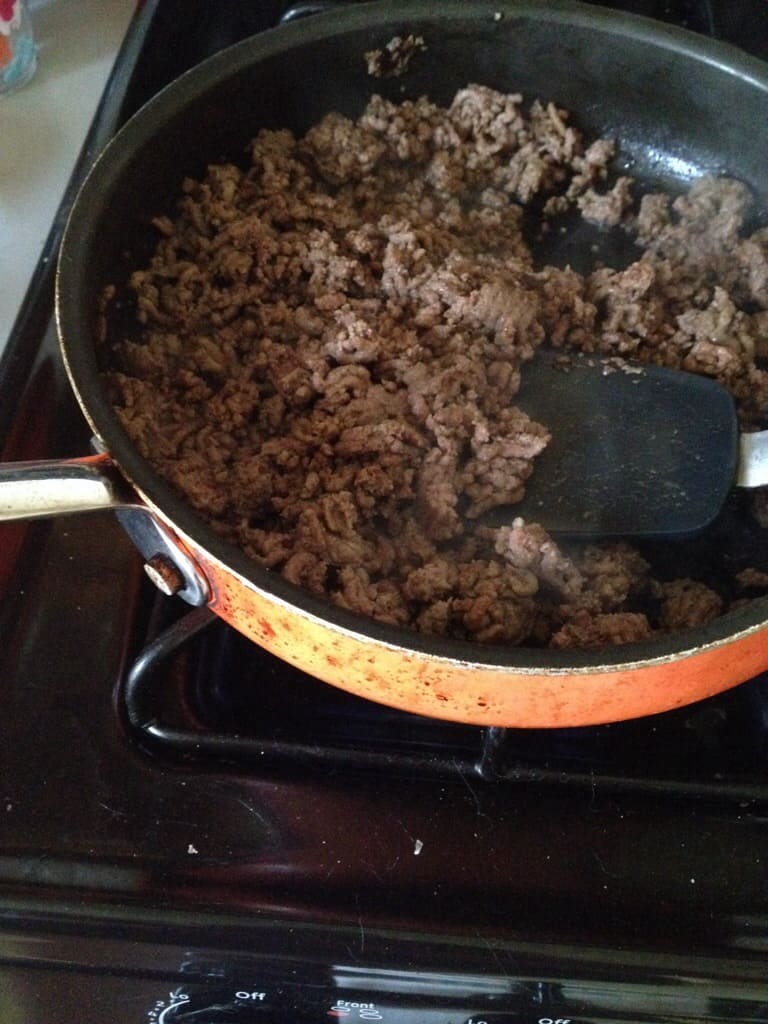 Meanwhile, brown the ground beef in a large skillet until fully cooked. Approximately 10 minutes on medium heat.
Place peppers in a pan. I love these things so much I got this stuffed pepper pan as a present and it's amazing. I believe it came from Avon if you're interested. 😉 but a baking sheet will work too. You may have to cut the bottoms of them so the stay upright.
Mix rice, cheese, beef, garlic, and seasonings to a mixing bowl and combine thoroughly.
Pre heat oven to 350.
Scoop mixture into bell peppers evenly. Bake for 25 minutes.
Tip:
I place the caps of the bell peppers back on when baking so it doesn't dry out!
Enjoy!!
On the go tip:
Place each leftover pepper into small individual round containers for storage.
Heat up for lunch or dinner the next day!