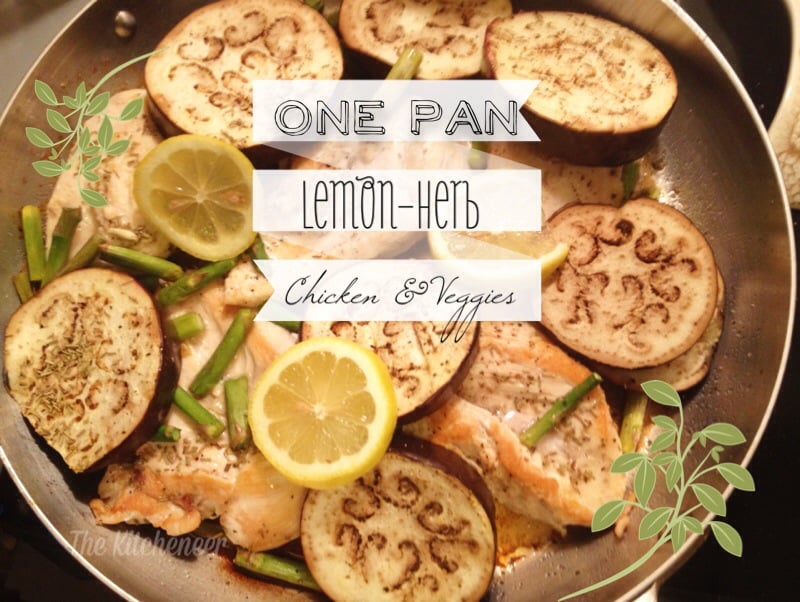 This weekend was filled with date night in which we saw "The Other Woman". Absolutely must see!! It was hysterical!!!
We also spent all day Sunday outside gardening and planting! I will have to post pictures later! I planted sunflowers, forget me nots, morning glorys, phlox, elephant ears, and a variety in out hanging baskets! I can't wait till they bloom this summer!! We also built two garden boxes for our herbs and veggies I have been growing from seed the past two weeks!
I was so excited to plant my tomato sprouts, but "someone" ate half of them aka Fifi. So I planted the survivors! I can never stay mad at this cute face!
Anywho, back to this healthy recipe I threw together! It's simple and cooks in one pan!! That way you can focus on getting back outside!
You Need:
- 5 chicken breasts
- 1 bundle of asparagus chopped
- 1 tbs evoo
- 3 garlic cloves minced
- 1 lemon
- 1 teaspoon thyme
- 1 tbs rosemary
- salt and pepper
- 1 teaspoon garlic powder
- 1 eggplant sliced
Directions:
In a large oven proof skillet on medium high heat. Heat oil and garlic for a few minutes.
Season chicken breasts with thyme, rosemary, garlic powder, salt, and pepper.
Preheat oven to 385. Cook chicken until browned on both sides. Squeeze the juice of half the lemon on top of chicken.
Add veggies.
Place in oven for 20 minutes flipping half way through. Until chicken is cooked.
Enjoy!!!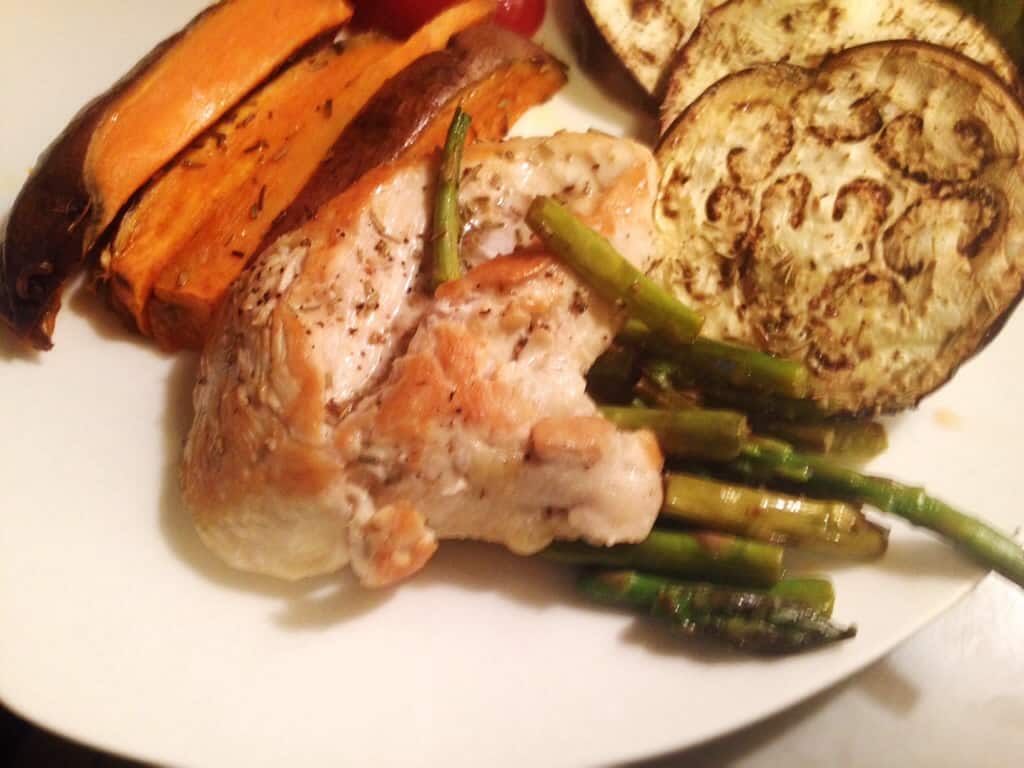 I paired my chicken and veggies with sweet potato fries. This would also go well with quinoa, rice, or pasta.