I am very new to sea food and am finding new ways to enjoy it all the time! I discovered my love for sea scallops last year at Bonefish Grill and I LOVE them! They are savory with a hint of sweetness and full of protein! Which is essential to our healthy meal plans!
I wanted to make a romantic dinner for Jake when he got home from work and knew we had fresh scallops, and over the weekend we went to our Olde Town Butcher and picked up some prosciutto and I knew what to make!
I wrapped the scallops with prosciutto, seasoned with salt and pepper, and sauteed them in a hot skillet.
To compliment the meal I made our favorite asparagus! I sauteed/steam them in a skillet and at the last second seal them with a lime kiss!
I lit a candle and we enjoyed this dinner. Jake is a bacon lover which makes the prosciutto a perfect addition to this meal. He is also crazy for limes and the asparagus brought that flavor as well! And because I love him so much, I make our meals healthy ( for me) and incorporate the flavors he loves!
Make this for your significant other, a dinner party, or for any occasion!
You Need:
1 lb of fresh sea scallops
1 tbs unsalted butter
salt and pepper
4 slices of prosciutto cut in half
1 bundle of asparagus washed and trimmed
Juice of 1 lime
1 teaspoon butter
2 cloves of minced garlic
Directions:
For scallops:
Heat your skillet on medium low heat
Wrap each scallop with prosciutto and hold together with a toothpick
Add butter to skillet then scallops.
Scallops take only a few minutes on each side ( you know they are done if there is about a ¼" of brown layer and is translucent
For asparagus: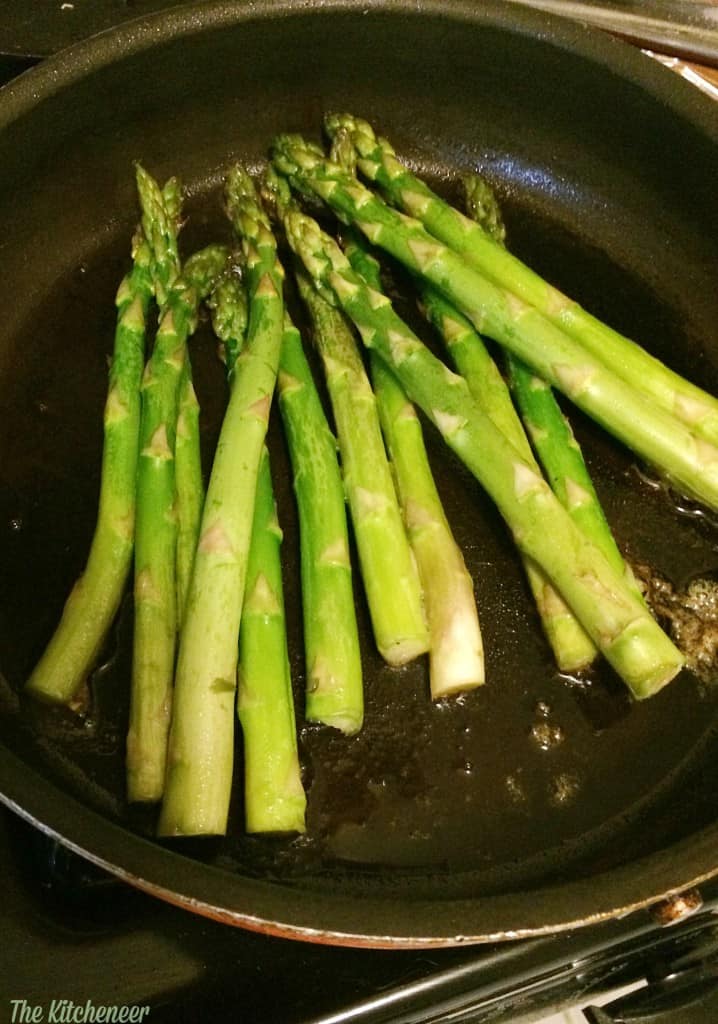 In another skillet melt 1 teaspoon of butter and add garlic
Add asparagus and saute for 10 minutes stirring occasionally
Add ½ cup water and cover with lid for 3 minutes
Once water has evaporated, pour lime juice on top and serve!
[yumprint-recipe id='10']