This is it. It's Labor Day weekend. And probably the last opportunity to savor the last jump through the sprinklers, a dip in the pool, or that last trip to the beach to satisfy the last drop of Summer. The last of the kids will return to school on Tuesday and you are either jumping for joy or crying because your baby is taking those first steps out into the real world. You tell me, I don't have kids 😉
But probably the best thing about a long weekend together is the cook outs.Great food. Great peeps. Great times to be had.
I have been thinking about this post for awhile trying to get it just right in my head before releasing to the cyber net. I am actually not a huge hot dog fan myself, but I do make an exception when I dress them up! And it's also one of Jake's favorite foods, so it's a win win!
Hot dogs are also the staple at every BBQ, cook out, shindig, what have you. I like to dress mine up in some of my favorite flavors and kind of set up a "Hot Dog Bar" . Containing everything from avocado to the classic yellow mustard.
I used reduced fat beef hot dogs in this post but I usually enjoy turkey dogs. Lighter in calories and I add tons of veg to them so I can get my daily amount of vegetables in my meal. 🙂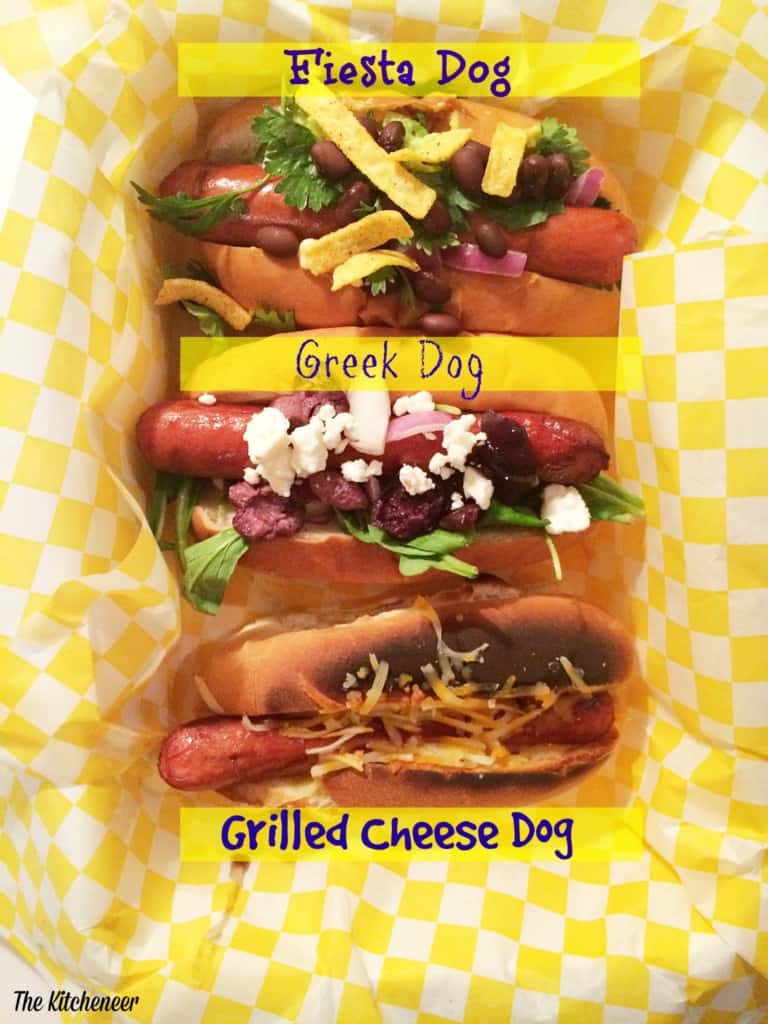 I started off with a tex mex style dog dubbed the " Fiesta Dog"
I added:
avocado
cilantro
red onion
corn
black beans
tortilla strips
Next was the "Greek Dog"
I added:
arugula
red onion
Greek olives ( calamata)
reduced fat feta cheese
And finally ( but certainly not least) is the " Grilled Cheese Dog"
This one was Jake's fave and most kid friendly version which I know they will LOVE
I broiled the hot dog bun(s) with 1 tbs of light margarine and add ¼ cup of reduced fat Colby jack cheese and broiled for 1-2 min until cheese is bubbly
Assemble your hot dogs and enjoy your weekend!