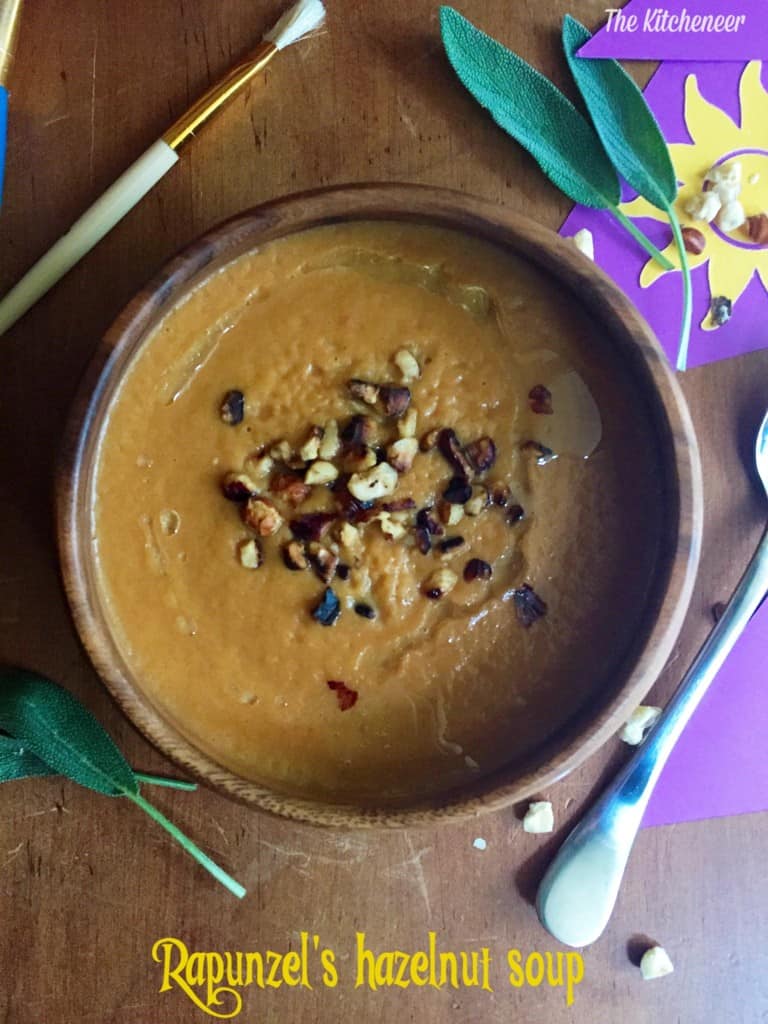 Call me a big kid. But Disney has and always will be apart of my life. I grew up watching all the movies and my favorite growing up was about a red headed mermaid wanting so much more and to be with her true love.
I have been planning a Disney series for this blog for sometime now. I had a different image than the many images that come across when you search on Pinterest. Usually you get Mickey Mouse cookies, or bright blue "Frozen" cupcakes. I envisioned what the characters themselves actually ate in their magical world. I wanted to bring that to life and keep my healthy ingredients. So Disney meets my more grown up pallet and I think the outcome is well, magical. I have SO many more ideas for my Disney line so keep an eye out for more here! I am beyond excited and I really think you will LOVE my Halloween themed recipe next month 🙂
Tangled is definitely up there on my list of favorite Disney movies. And I can really relate to Rapunzel as a person. She is silly, ambitious, brave, innocent, and creative. She is not afraid to go after her dreams and found something or "someone" she didn't expect to help her. I love the love scene in this movie. *sigh* Now, I want my husband to row me out on a lake to release some lanterns 😉
In the movie her "mother" mentions that her favorite food is "Hazelnut Soup". I knew I had to make it. And a plus on this soup....it's less than 130 calories per bowl! Maybe you can get the kids to slurp some of this down if Rapunzel ate it.
This soup is filled with essence of nature. From root vegetables to the toasted hazel nuts on top.
Serves 5-6
Nutrition: Calories:122, Fat:2g, Sodium:215 mg, Carbs:25g,Fiber:5g, Sugar: 14g
You Need:
4 parsnips chopped and peeled
3 carrots peeled and chopped
2 Granny Smith apples sliced
1 white onion quartered
3 garlic cloves
3 celery stalks chopped ( don't roast, but blend)
32 oz of vegetable stock
½ cup fat free half and half (optional)
salt and pepper
1 tbs chopped sage
¼ cup of chopped hazelnuts
Directions:
Preheat oven to 350
On a baking sheet lay out veggies and roast in oven for 40 minutes
In a blender ( I have a larger blender so blend the soup in batches) blend the roasted veggies with the vegetable stock and half and half.
Toast hazelnuts in a small skillet. Spray the tops of the hazelnuts with cooking spray and toast for 3 minutes
Pour soup into 5-6 bowls and garnish with hazelnuts and parmesan cheese
Enjoy!
* I was not paid or provided with any materials for this post. I simply love Disney and wanted to share 🙂
** Video is the property of Walt Disney**