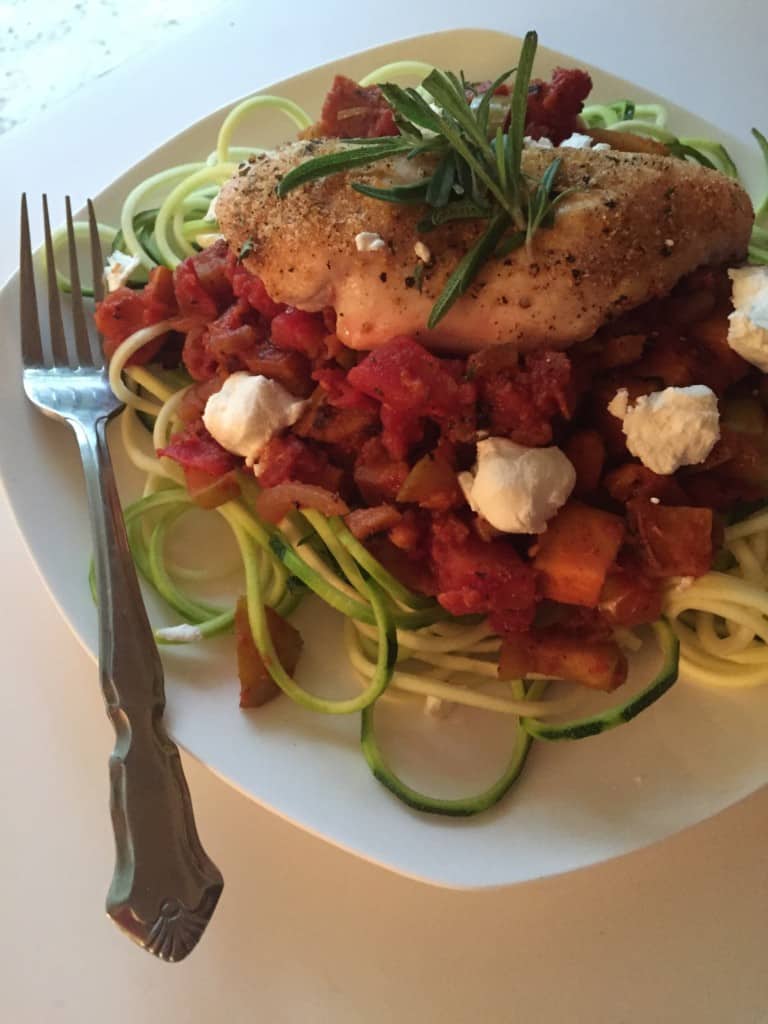 If you have followed my blog for any given amount of time, you know I like to eat healthy, protein packed, clean foods. I feel they are the most flavoful and leaves me feeling great all day long. In addition to developing my own healthy recipes I too am fangirl of sorts to a few other peeps that I admire and wish to be more like them. One of them is Kevin from Fit Men Cook. And I LOVE his motto: " Built in the kitchen; Sculpted in the gym" I truly try to live by this every day. I know that 80% of your success is nutrition and it is SO important to have a balanced diet and well rounded excercise to go along with it.
Kevin has some really great recipes and his videos are so much fun to watch! He is also an affiliate with Quest Nutrition and Body building.com. Which I also follow their strength training workouts on their app! Jamie Easons and Lee Labrada are my favorite workout plans to follow and I have lost pant sizes and inches every where from following them!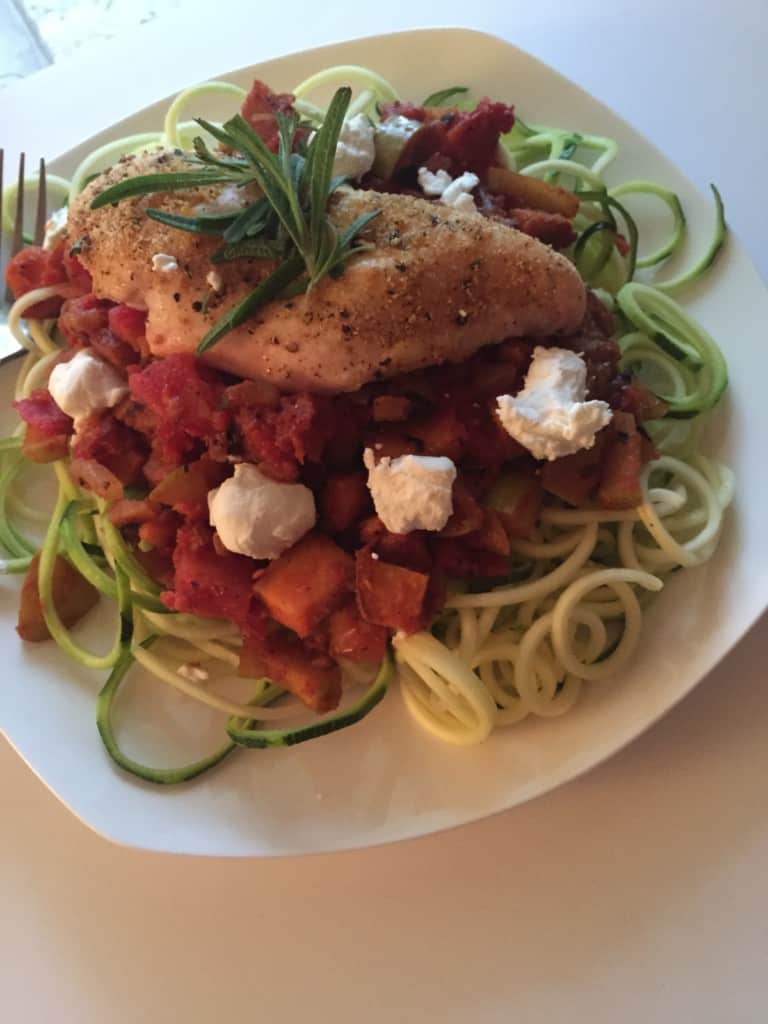 Any way, when I heard that Kevin was teaming up with body building.com to have a cook off, I HAD to enter. The rules were to make a diss with these 5 ingredients: chicken breast, zucchini, granny smith apples, sweet potato, and goat cheese. The thing that tripped me up was the apples...but I made this ragu and it is SO good! I hope I win! Thanks Kevin!
You need:
1 oz of pancetta
1 yellow onion diced
2 small sweet potatoes diced
liberal amount of salt free garlic seasoning
2 4oz chicken breasts cooked ( I baked mine in the oven with garlic seasoning for 20 minutes at 385)
2 medium Granny Smith apples diced
¼ cup white wine
1 29oz can of diced tomatoes
1 tbs organic tomato paste
2 medium zucchini spiral used
2 oz of soft goat cheese
basil or Rosemary for garnish
Directions:
In a skillet heat pancetta on medium high heat for 3 minutes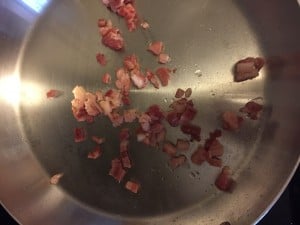 Add onion and potatoes and sauté for 5-6 minutes or until softened
Add garlic seasoning and apples

Add wine and let it reduce down by half
Add tomatoes and tomato paste and stir thoroughly
Place zucchini on plate top with hot Ragu and chicken breast. Top with goat cheese and garnish "BOOM!"-Kevin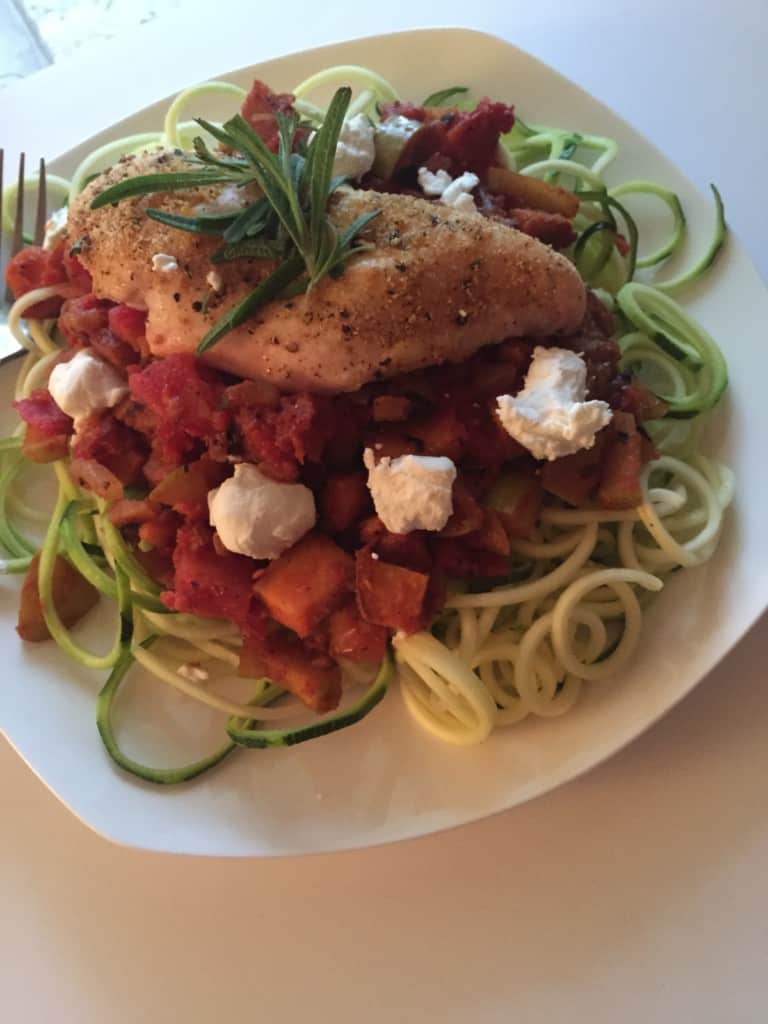 Macros:serves 2 Calories:589, fat: 16g,Protein:41g, carbs:64g, fiber:14g, Sodium: 700mg