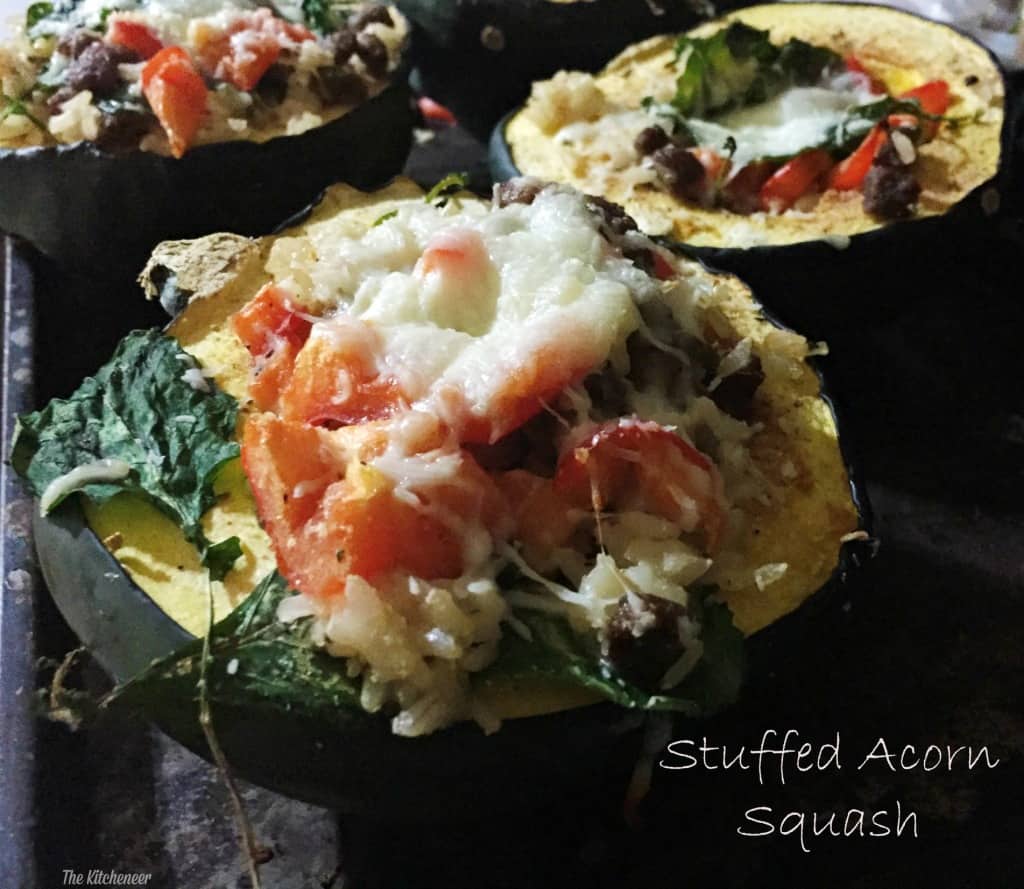 Have I mentioned I love love love Autumn? It's perfect weather. Crisp, cool, with blustery winds blowing colorful leaves whimsically around everywhere. It's truly beautiful.
This past weekend we went to Grave's Mountain to enjoy our tradition of enjoying their Fall festivities like sampling brunswick stew, shopping at various vendors ( I got some REALLY cute gold leave earrings!!!), Jake had his favorite apple donuts, and of course we picked a ½ bushel of apples! We got granny smith, stayman, and fuji! Although my personal favorite is honey crisp.
Needless to say it was a perfect Fall day 🙂
What is also so great about this season is squash. I love squash of all kinds but spaghetti, acorn, and butternut are on the top of my list. And without having realized it I managed to eat all three varieties in one week's worth of dinners! LOL So, expect to see even more squash on my blog here soon!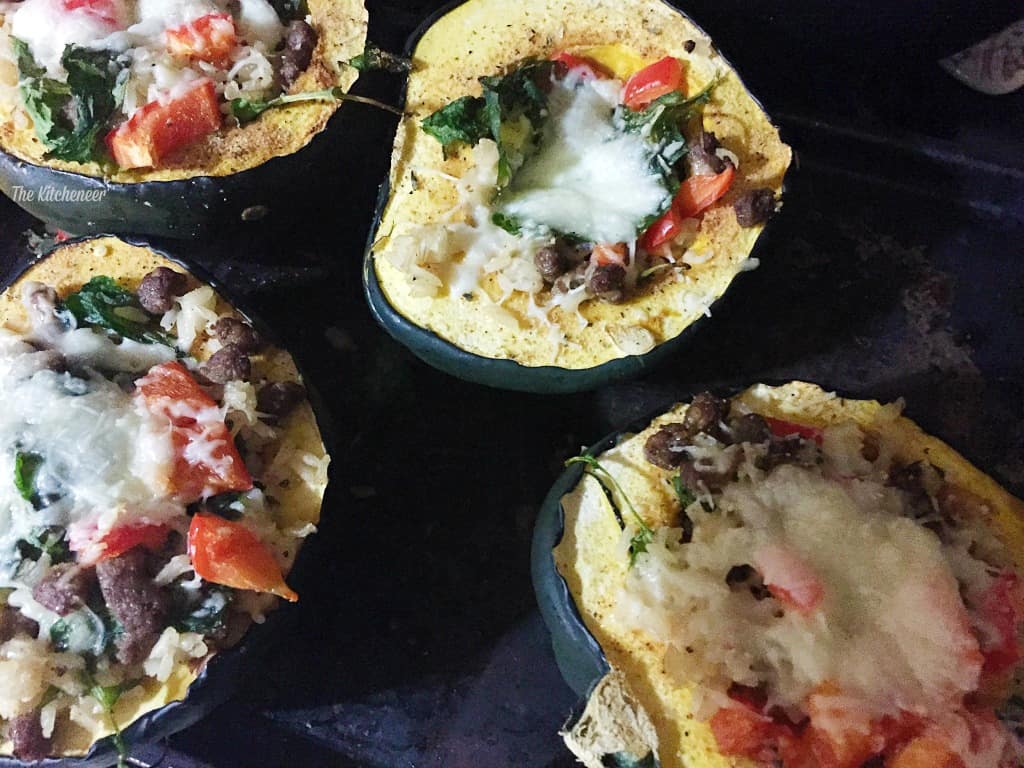 Acorn squash is perfect for dinner because you just slice it in half and ( if you are only serving for 2 like us) it's a perfect 2 person meal!
This time instead of just roasting the squash with a little butter and cinnamon like i normally do, I decided to go the savory route. I added garlic, a little butter, and turkey breakfast sausage. Yup. It was a genius move. And my squash skeptical husband LOVED it! WIN!
So if you are in need of a healthy, veggie packed, autumn inspired supper look no further than this Stuffed Acorn Squash!
Serves 4
You Need:
2 acorn squash, halved
1 tbs butter
1 tbs garlic seasoning
2 garlic cloves minced
½ cup turkey breakfast sausage, cooked
½ cup of reduced fat shredded mozzarella cheese
½ cup brown rice, cooked
½ red bell pepper, diced
½ green bell pepper, diced
1 big handful of kale, chopped and rinsed
Directions:
Preheat oven to 350
Place halved squash on baking sheet and put butter, garlic seasoning, and garlic evenly over all halves
Bake in oven for 35-40 minutes or until squash has softened a bit
In a big mixing bowl combine: rice, sausage, peppers, kale, and cheese. Mix thoroughly
Scoop out sausage mixture and place in each squash halve.Top with some more cheese if desired
Place back in oven for another 10 minutes and serve!