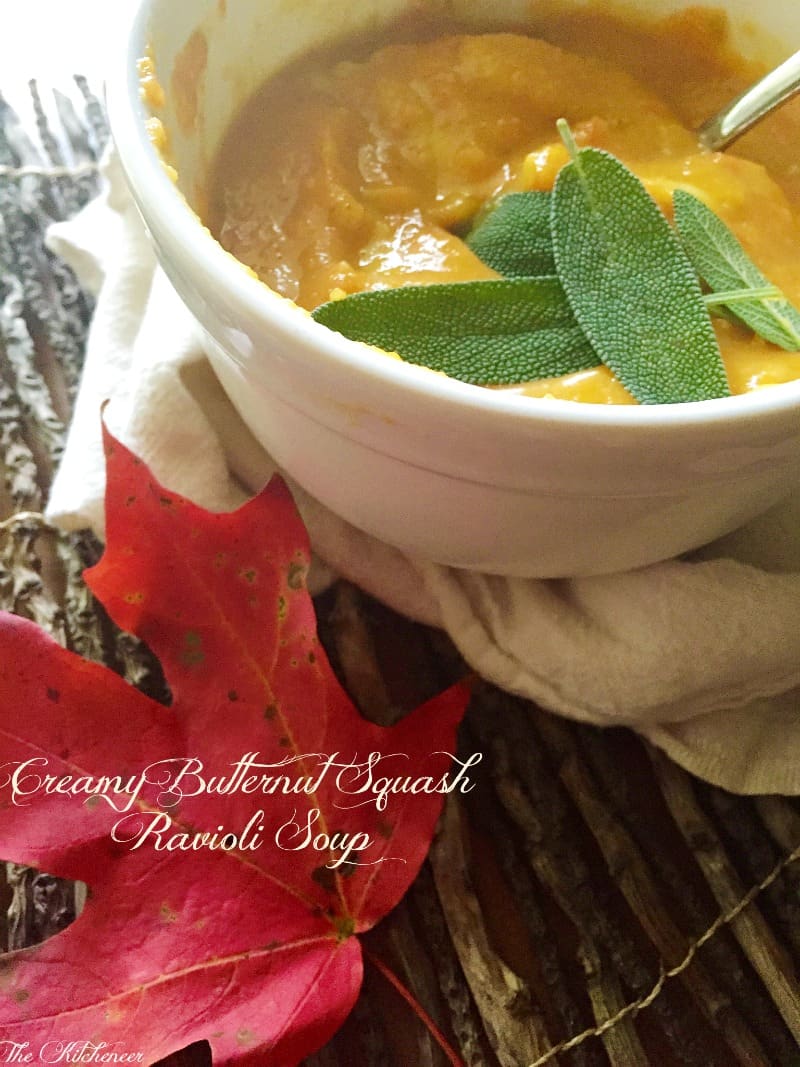 See? I do keep my promises. MORE SQUASH!!! MUST MAKE ALL THE SQUASH!
This soup is SUPER EASY to make.I literally threw the ingredients in my dutch oven and let it simmer.
So, I was at the grocery store a few weeks ago and I spotted some frozen butternut squash ravioli and grabbed it. Call me crazy but I wanted to make butternut squash soup with butternut squash ravioli. Delicious idea if I do say so myself!
Now, I do tend to steer clear of the frozen food aisle only because most of the food is stuffed with preservatives ( except frozen fruits and veggies ( most anyways)). But these raviolis were organic and I could understand all the ingredients in the ingredient list. I was sold.
I went home, roasted up some great squash from our farmer's market and tossed more stuff in my dutch oven. At the last few minutes I threw in the frozen ravioli in the bubbling brew. It was also a chilly evening...perfect for a comforting soup to cozy up with. And also to continue binge watching Gilmore Girls with Max.
You Need:
2 medium sized butternut squash, halved, seeds scooped out
2 tbs unsalted butter
3 cloves of garlic, minced
½ onion, diced
32 oz of reduced sodium chicken broth ( or veggie broth if you prefer)
1 cup of 1% milk
1 medium sized carrot chopped
2 tbs fresh sage leaves, chopped
1 package of frozen butternut squash raviolis
Directions:
Preheat oven to 350
Bake squash for about 30 minutes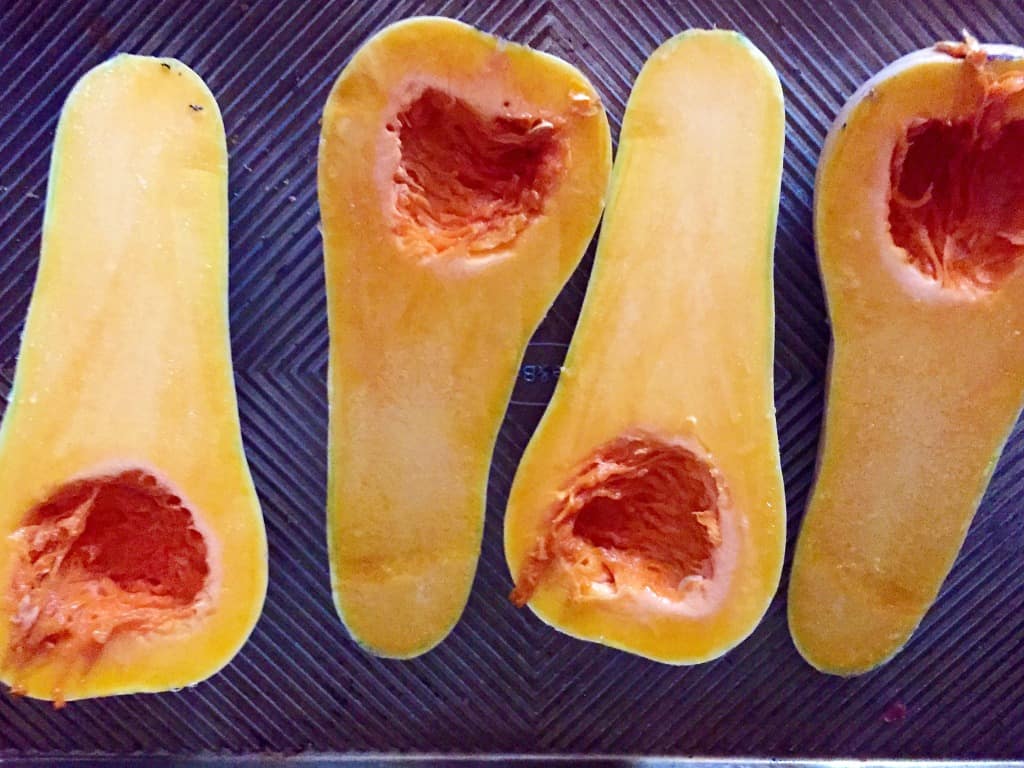 While the squash is baking, heat butter on medium heat in a large dutch oven ( or heavy bottomed sauce pan)
Saute garlic and onion until softened, ( about 6 minutes)
Add carrots and milk ( stir frequently to avoid burning anything on the bottom)
Add chicken broth and bring to a boil ( continue to stir often)
Scoop out squash flesh and add to soup, reduce heat to medium low, and partially cover and let simmer for about 10 minutes
With an immersion blender, blend soup together until smooth ( If you don't have an immersion blender, just blend the soup in batches in a regular blender)
Add sage and ravioli and let ravioli cook for about 5-8 minutes until done.
Serve and slurp!