Cauliflower Mac and Cheese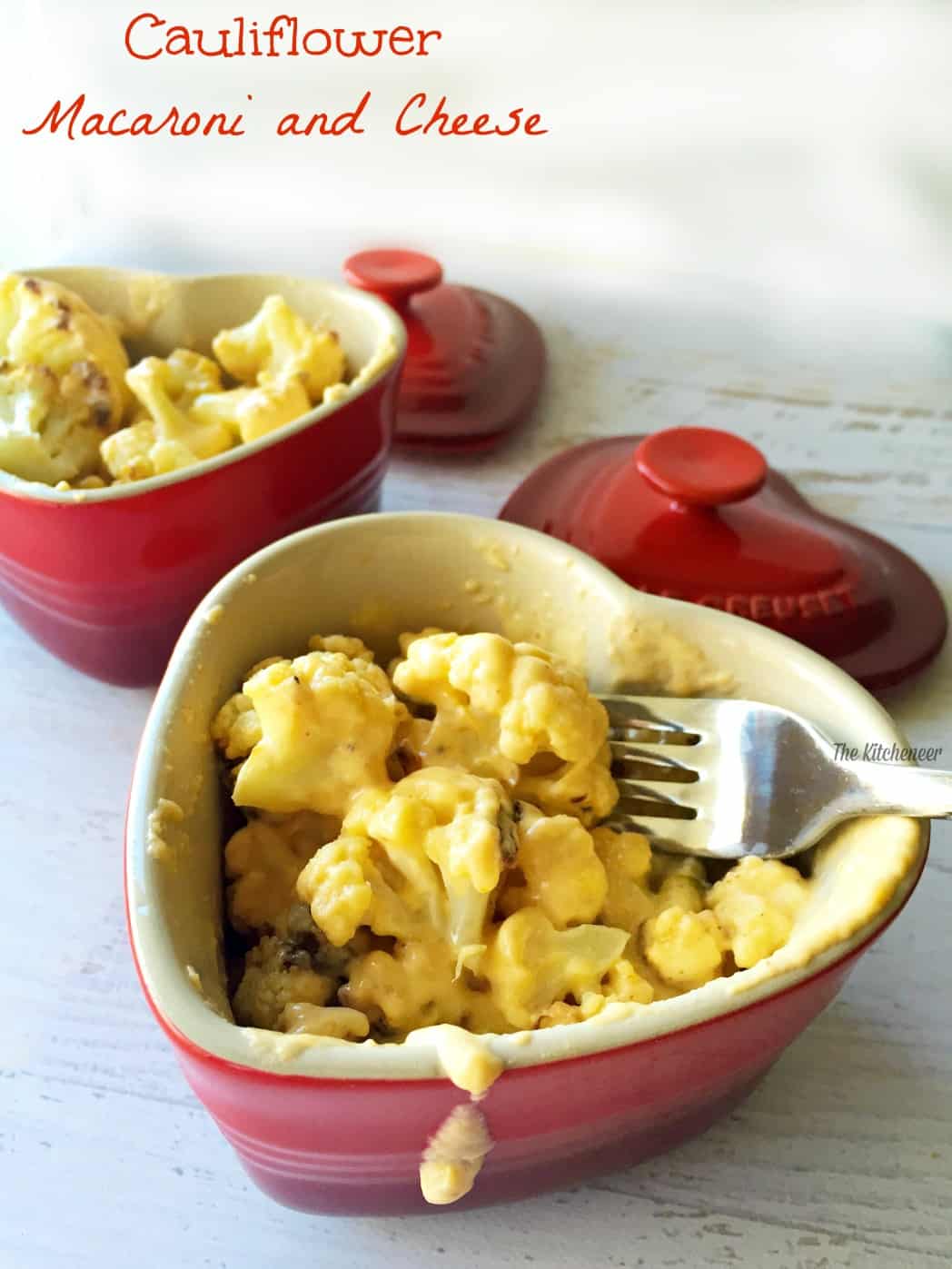 Cauliflower is totally the "it" vegetable this year. And I feel it's about time this awesome vegetable was in the spotlight. It's amazing what you can do with it! I often make pizza crusts from it, creamy sauces, soups, and in some cases as a pasta substitute. Which of course you all know by now, I am all about pasta substitutions! 😉
Cauliflower is packed with fiber, choline aka brain food, vitamin B, anti-inflammatory, and overall a healthy veggie you can feel good about!
And when you treat it as the comfort food that is mac n' cheese, it becomes something much more. No longer will you feel guilty for wanting mac n' cheese. Put down that card board box, make this quick cheese sauce and toss in the roasted cauliflower. And man, you won't miss the box stuff after all this ooey gooey goodness.
I absolutely LOVE cauliflower. However, Jake won't touch the stuff. So, because I love him. I usually make normal mac n' cheese alongside this version for him. I don't mind 😉
And this weekend is all about the love right? And not to get gushy or anything. But I absolutely love love love my husband. Who knew that I would run into him in the cafeteria at our college? That he would make me dinner for our first date while we watched October Sky? That he would become my best friend, soul mate, rock, and my husband? All I know is I am the luckiest girl in the world and can't wait for what the future holds for us. "I'll be 87 you'll be 89. I still look at you like the stars that shine, in the sky, oh my my my.." – Taylor Swift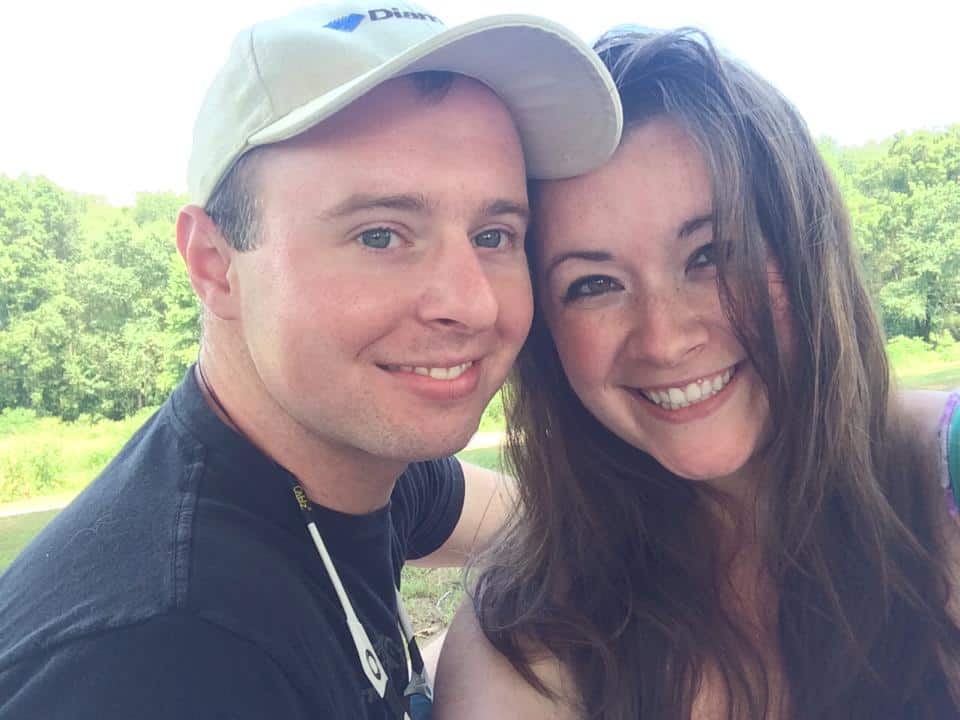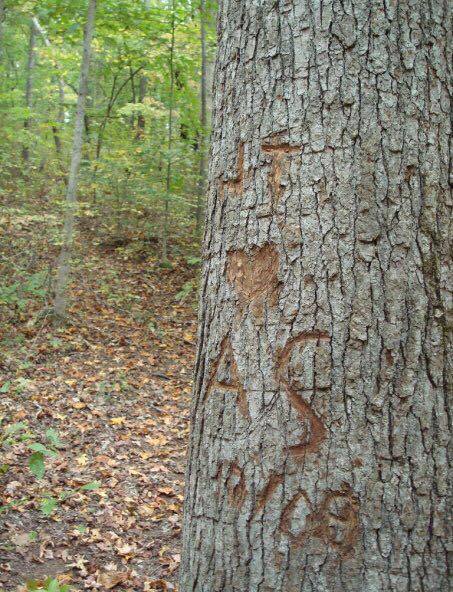 Enough of my cheesiness, let's get to the real deal: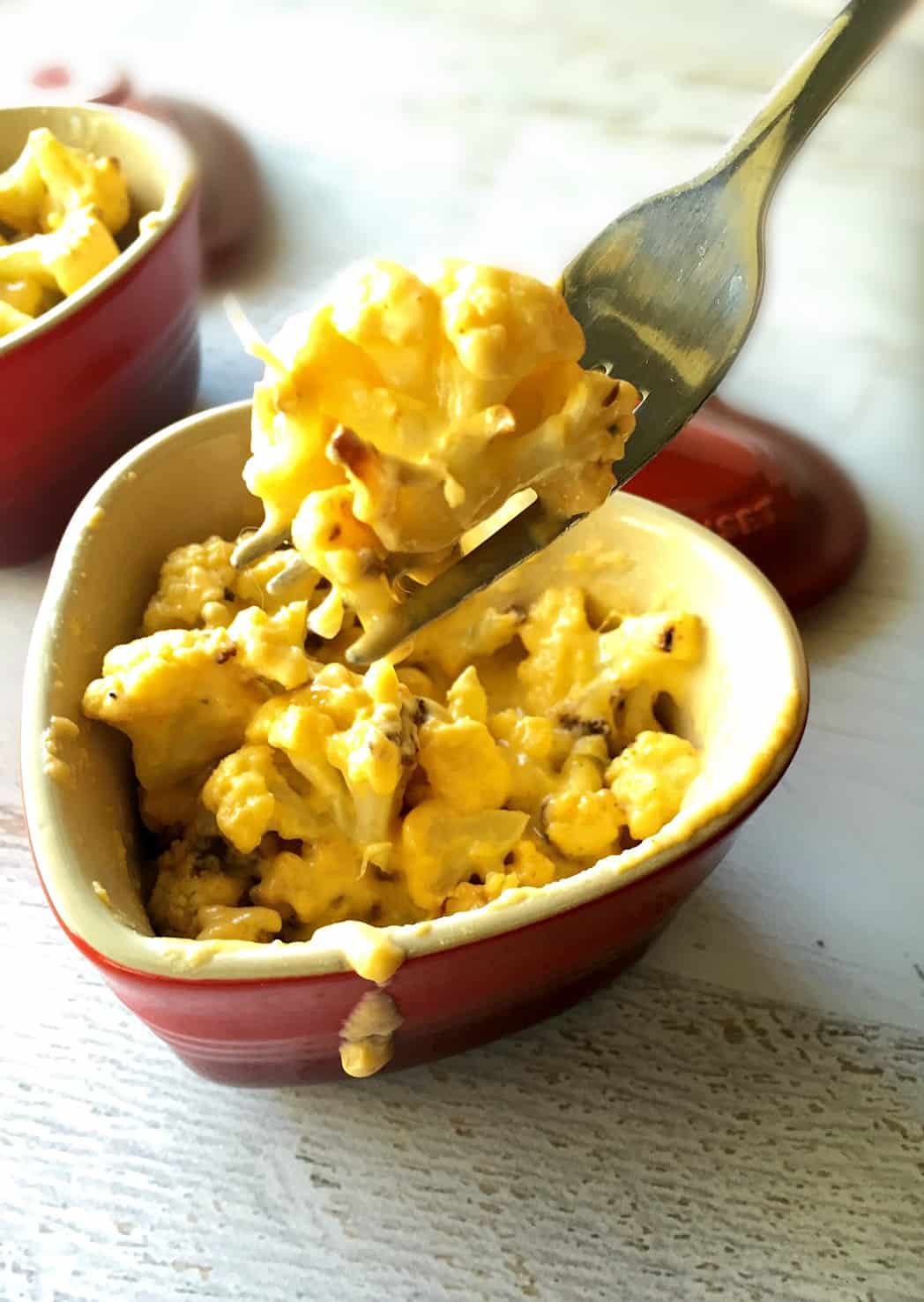 Serves 4: Calories: 230, Fat: 10g, Sodium: 290mg, Carbs: 19g, Fiber: 6g, Protein: 14.5g
You need:
1 head of cauliflower, remove stem and core (keep florets)
2 tbs of unsalted butter, melted
1 ¼ cup fat free half and half or coconut milk
4 garlic cloves, minced
1 tbs unsalted butter, not melted
1 tbs flour
2 cups reduced fat shredded cheddar cheese
½ teaspoon cayenne
Directions:
Preheat oven to 435
Get those florets off that cauliflower!
Toss florets with the butter and roast in the oven in a greased ( cooking spray) baking pan ( or casserole dish) for 15-20 minutes (you can the garlic too, if you want the boost in garlic flavor!)
While the florets bake, make the cheese sauce
In a sauce pan, melt 1 tbs of unsalted butter and swirl to cover the base of the pan
Add the garlic, flour, and cayenne; make sure it absorbs all the buttery goodness!
Pour in the half and half and stir frequently until it thickens (about 5 minutes)
Stir in the cheese until smooth
Take cauliflower out of over, and lower the oven temp. to 350
Pour cheese sauce over top and toss to combine
Bake in oven for another 20 minutes
Enjoy!