If you have been reading here for any given time, you know that I have a consistent breakfast struggle. It's a daily thing for me…the battle of being sick of eggs and the thought if I don't eat the amount of protein I should usually has me taking out the egg carton from the fridge regardless of my feelings.
That's why I try to make them as fun and flavorful as possible. I scramble them with veggies ( I love leftover grilled veggies), I eat them over easy and let the ooey gooey yolk drip everywhere, or my new favorite is the skillet eggs. You can add so many flavors to these! And talk about some yolk porn....WOWZA!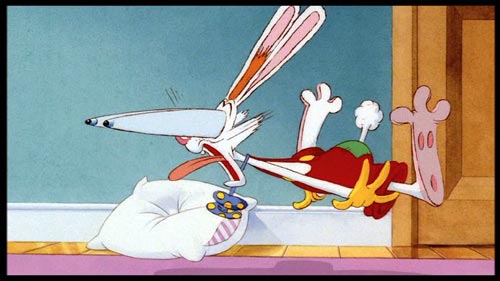 I made this delicious concoction: Spicy Pulled Pork Skillet Eggs. Yes, when I can I like more protein on top of my protein. I mean most people like steak and eggs…why not some smoky pulled pork to liven up your breakfast?
I used Lloyd's pulled pork for this. It's this new variety I haven't seen anywhere else! It's all natural! AND Whole30 friendly…I know I was shocked! I literally stared at the nutritional info for 5 minutes trying to see if it was playing Where's Waldo? With me. But I found no sugar or nitrates in this! YUM!
AND this can be made in 5 minutes!
I also added fresh jalapenos from my garden…because I like spicy. The spicier the better and these flavors did not disappoint!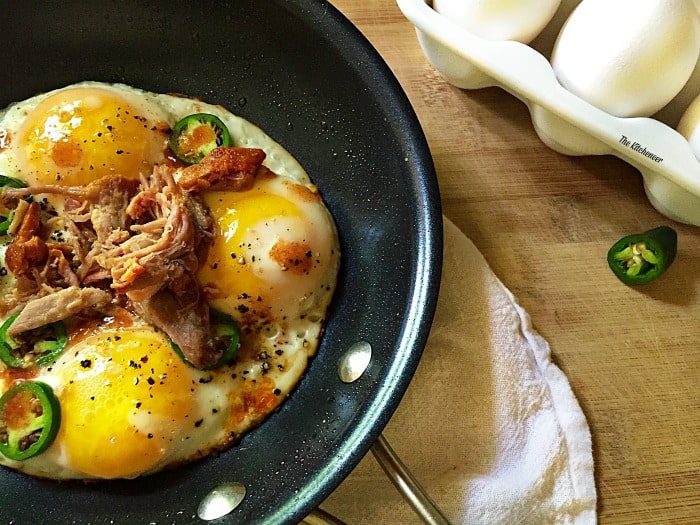 *I am currently a member of the Hormel Foods Extended Blogger Program and 
this post is part of my involvement in the Group. While Hormel Foods provides 
me material and necessary resources to complete various activities, all 
statements and opinions ( as always) in The Kitcheneer are my own
Spicy Pulled Pork Skillet Eggs
Author:
Prep time:
Cook time:
Total time:
This protein packed breakfast is kicked up a notch with some spicy flare of jalapenos and hot sauce! And a lump of pulled pork!
Ingredients
coconut spray
3 eggs
½ jalapeno
3 oz of pulled pork
Flavor God's Everything Seasoning (pinch)
Drizzle of hot sauce
Instructions
In an 8" skillet preheat to medium
Spray with coconut oil and crack eggs in pan
Cook for about 3 minutes then top with jalapenos and pork
Cook until desired doneness ( about 2 minutes more) and serve with a drizzle of hot sauce!
Serving size:
1
Calories:
471
Fat:
25g
Carbohydrates:
6g
Sodium:
850mg
Fiber:
3g
Protein:
40g