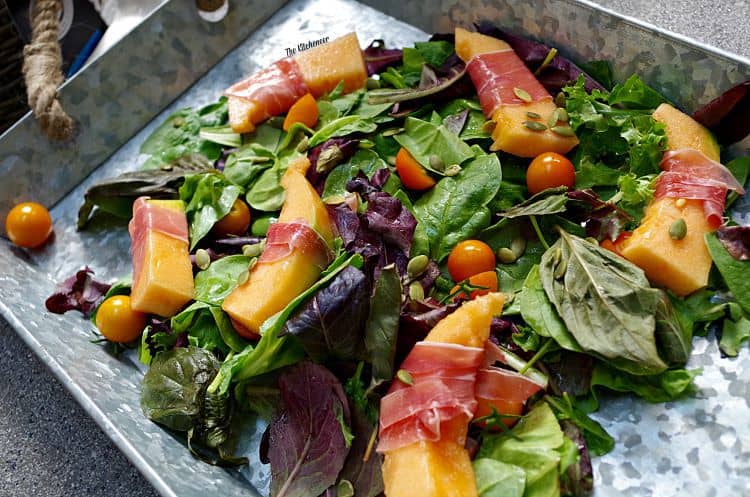 Most people assume that when you eat healthy or are on a "diet" that you probably eat twigs right? I HATE that! Sure, but I feel those with that opinion have a blind fold on.
This week for example, someone commented on my lunch and the lack of cheese or something on it. I told them I don't eat dairy. They gasped! No cheese?! Yup. No cheese. I also told them that I don't eat grain, legumes, or sugar. They wrote me off as being extreme and crazy.
Sure I could eat a bag of cheetos....easily. But I choose to eat healthier because I am happier when I do. And to me my food looks incredible! It is so vibrant and colorful. The food I used to eat seems a bit drab now. I love seeing how many colors I can fit on my plate!
I say, you can keep your bag of skittles. I'll have mine. Do you even rainbow?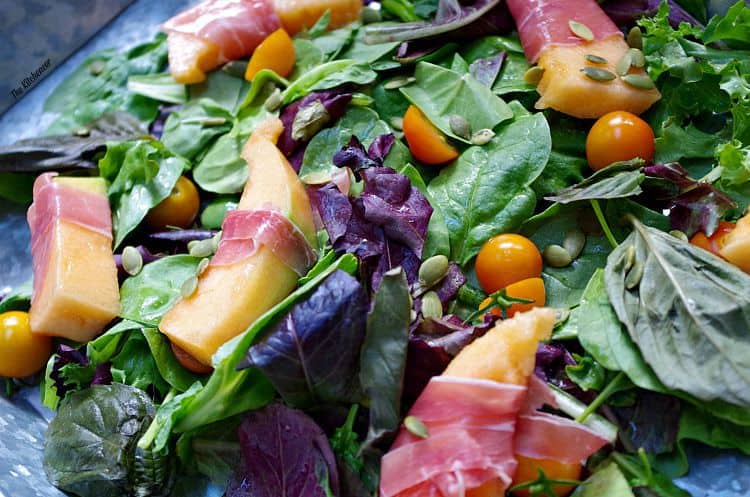 Salads are also a go to thought when you say you want to eat healthier. This is true. Salads are a great and quick way to get all of your macros in one bowl. But salads also get pretty old pretty fast. That's why I mix it up constantly. I try something new in my salads almost weekly.
Prosciutto Wrapped Melon Salad is the perfect way to break out of the salad struggle. Salty prosciutto meets sweet cantaloupe melon and tossed on a field of greens with fresh garden basil and yellow cherry tomatoes and pumpkin seeds! This salad is a summer must and it's SUPER easy to throw together as your meal's side dish!
And in case you have not noticed, ever since going paleo my blog is now paleo unless my partner in crime Jake does a post! And I will tag each one as Whole30 compliant or Paleo friendly.
You Need:
1 package of prosciutto that is Whole30 compliant
½ of a small cantaloupe that has had the flesh scooped out and sliced thinly
1 package of Spring Greens
Small handfull of basil leaves
⅓ cup of raw pumpkin seeds or sunflower seeds
1 cup of halved yellow or red cherry tomatoes
Optional paleo option: Add some grassfed goat cheese on top!
Directions:
After slicing the cantaloupe into desired shape, gently wrap each piece with ½ a slice of prosciutto
In a large bowl, toss greens, tomatoes,seeds, and top with the prosciutto wrapped melon slices
Enjoy with your favorite protein! Might I suggest a roasted chicken? Try my garlic lover's roast chicken!