[This post is made possible by a partnership with Jennieo's Switch the Circle blogger program. The Kitcheneer was provided the materials to create this post! Thank you Jennieo for keeping The Kitcheneer in the kitchen!]
It's time for some turkey talk!
Is anyone as excited as I am for Thanksgiving?! I seriously love this time of year. I just feel like everyone is in a good mood and the best in people shine this time of year.
Jake and I plan on spending Thanksgiving with his Mom and grandparents. They are the sweetest and I love spending the holiday with them. His grandpa has the best stories!
What are your Thanksgiving plans?! Tel me, tell me!
I am planning on bring several dishes this year including my famous chocolate pecan pie (which I won't be able to have due to the Whole30) but I love making it! I am also bring the roasted autumn veggies I made in a previous post. I might even bring my Creamy Pumpkin soup as a starter!
Planning is everything on the big day. Once everything is planned, stress goes away. It's magic.
So let's talk turkey.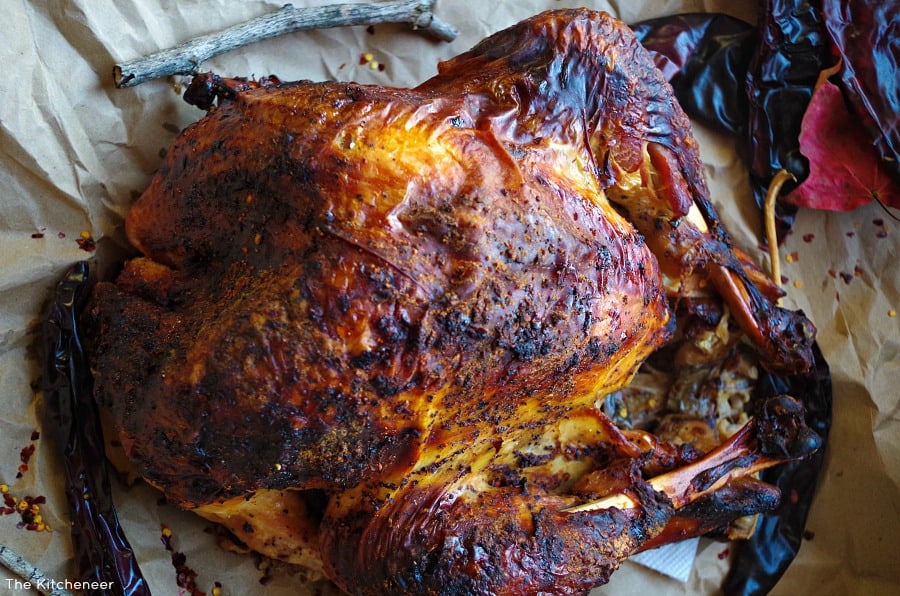 Jennieo made it easy with their Oven Ready Turkey! I mean how much easier it can get than simply taking the turkey out of its exterior bag and punching a few holes in their oven safe bag. This oven safe bag is pretty genius as it keeps the bird hydrated the whole time.
It also has a spicy twist. It's rubbed with Cajun seasoning ALL over. It's pretty incredible. Especially paired with some Cayenne Pepper Butternut Squash Fries!
Take Thanksgiving up a notch and make this Cajun Spiced Roasted Turkey this year!
If you make this recipe, don't forget to tag #thekitcheneer!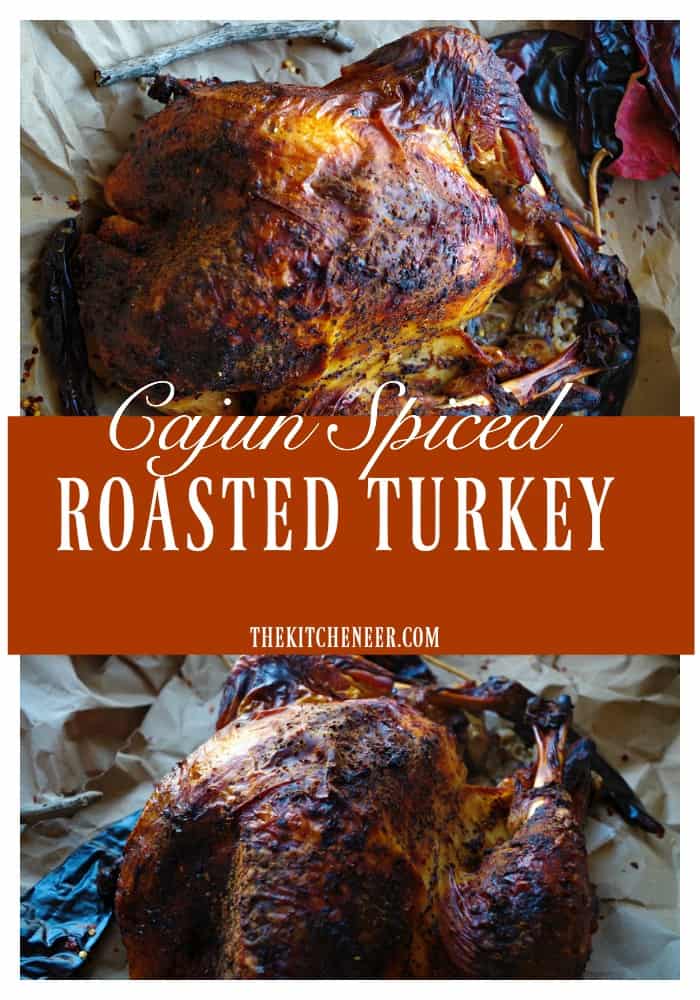 Save
Save
Save