Baby, it's COLD outside!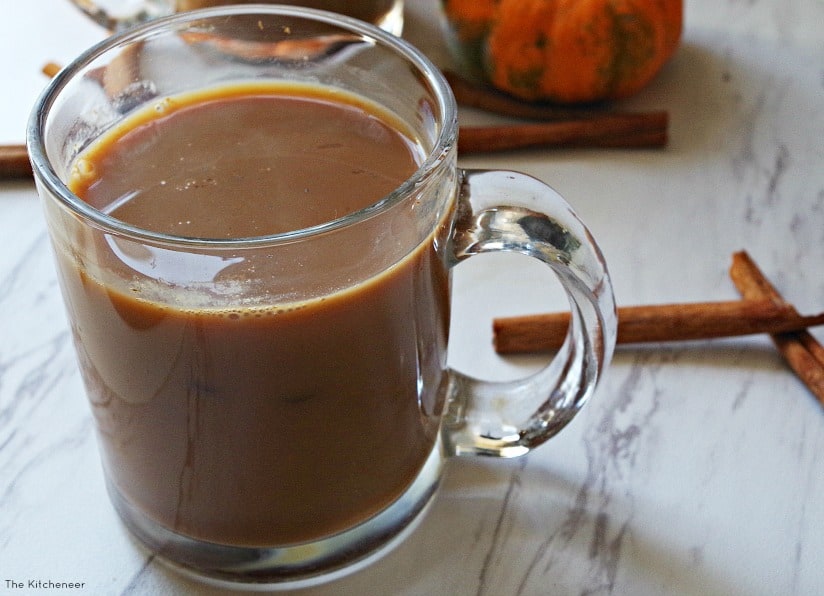 I don't know about you guys, but my running plans went out the door once I saw that the forecast is going to be a high of 45 degrees this weekend. WAY too cold for me to lace up my shoes. Although I did enjoy a great run this past Thursday. As I have mentioned before, working out outside this time of year is my favorite. It gives me a great sense of calm and more energy to push myself because I really want to see what pretty fall colors await me around the bend.
This Whole30 has been pretty seamless so far. I am currently on Day 12 (7th round) and I feel great. And I have noticed with the addition of pure BCAA (Branched Chain Amino Acids) my recovery between workouts is much shorter! I am ALL about getting rid of the soreness!
But, as I was saying, no run for me this weekend instead, I think I will curl up with this Sweet Cinnamon Chai Tea and a good book with a kitty or two.
I adore chai tea and especially chai tea lattes. With the blend of cinnamon, cardamom, star anise, and coconut milk…I actually think it smells like Christmas.
But it's not Christmas yet so I decided this blend NEEDED pumpkin. Yea, still on the pumpkin kick. And just wait, I have a few more coming at ya that you will need to wait for before you make your final Thanksgiving plans!
What's really cool about this is it's all made in your tea kettle. Yup! Just boil water, then add your pumpkin puree, pumpkin spice, allspice, cinnamon, cardamom, star anise, and some dates or sugar for some sweetness then wait for the whistle. Voila! Sweet Cinnamon Pumpkin Chai Tea is yours!
Juts pour through a strainer and add even more cinnamon if you like!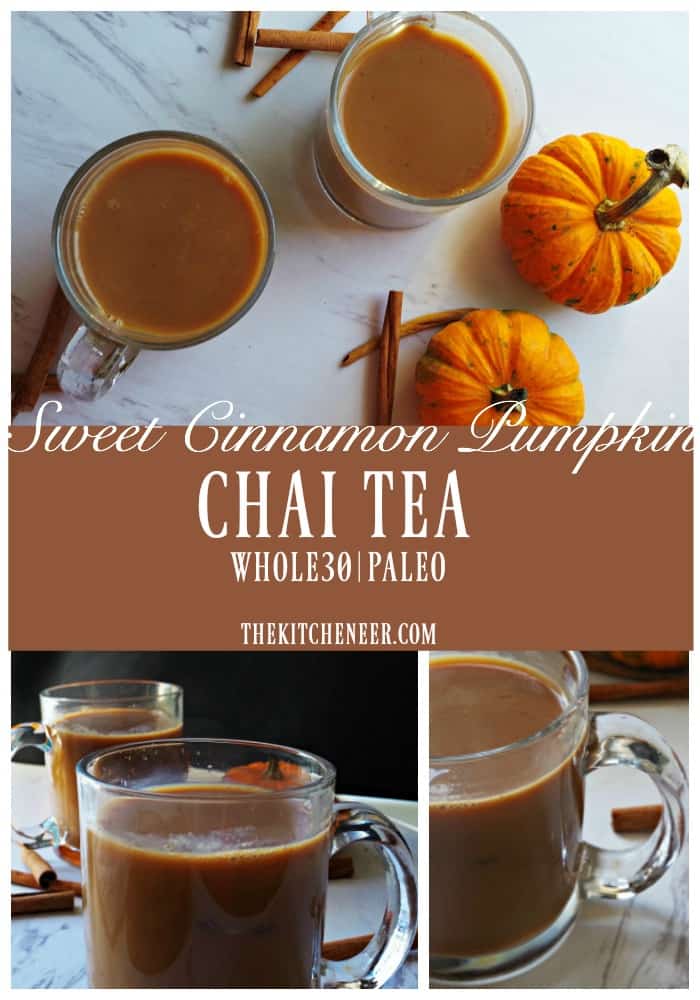 It's just the perfect cup to warm up to this season!
If you make this recipe, don't forget to tag your photo with #thekitcheneer! I love to see your pictures!
Save