I hope all of you are ready to get your SLURRRRPPPP on!
You know why soups are my favorite things to make? It's because soups are REAL LIFE food.
You know, you're exhausted from work, gym, picking up around the house, and just the thought of opening your fridge to pull stuff and throw it in the microwave...
Yea, soups are for those days. Because you toss it in a pot, and let it simmer for like 30 minutes and your done. Dinner is served and everyone is happy.
And with all REAL LIFE recipes this one starts with a solid foundation: leeks, garlic, onion, carrots, and thyme.
Add in ALL THE MUSHROOM goodness with a splash of balsamic vinegar.
Guys, I really didnt get the whole mushroom thing until a few years ago when I tried it at a local restaurant. It was creamy, savory, and actually had a meat-like quality to it. And when it's added to a soup, it turns it into this wonderful velvety concoction that is amazing until the last sluuuurrrrrppppp.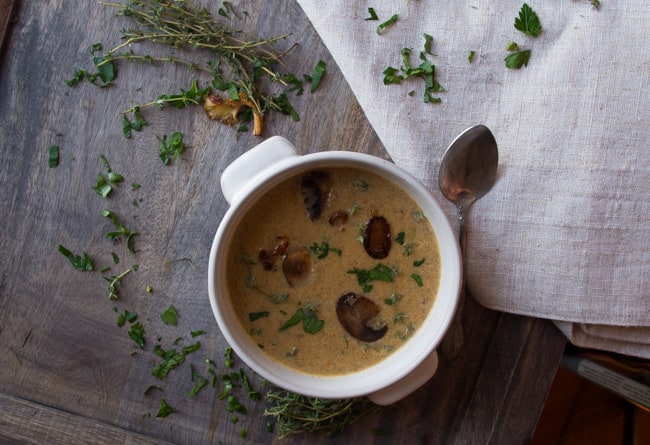 Pour in some vegetable stock, season with salt and pepper, and top it with some coconut milk. SO GOOD.
All of these items are usually in my fridge, so it was done in 30 minutes!
[convertkit form=4955604]
To make this a meal, I love serving this with some roasted chicken!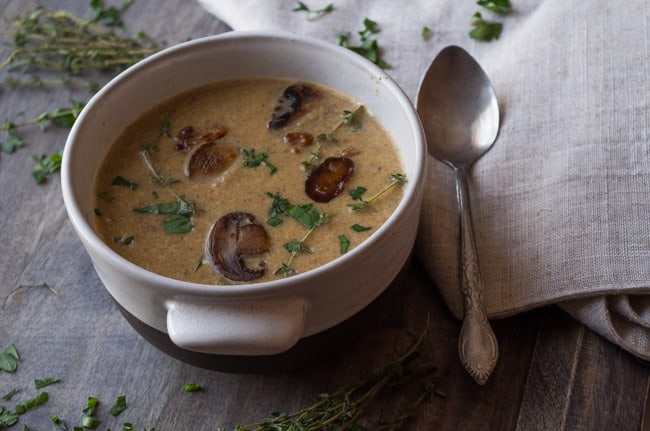 Save