I am in food bowl heaven right about now.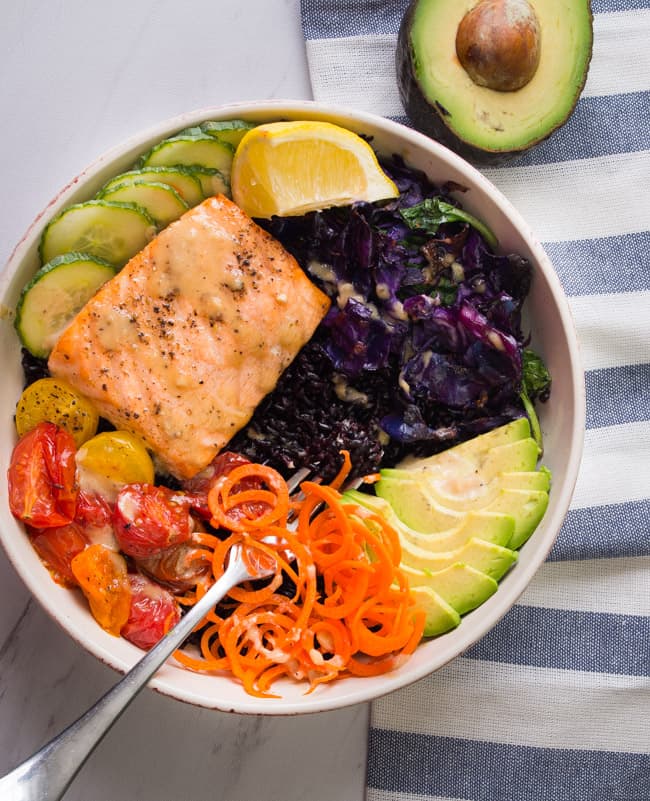 And this easy, crazy delicious AND healthy (of course) bowl I have for you.
I have had a travel bug for a while now and I have black sand beaches on the brain. And tropical places. And since it's like stupid cold-as-balls outside. It's only natural for me to want tropical flavors.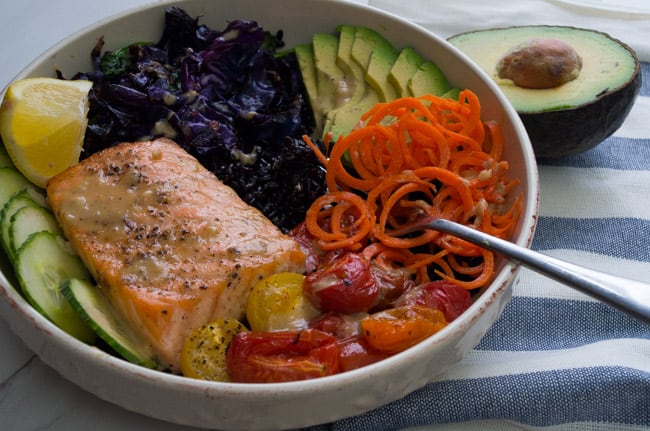 Which gave me the idea for a beachy recipe like this one!
We have
Fresh baked salmon- the surf, which has been simply seasoned with a little lemon juice and olive oil plus some s&p love
Roasted Cherry tomatoes- for that fun beach ball love. And the flavor is SO SO good
Thin cucumber slices-makes me think of spa days
Sautéed purple cabbage and kale- because it's a must!
Spiralized carrots-for some more fun crunch
Black rice- the sand and so much flavor
Sliced avocado-because you can't go wrong with this healthy fat
A ginger tahini sauce to go on top!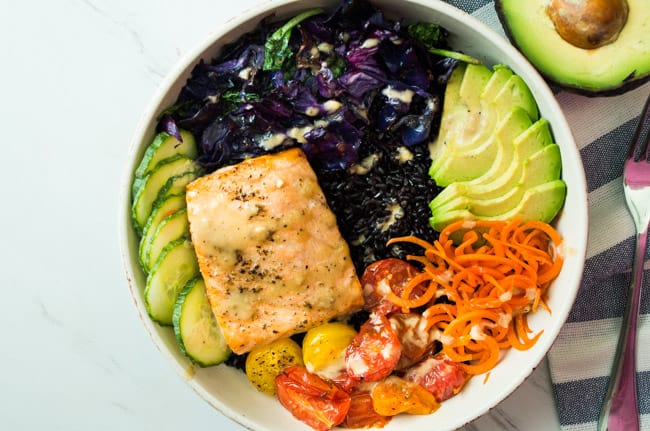 This bowl is PACKED and just the way I like it. I don't know about you, but food that is all together in a bowl like this just tastes better!
And don't even get me started on how STUFFED I was after DEVOURING this bowl. Even Jake, who isn't much of a salmon guy loved it!
Save
Save
Save