It's Day 11 of this Whole30 round. Let's do this!
If you are new to The Kitcheneer, you should know I love recreating my favorite foods to fit my healthy lifestyle. And more often than not it comes out just as flavorful (if not more) than the original!
And if you don't know this about me yet… I LOVE Mexican/Tex-Mex/Taco/ERRRTHING and more often than not, you will find us at our favorite Mexican restaurant every Friday night. Because fajitas =pure joy. And we go there so often that they know how to make it Whole30 friendly for us when we go. BOOM.
Funny story. We actually met our friend who was working there a little over a year ago and she introduced us to our current CrossFit gym! Therefore, we can conclude that Mexican food=gainz. The end.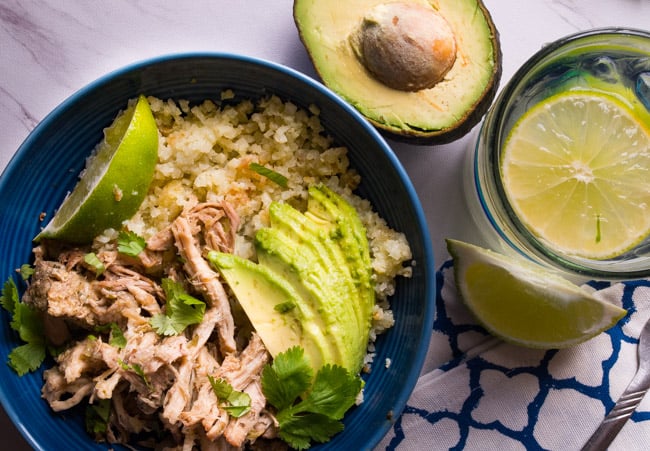 After many rounds of the Whole30, it gets easier and easier to follow. It has become second nature to me to eat this way and I know what's compliant and what's not. I just finished Food Freedom and I can't wait to actually do this reintroduction slowly like I am supposed to. Usually I stick with Whole30 eating most of the time with the occasional treat here and there. But it starts to creep up with the sugar free coffee creamers and too many starches with meals. This is when I do a reset. But this time I really want to declare food freedom and make this a sustainable way of life and I decide when it's worth it to indulge.
So aah, anyways this chili pork verde is what comes in mind when I want some at home Mexican. It's easy and goes straight into the slow cooker or Instant Pot to marinate in the homemade verde sauce. It has all of my favorite flavors: lime juice, tomatillos, red onion, garlic, cumin, cilantro, and tender juicy pork shoulder straight from the butcher.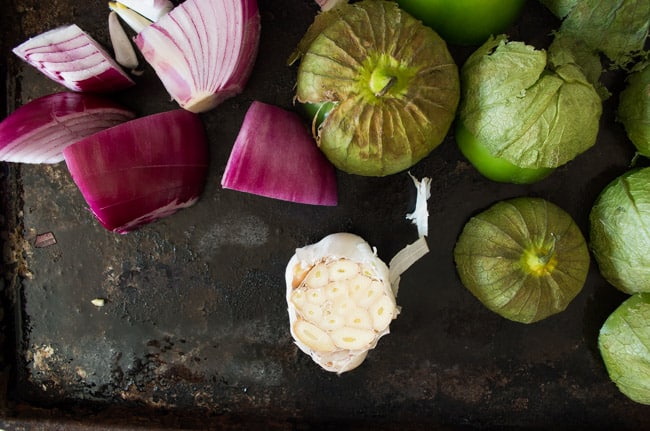 The verde comes together after the veggies have roasted for a bit and all the while you are searing flavorful pork in a skillet. I know it's a "pain in the butt" to brown meat before putting it in the slow cooker. But hear me out: it DOES NOT TASTE THE SAME without it. It adds so much flavor and I HIGHLY recommend it. But if you REALLY don't want to, you can skip this step and simply add the pork to the slow cooker.
Pour the verde over the pork and let it cook low and slow all day while you go to work. And dinner is all ready for you when you get home!
Serve over cauliflower rice and a side of avocado!
Save
Save
Save
Save