This sweet and spicy yet quick and easy + WHOLE30 compliant dinner is DONE in 30 minutes!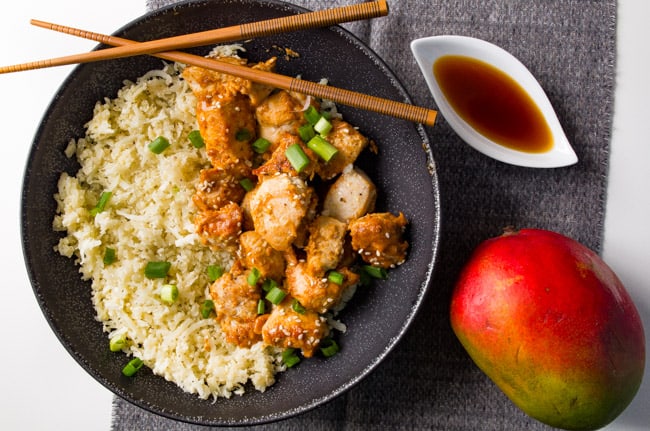 Bring on the fast Whole30 eats!
I don't know about you, but I am one of those whose stomach doesn't "turn on" until after lunch. Like, I pretty much force breakfast in (because it's good for me and stuff).
But in the afternoon I am pretty hungry, then after the gym, IM STARVING. Like super hangry. And the thought of making something just hurts my own feelings.
Luckily, I make recipes that can be whipped up in like a flash. Like seriously.
That's where this dish came around.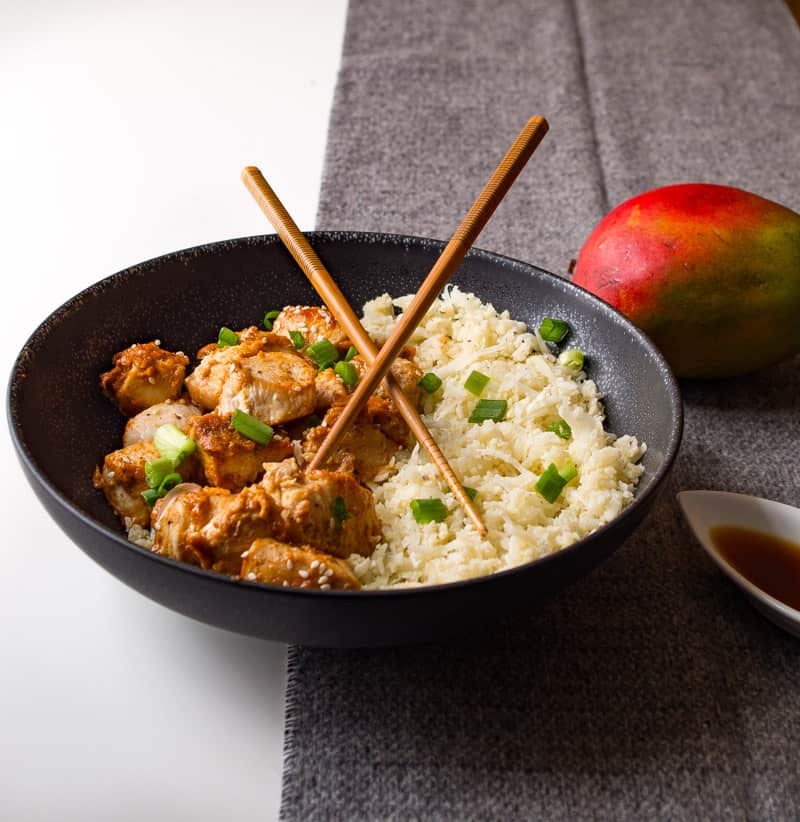 I came home from the gym and wanted something with an Asian influence. I saw what I had on hand and threw chicken in the pan and added mango to the sticky sauce. I usually use an orange. But I had mangos instead.
It's sticky, salty, with a touch of sweet. It's packed with protein to keep you full. It's also paleo and comes together in about 20 minutes!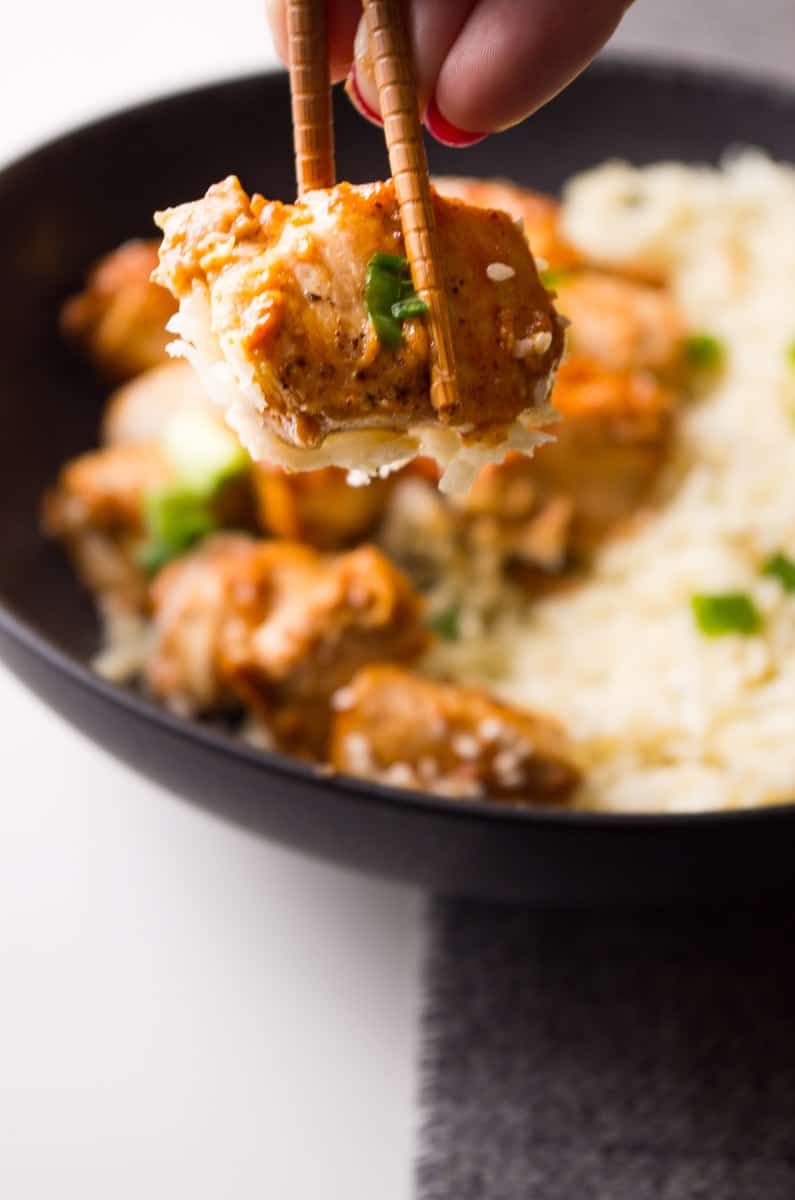 My kind of meal!
So let's talk about it!
First up we take some diced chicken breasts to a hot skillet to cook in some oil and seasoned with salt and pepper.
Next, we make the sauce. And guys, this sauce is SO GOOD. Lick the bowl good! It has mango, almond butter, coconut vinegar, coconut amminos,turmeric, ginger,crushed red pepper, and some s &p!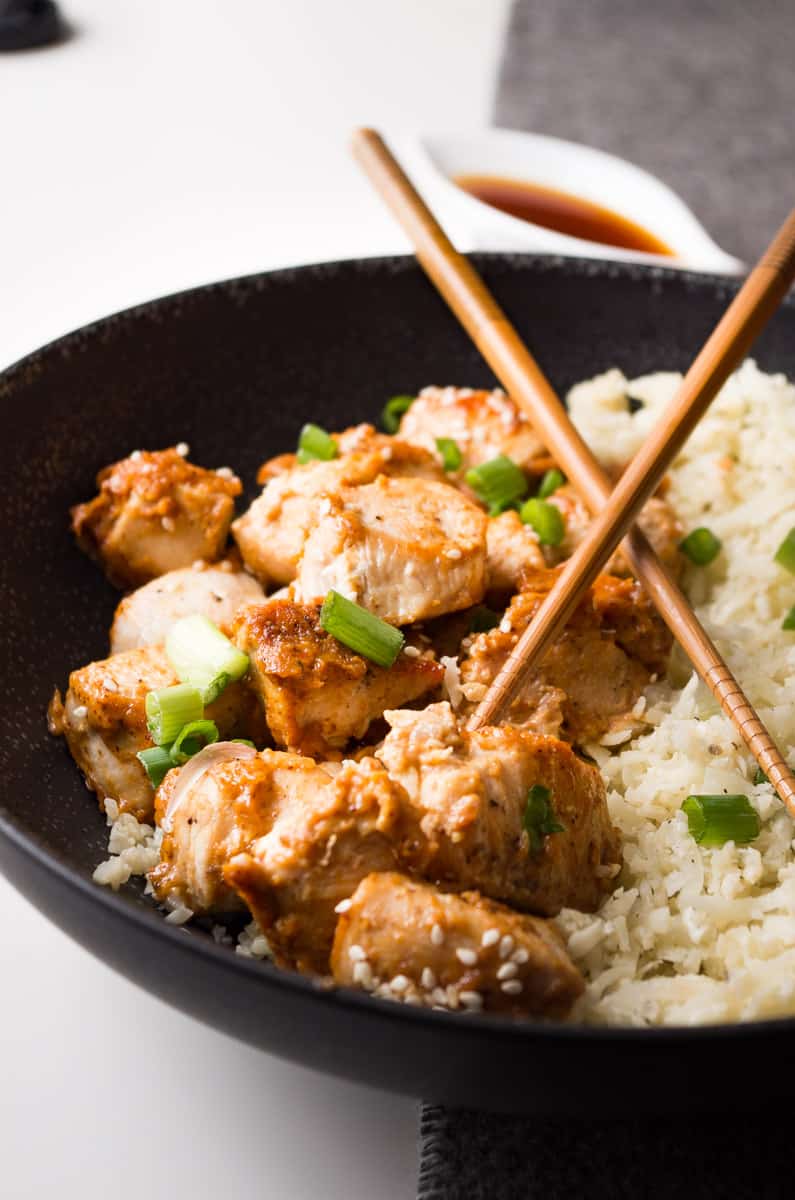 All of the sauce ingredients get simmered together in a pot and the flavors meld together. Then into the blender it goes!
It all comes together in the skillet and served over cauliflower rice and some steamed broccoli on the side!
And now you have some healthy take out fake out to chow down on!
Save
Save
Save
Save
Save