Today, we are eating in color!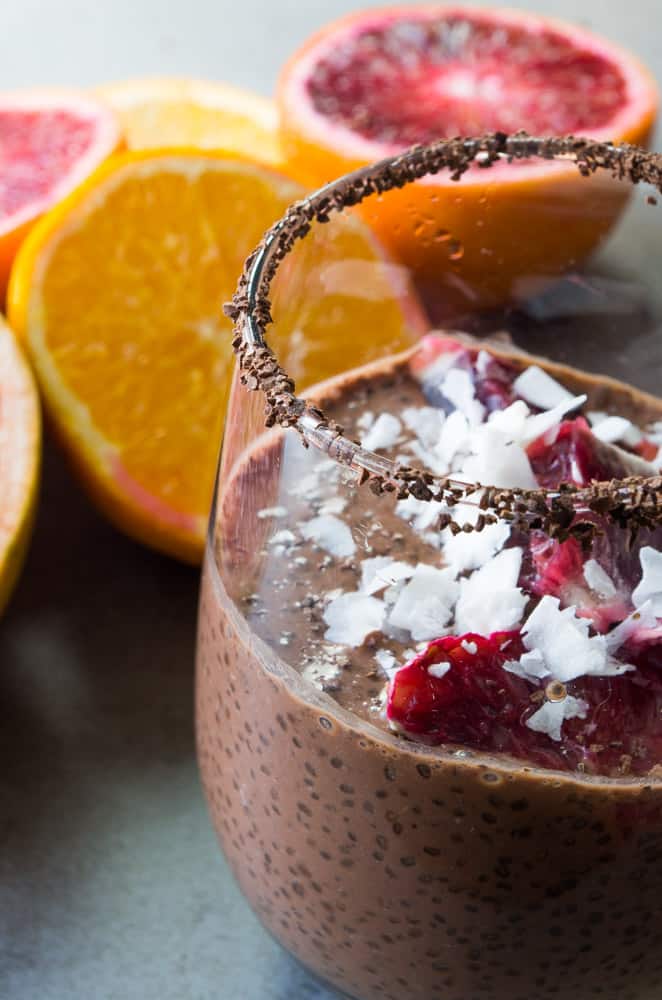 And I am SO loving all of the winter citrus. I mean, I simply cannot help it when we pass by the citrus stand at the grocery store. I usually grab more.
With the weather being so dreary (or if you live in Virginia it's summer one day and snowing the next), I am just drawn to these beautiful shades of orange, yellow, and red.

I love adding some citrus to most of my dishes. It really brightens the flavors and enhances the main ingredient.
But when you add orange to chocolate. You really are stepping into the wild side. The juicy orange blends so perfectly with the dark smooth chocolate that you forget that you are not eating candy and that you are actually eating a healthy snack packed with vitamin C and antioxidants!
Today I feel we could all use some healthy comfort this morning.
Which brings me to these make ahead citrus infused chocolate/cacao chia puddings. With a dash of heat for fun.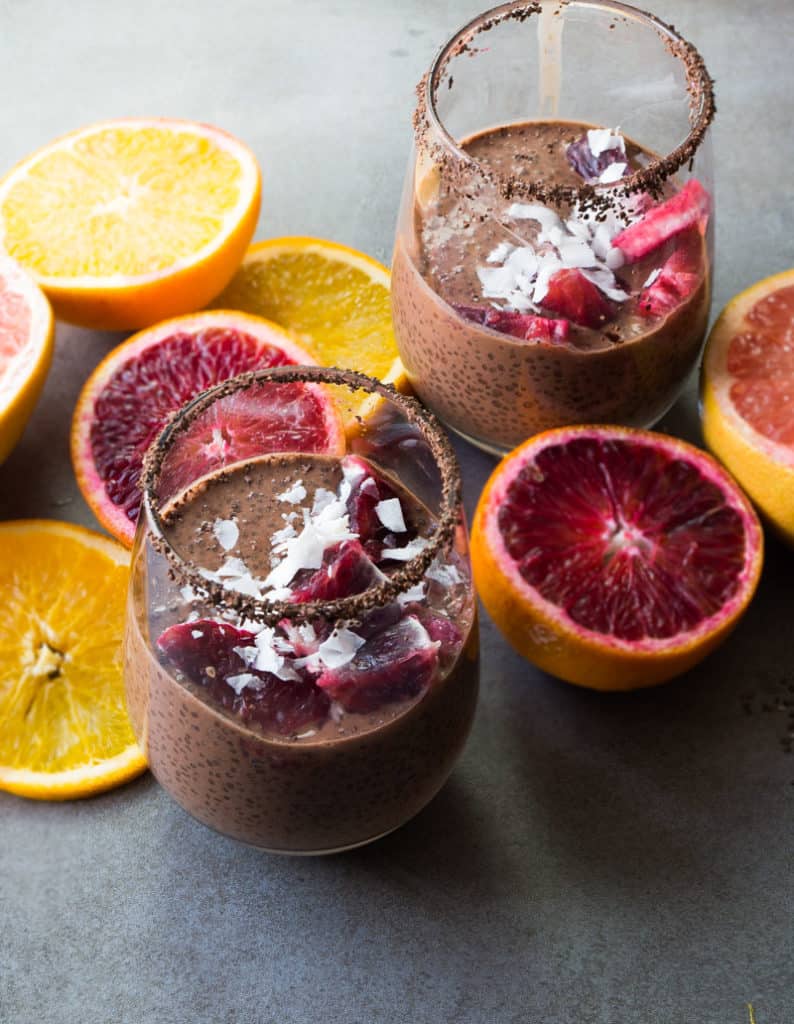 Now, most mornings I pretty much eat the same breakfast over and over. Annnnndddd that's pretty boring. In fact, I get egg sick by Wednesday and by Friday I gag at the thought of eating another egg.
We are finally done with this Whole30 round and honestly…I am not craving much. I just wanted to incorporate some of my favorite breakfasts back into my diet. Which includes make ahead chia puddings and the occasional overnight oats.
The only non-compliant ingredient I used here was honey.
And you can really do whatever you like with this chia pudding. Use berries instead or add some pumpkin seeds... actually, I'm going to try that one tomorrow!
But seriously, you NEED to be using up that winter citrus before it's gone! Those blood oranges though…SWOON.
Grab a spoon people!
Save