Because every morning needs coffee.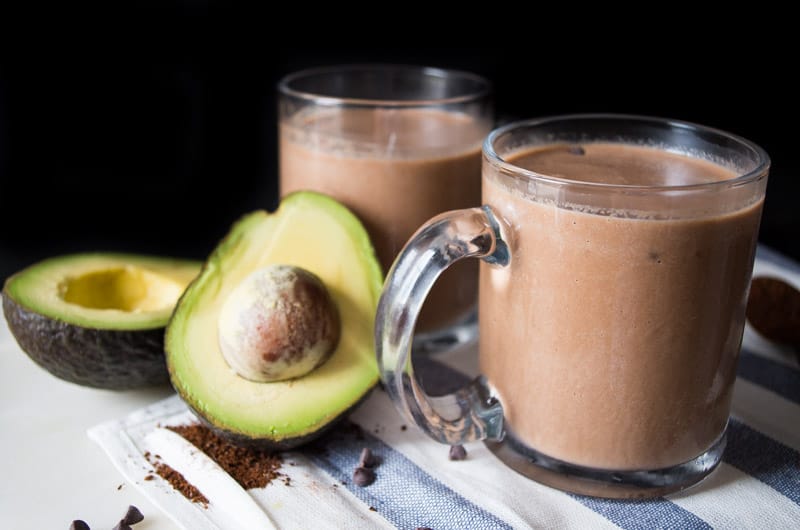 And I take it in ALL forms. Any way I can have it, or else I am unapproachable. Which helps me avoid most conversations in the AM (because introvert).
And I am a coffee addict. I even love using coffee in savory dishes too! But somedays you need a treat.
And in all reality this is a healthy treat. But it certainly doesn't taste like it!
That's why I am SO SO excited to be sharing with you this Iced Avocado Mocha with you this morning!
Yes, you heard me right. I just added everyone's favorite (avocado) and combined with my other two favorite things: chocolate and coffee. WHAT?!
Now before you click away and think, "Amanda's lost her mind". Which is actually a regular thought that occurs in my brain on a daily basis. -> Insane person.
Let's walk through this truly delectable beverage.
Think super creamy chocolate iced deliciousness with a hit of caffeine.
The avocado and coffee are truly the stars of the show here.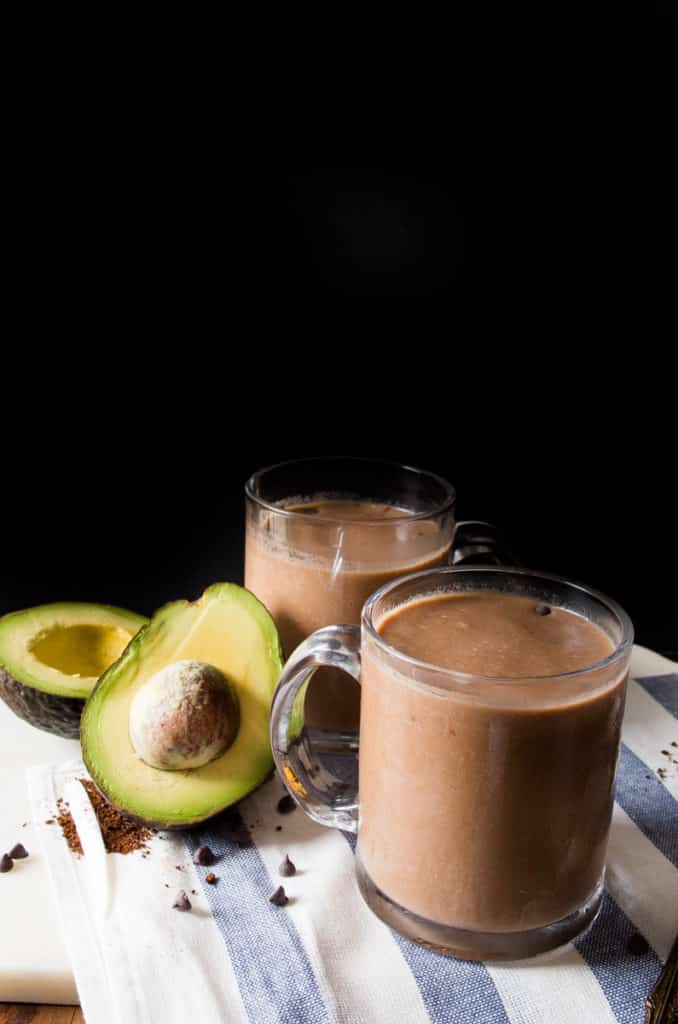 I mean I have had avocados in smoothies before and I have seen in the Pinterest world avocado brownies, but where was the whoa factor???
Coffee is the whoa factor.
And I happened to use our new Nespresso machine and these cute little Gourmesso pods to bring the WHOA factor.
[I was given the opportunity to test out Gourmesso coffee pods and it is the main ingredient used for this recipe. Thank you Gourmesso for keeping The Kitcheneer in the kitchen!]
Like, I am not much of a black coffee drinker, but these pods were incredibly smooth and I only have been adding a little coconut milk to mine or my other personal favorite Nutpods for all you Whole30-ers out there.
While this recipe isn't Whole30 friendly, it is paleo and dairy free!
I also love using dates whenever I can so, HELLO nature's sweetener!
Seriously, you NEED to make this happen. I gave Jake a cup of this and he literally wouldn't give it back for me to try it. He just kept walking away…the stinker.
And if your are in need of another source for recipes in abundance of coffee. I HIGHLY suggest you visit Taralynn over at Simply Taralynn. She's one of my favorite bloggers and more often than not you will find her posing with pictures of her lattes.
And it HAS to be enjoyed outside in the new spring grass!
Save