Summer is almost upon us.
Which means it's beach season and we are all trying to eat as healthy as possible to look good in our bathing suits! Which means all the green and good for you smoothies!
Bathing suits have always been a "no-zone" until last year. Usually as a kid I would wear shorts over my one piece because i was so uncomfortable being seen in my bathing suit. It was hot, awkward, and sort of embarrassing for me. And since discovering how to feed my body the right way and exercising I now am adoring those retro bikinis that Modcloth sells and cute maxi skirts with a cute crop tankini top. It is so freeing to finally be free from the fears of summer.
That's why with all the training I have been doing for the half marathon, I know my body NEEDS the extra carbs and fruits to refuel after a long run. Even knowing this smoothie will be my reward when I am done pounding the pavement makes me run home faster!That's when my Blendtec and I usually have a date after a run and I blend lots of berries and greens together to make something quick.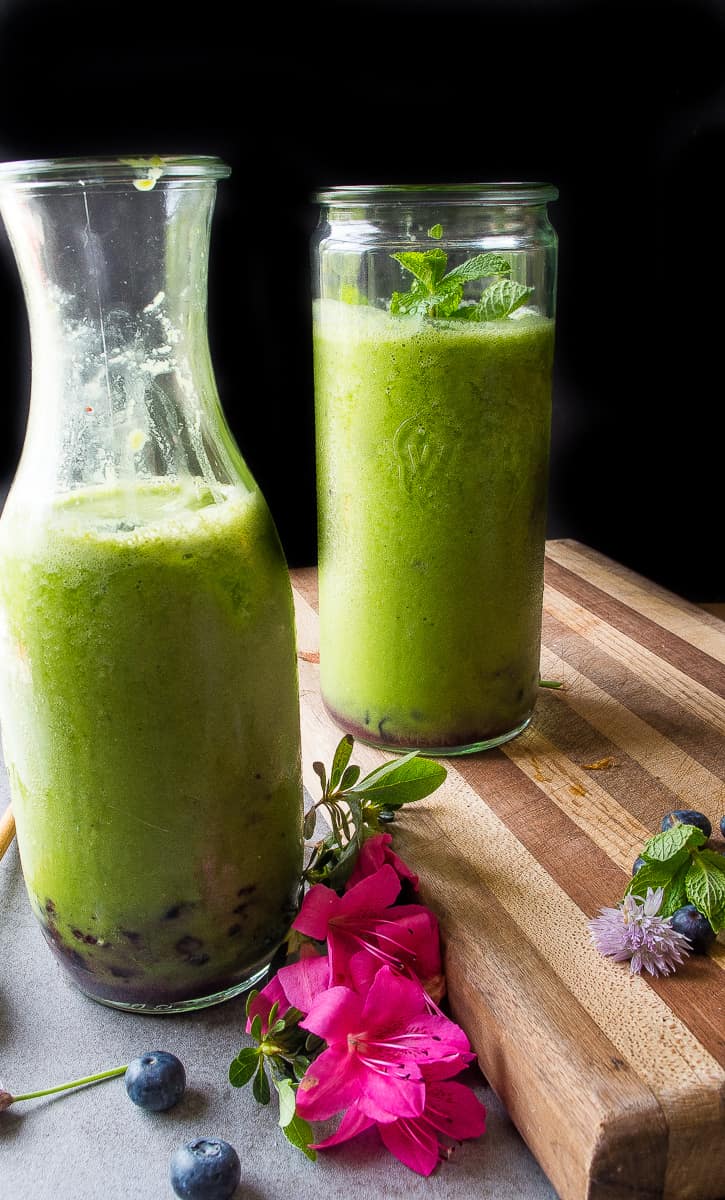 Summer is calling my name especially with our vacation coming up during 4th of July week. We are keeping it low key this year because we are buying a house soon so there will be lots of day trips, coffee dates, and possibly a Busch Gardens day (my favorite!).
And if you are in need of a healthy pick me up then this blueberry turmeric bombshell smoothie is for you!
This smoothie is super fun to make and I am loving all the colors!
With all the bright colors and flavors, I didn't even notice the taste of the 2 cups of spinach I shoved in the blender. Along with the spinach, i threw in frozen mango chunks, frozen peach slices, coconut milk milk, and with the sweetness of the blueberries it covers up any trace of the spicy/savory turmeric superfood.
I love throwing turmeric into anything that I think it can go in. Typically I will toss a pinch into any poultry or seafood marinade or (like cayenne pepper) I will throw into a smoothie to give it an extra healthy boost.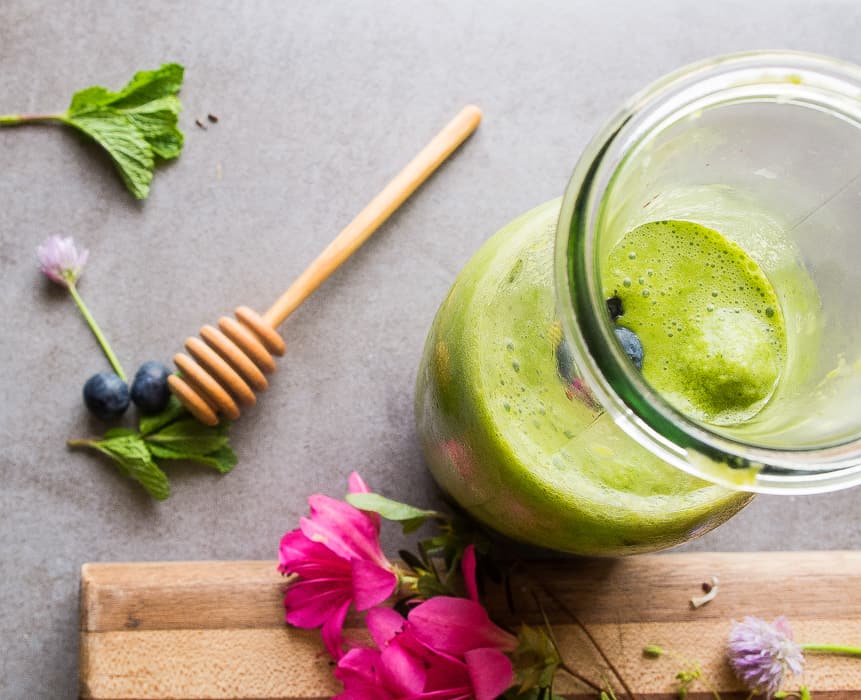 Oh! And I also tossed in a couple mint leaves from the garden because it gives this smoothie a fresh green taste. Annnnd then it's muddling the bluebs, whirl time in the blender, and done!
Make extra batches (as shown in pictures) and serve this Mother's Day for a healthy brunch drink!
What are your summer plans???
Save
Save
Save