Hey ya'll and happy Labor Day!!! Let's kick off this month with a recipe with fall feelings.
This Fall Harvest Cauliflower Rice Bowl is pretty much my favorite kind of food.
I am currently working on a few new recipes (mainly Whole30) to step up my A game for this fall season. I mean, who else is so so excited that fall is here?!
Ok, ok. So it isn't exactly fall yet, it's only a couple of weeks away and that close enough for me!
Summer is fine and all and basically my birthday is the only exciting part (June!). But after a beach trip, a roller coaster ride, and a couple of cruises on the boat and I am ready for fall.
I love everything about this season. The sweaters, leggings, and boots combo. The pumpkin EVERYTHING. Bonfires with friends sipping on hot cocoa. And lots and lots of cozy comfort foods coming from yours truly.
I have a pretty crazy schedule of getting Jake out the door with breakfast AND lunch in tow before 4:30 AM. I myself am off to the gym at 5:30 AM then straight to work. Most days my food does NOT look pretty. I love making photos pretty for you guys :*. It's my way of getting the creative juices flowing and it's sort of my "ME" time. Choosing backgrounds, props, and little touches that make the dish pop is my favorite.
But anywho, busy days equals nothing elaborate or time consuming for dinner! That's why this Fall harvest bowl filled with my cold leftover cauliflower rice I prepped on Sunday topped with a few pantry items, a few shreds of chicken from a rotisserie that I picked up on the way home, and a little roasted butternut squash that I popped in the oven while I showered after the long day.
The above scenario is about as real as it gets for us. But I like to make quick meals that has all of your macros in it and this one is also Whole30 compliant. It was actually an accident that it was Whole30/Paleo. I guess it just comes naturally after 8 rounds of the Whole30 ;).
So let's get down to bowl talk.
This bowl as I mentioned above, is an amplified version of what I would throw together on a crazy weeknight. And it includes alllllll of my favorite fall flavors. And I am sort of in love with it times infinity. [Insert allllll the heart face emojis]
But before I dive into what's inside the bowl, lets discuss this amazing dressing/sauce concoction I created for this very occasion. A creamy pumpkin vinaigrette. It truly is amazing and I have been dying to share it with you for weeks now! It's savory with a touch of pumpkin sweetness that ties all of the veggies and chicken together. I blended some pumpkin puree with some apple cider vinegar, mustard, cinnamon, and a few dates to bring out more sweetness to this dressing.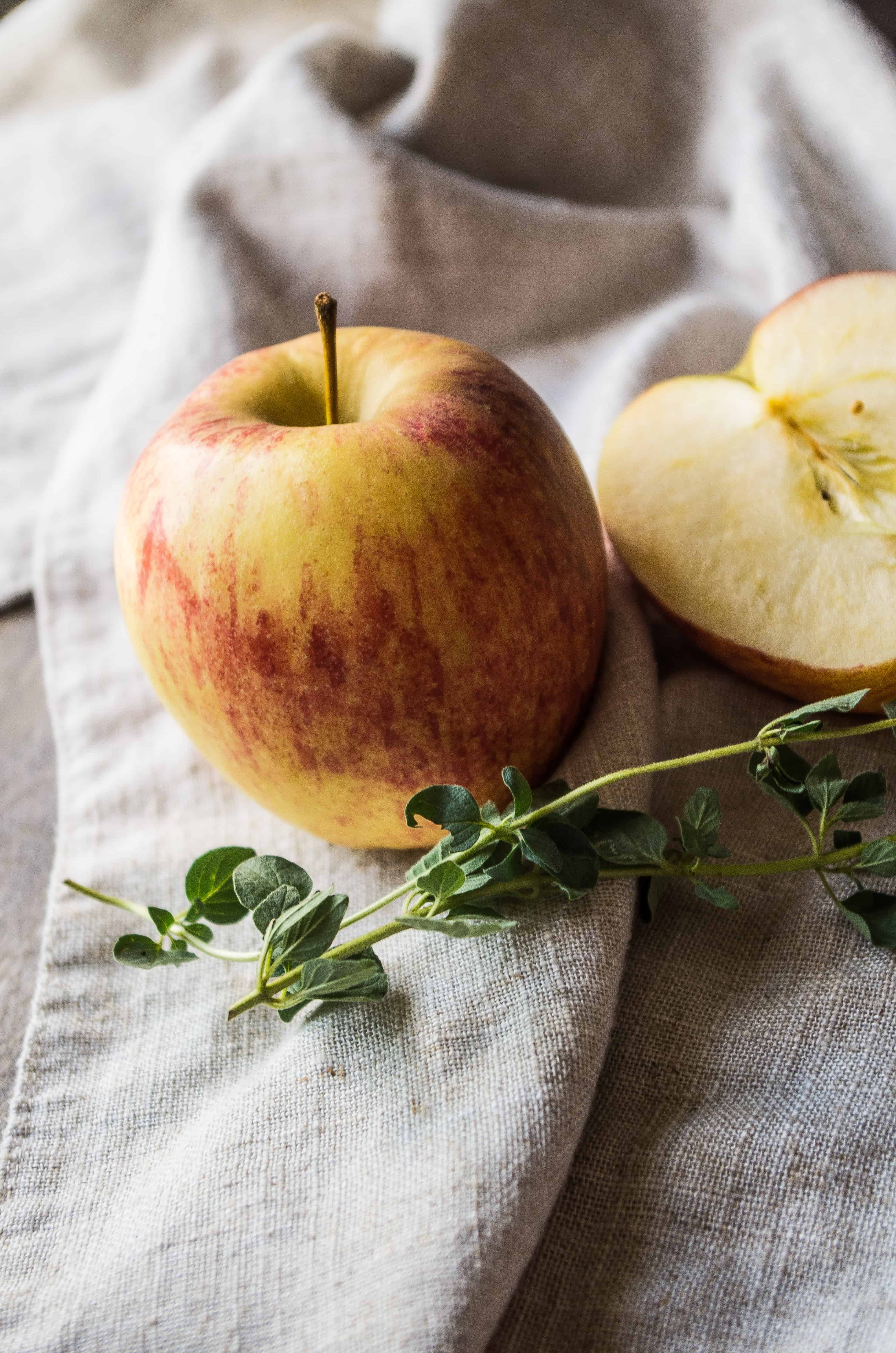 The rest of the bowl consists of:
.....a base of cauliflower rice
......shreds of rotisserie chicken for protein
...... cubes of roasted butternut squash
..... mixed dark greens
...... diced honey crisp apples
......pomegranate arils
...... and a sprinkling of pepita seeds and pecans for garnish
This bowl comes together like lickety split! And comes even quicker if you prepare the cauliflower rice in advance!
Welcome to your new fall recipe obsession!