Let's kick off this first full weekend in September right!
Do you ever feel like being productive over the weekend? Like that spring cleaning itch? Where you just want to organize, clean, and reset something?
Whether that be your closet, car, or diet sometimes getting down and dirty for a few hours each week is good for the soul.
I have mentioned it many many times here on The Kitcheneer that meal prepping is the best thing you can do for yourself.
But it takes so much worrrrkkkkkkk -in the most whiny voice possible
Yes. Meal prepping does take some work. And my first experience at it took about 4 hours on a Sunday.
But with practice comes efficiency. And now it takes me less than 2 hours to meal prep on the weekend.
This is why you should meal prep:
Meal prepping for your week allows you to take the guess work out of what to make for your work lunches each day.
It provides you the comfort of knowing exactly what is going into your body.
It saves sooooo much time during the week that you could be tackling other projects ooooorrrrr catching up on your latest show on Netflix.
But if you have ever done a Whole30 or any kind of lifestyle change geared toward improving your nutrition, you know by now how much meal prepping for the week is a life saver. Without it you would be lost. Done for. And there's a more likely chance of you throwing in the towel mid-week and picking up fast food for lunch instead.
So today I bring you my way to help you with your meal prep. Whether you are a scholarly veteran who has this down to a science or a newbie just scouring the internet for some help. Don't worry I got you either way ;).
So here's the plan on this meal prep plan and one you can use as a template to build your own in the future.
Plan ahead and know what you are going to make ahead of time
Set a few hours once a week aside to dedicate to meal prepping
Get all groceries needed!
Chop all vegetables/fruit when you come home from grocery store per recipe instructions. (this way it's ready to throw in the pan)
And for this plan we are using some of my favorite Whole30 meals that I recreated to shoot for this post (and killed two birds with one stone making meals for myself for the week!) Winning!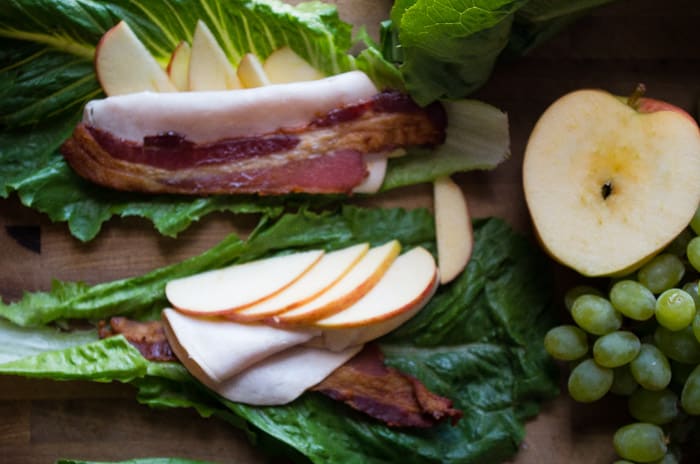 Lunch MTW Meal # 1 Turkey Apple Clup Lettuce Wraps and Carrot Sticks with Almond Butter for dipping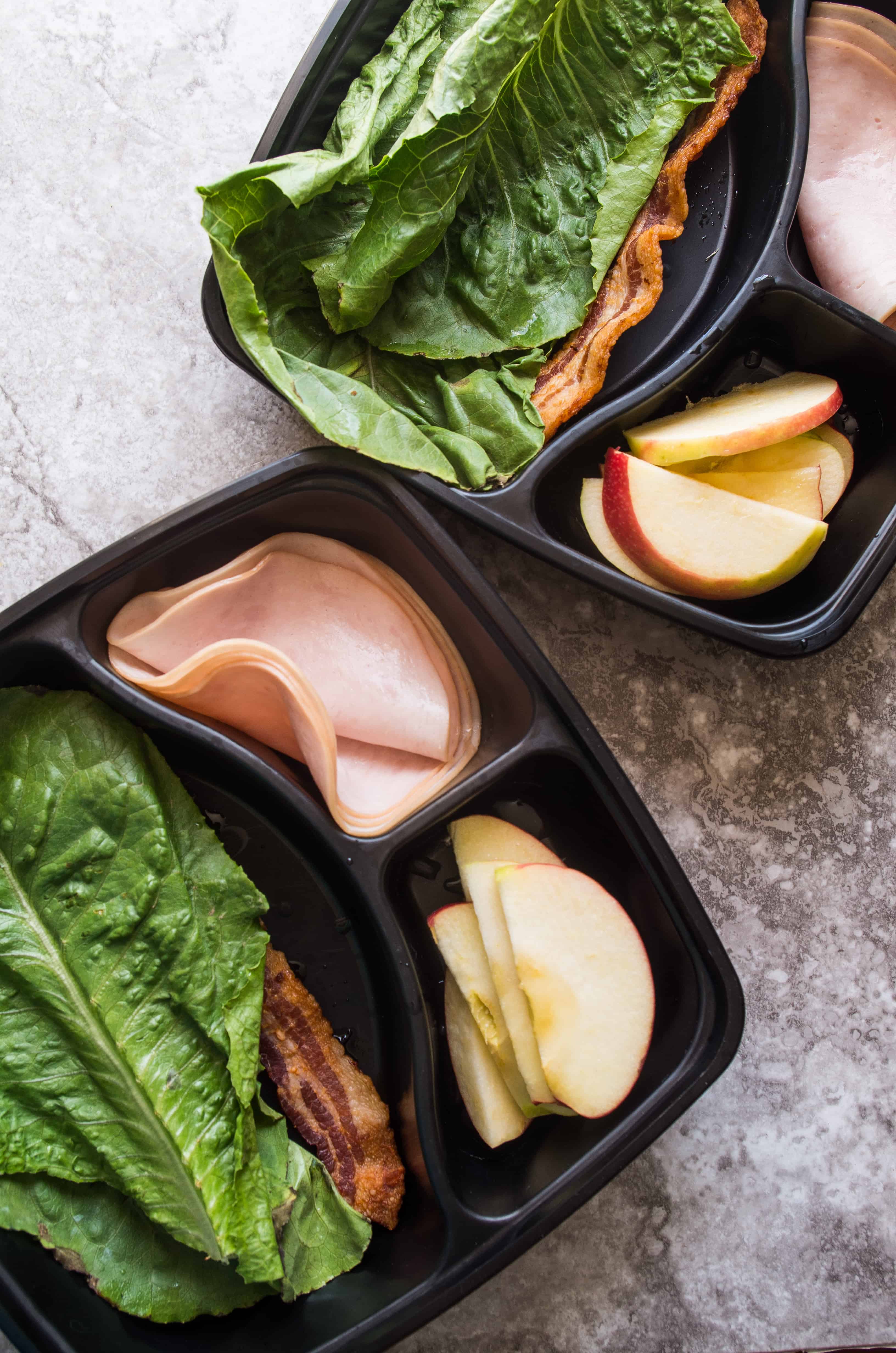 Lunch T TH Meal #2Slow Cooker Carnitas Burrito Bowls
Dinner MWF Meal#3 Greek Chicken Salad Meal Prep Bowls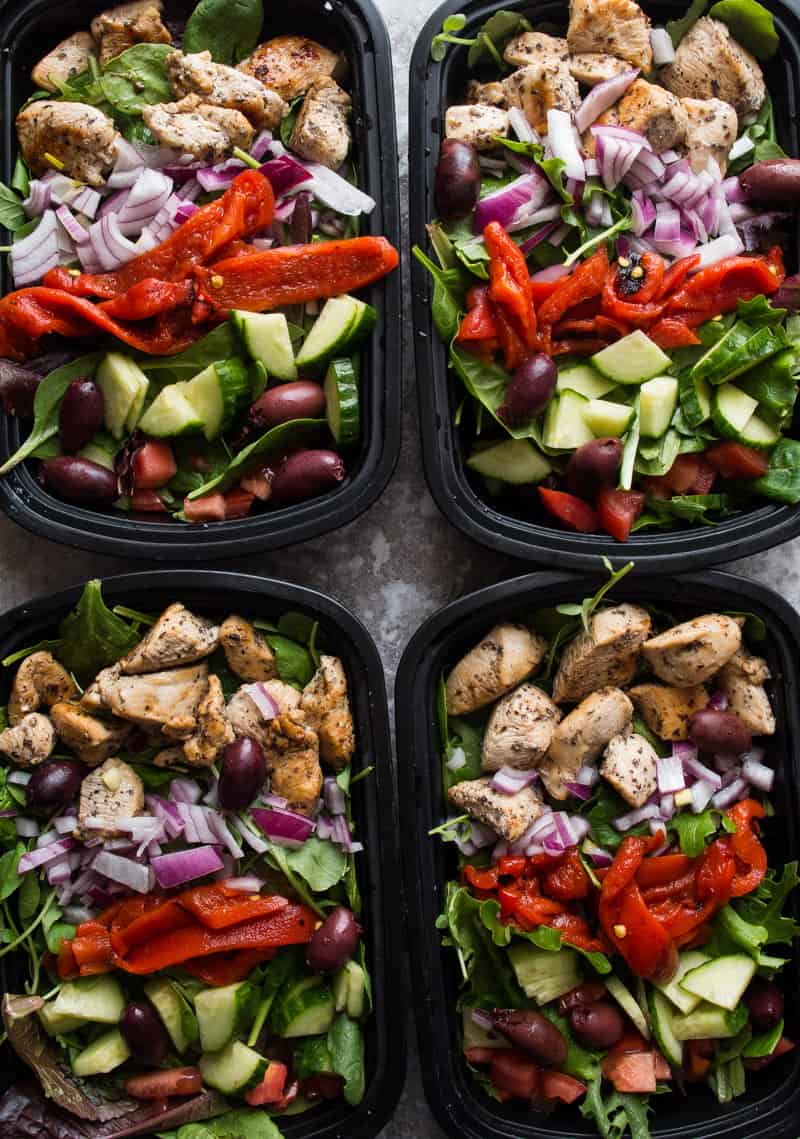 Dinner T TH Meal#4 Butternut Squash Noodles with Crockpot Bolognese Sauce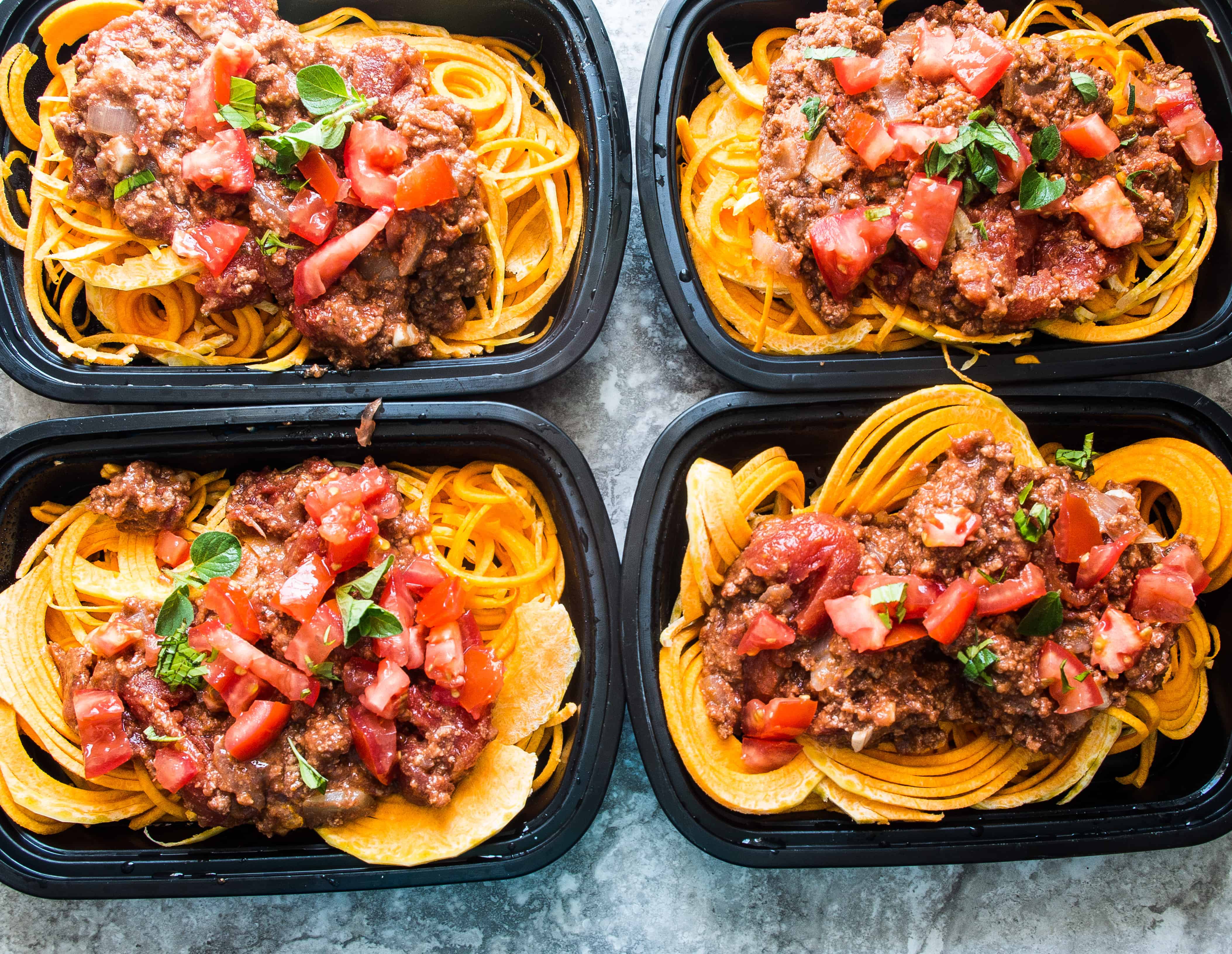 I chose everything in the above list for efficiency in the kitchen annnnddd for variety. If you take a peak you will notice 2 crockpot recipes, 2 cold lunch options, and only 1 recipe that actually requires turning on the oven. SAY WHAT?!
I told you I got your back on this!
So here is everything I bought at the store in all of it's messy glory before my kitchen becomes an even bigger mess
Now grab each recipe from the links above and let's get started.
I like to start with the recipes that take the longest. Which lucky for us this meal plan has TWO crockpot recipes. And I also happen to have two crockpots.
Prepare the bolognese sauce and the carnitas first.
Once those two recipes are started, start on the greek chicken salad. It cooks up quick and you can begin assembling it as soon as it cools.
Begin chopping veggies and fruit for the turkey wraps, butternut squash noodles (spiralize), and the two salad bowls.
Once all veggies have been prepped, begin assembling the base of each meal. As in layering the salad base for the carnitas bowls and the greek chicken salads.
Then wait until the crockpot recipes are done and assemble the remaining two meals.
Voila! you just made yourself a whole week of Whole30 compliant meals! High five!
Save