Can't you tell I am on a crockpot kick this month? Or in this case Instant Pot kick?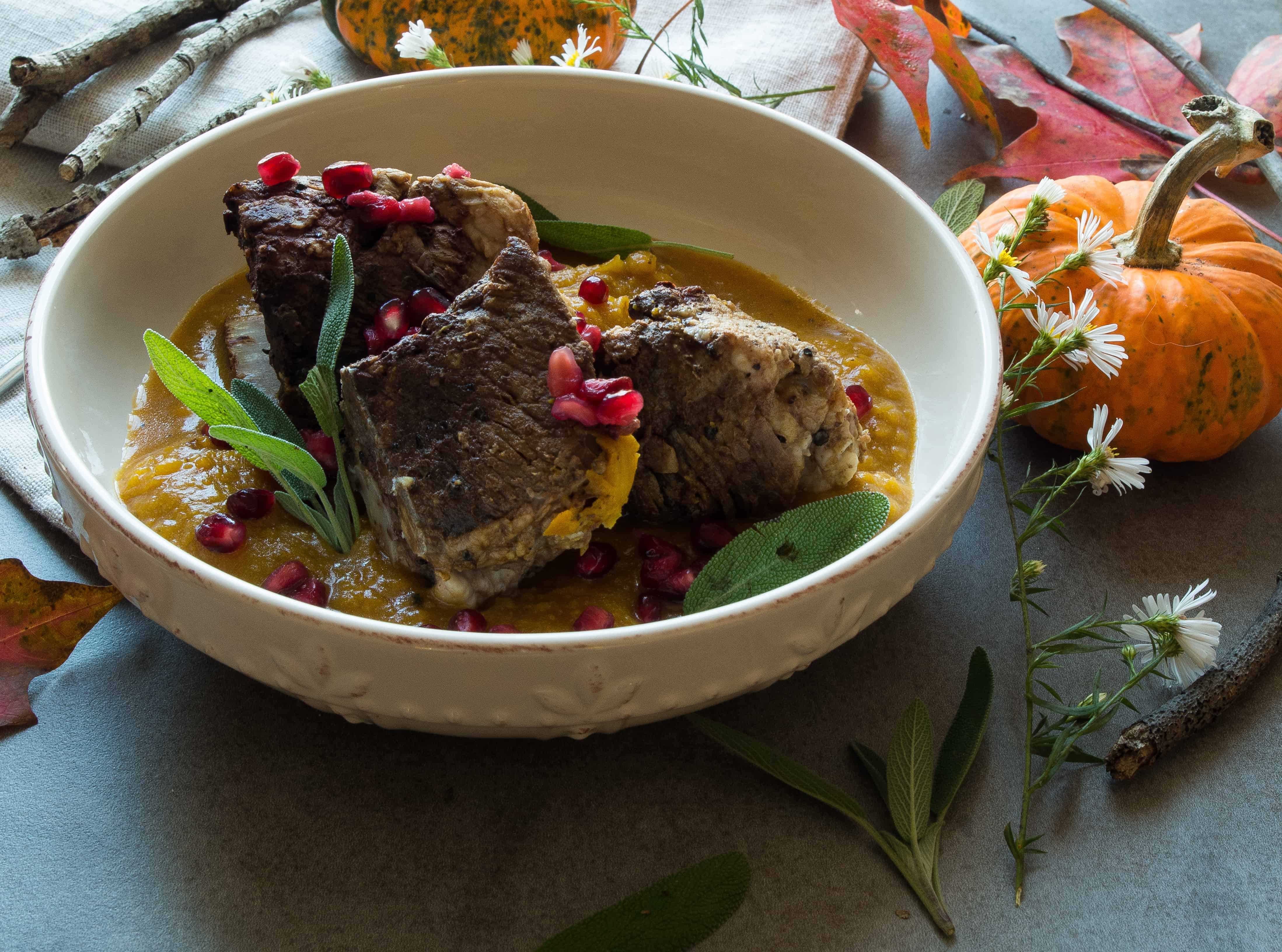 I'm not complaining. I love it! It gives me more time to do other things like go for a run and re-watch The Hobbit Trilogy .
The Instant Pot is a life changer. And it is so easy to use! You NEED one! Click here to see for yourself!
I absolutely adore working out in the fall. It's a real game changer. I am usually taking my jacket off 20 minutes in and the cool air feels SO good on my skin.
We are still going to our CrossFit gym 5 times a week and the hard technique work I have been putting in all summer long is REALLY paying off! I have beat all my previous personal records on all my lifts and I am loving the toned muscles I am getting out of it!
Ok, leaving the gym for now, back to this recipe!
This recipe just screams fall.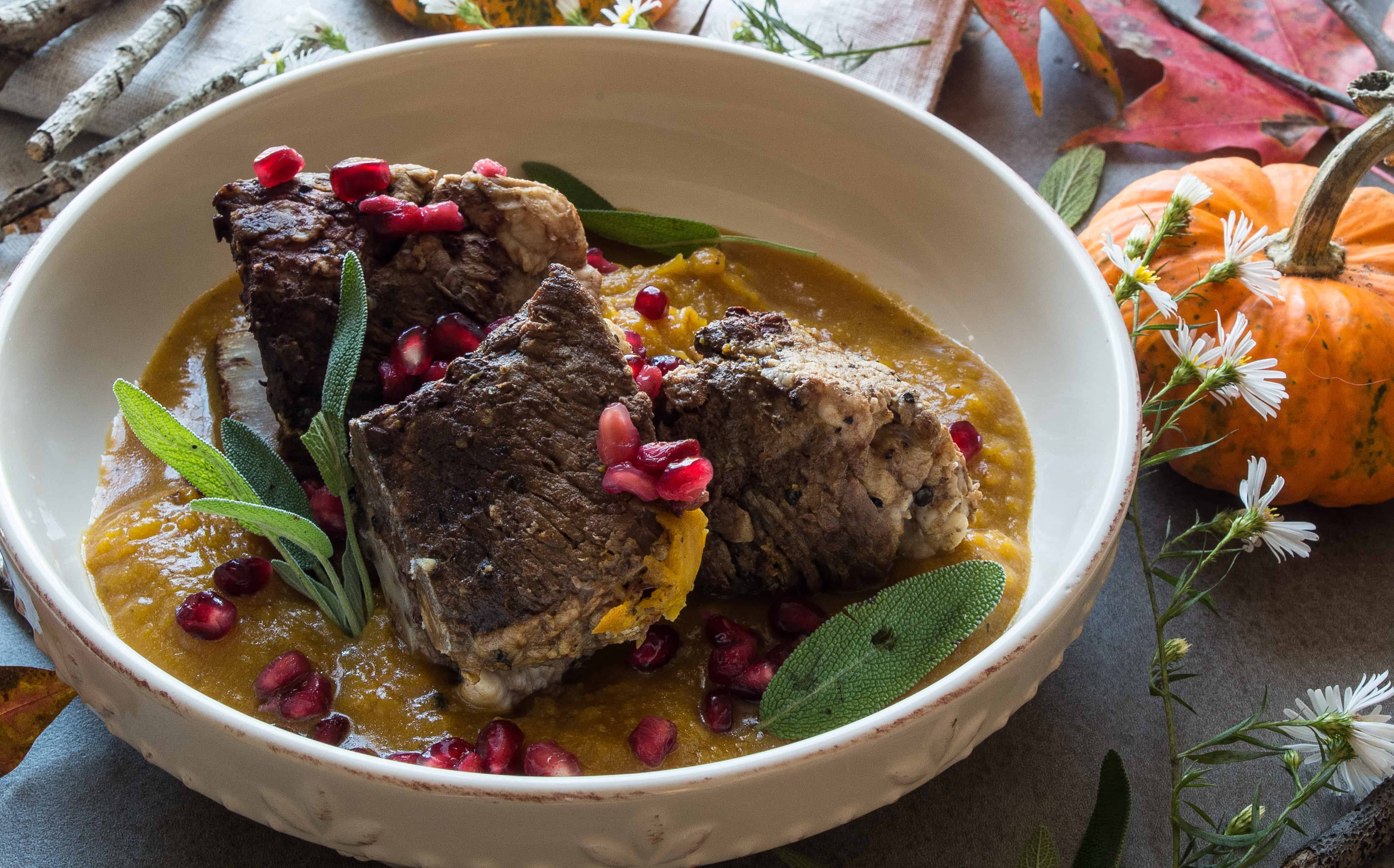 The short ribs are amazingly tender fall-off-the-bone crazy good.
Plus its slow cooked all day with pumpkin.
Which is then turned into PUMPKIN MASH!
Usually short ribs go great on top of mashed potatoes or rice. But I decided this dish NEEDED some pumpkin. So I made pumpkin mash instead.
Pretty genius if I do say so myself. 😉
The raw pumpkin goes at the bottom of the crock pot with a little chicken stock then the browned short ribs are added and slow cook all day long. The drippings from the ribs are absorbed into the pumpkin and my husband Jake LOVED it.
I have to share this; Jake is a true meat and potatoes guy and when I told him that the pumpkin tasted like the rib drippings he took a spoonful and said, "Wow! That is some great pumpkin meat sauce!!" I busted out loud laughing and now it's on the internet.
But I think I might just make pumpkin mash all season long. It really is a great potato/cauliflower mash replacement!
Really, this meal is the total package for an easy fall dinner.
If you make this recipe, don't forget to tag with #thekitcheneer!
Note: If you do not have an Instant Pot I have instructions below on how to make in a regular crockpot!
Save