I have crowned myself a genius this week. Well, I try to be one every week but Jake usually has me beat. He's my personal Sheldon.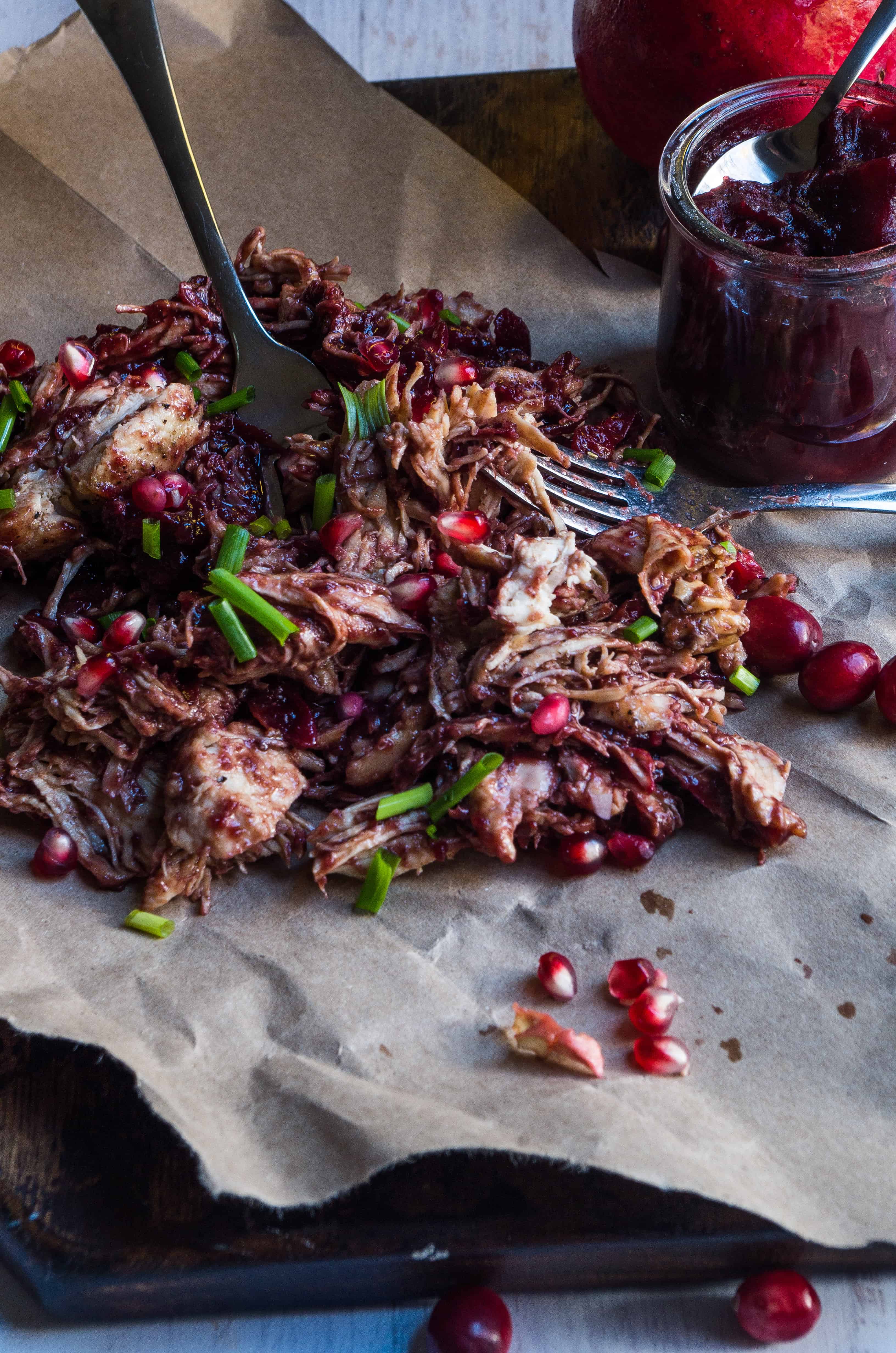 But in all seriousness I have a legit reason for being a genius this time I swear! I came up with the best way to eat all of the leftover turkey this Thanksgiving!
In fact it's so easy and delicious that I couldn't believe I didn't think of this before!
I am talkin' Cranberry BBQ Pulled Turkey. YAsssssss and all the heart eyed emojis.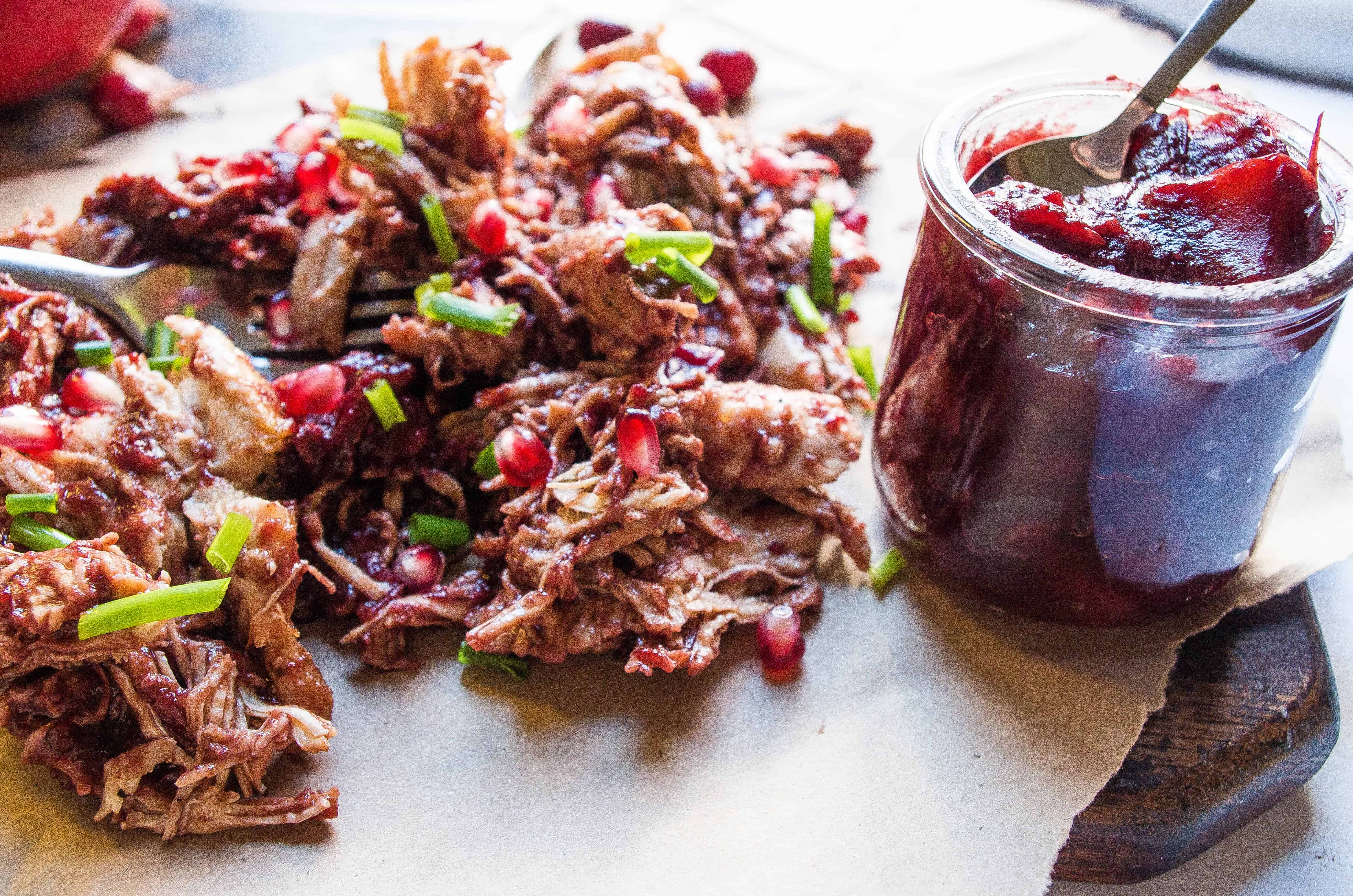 I mean, you will probably have a shload of leftover turkey. So, therefore it is cooked already.
Just shred and add amazing cranberry BBQ sauce and devour. And like most pulled "insert meat of choice here" it can be so versatile and made very healthy to super indulgent.
Like I love adding this pulled turkey over a bed of greens with pecans, dried cranberries, diced apples, and some bacon to keep it on the healthy fuel-me-for-my-workouts food.
Or if you want to be more indulgent (because it is the holidays and we should treat ourselves occasionally) I would recommend adding some cranberry bbq pulled turkey to some buttered sour dough bread, add sliced brie, thinly sliced apples, and make the ultimate leftover turkey grilled cheese sammie.
Or you could make a killer pizza with the pulled turkey, arugula, a blend of cheeses, and use more sauce as the base. YUM
OR you can do what I did and made healthy cranberry BBQ pulled turkey tacos with a fall slaw that is AMAZING. I will be posting this recipe in a day or so. STAY TUNED.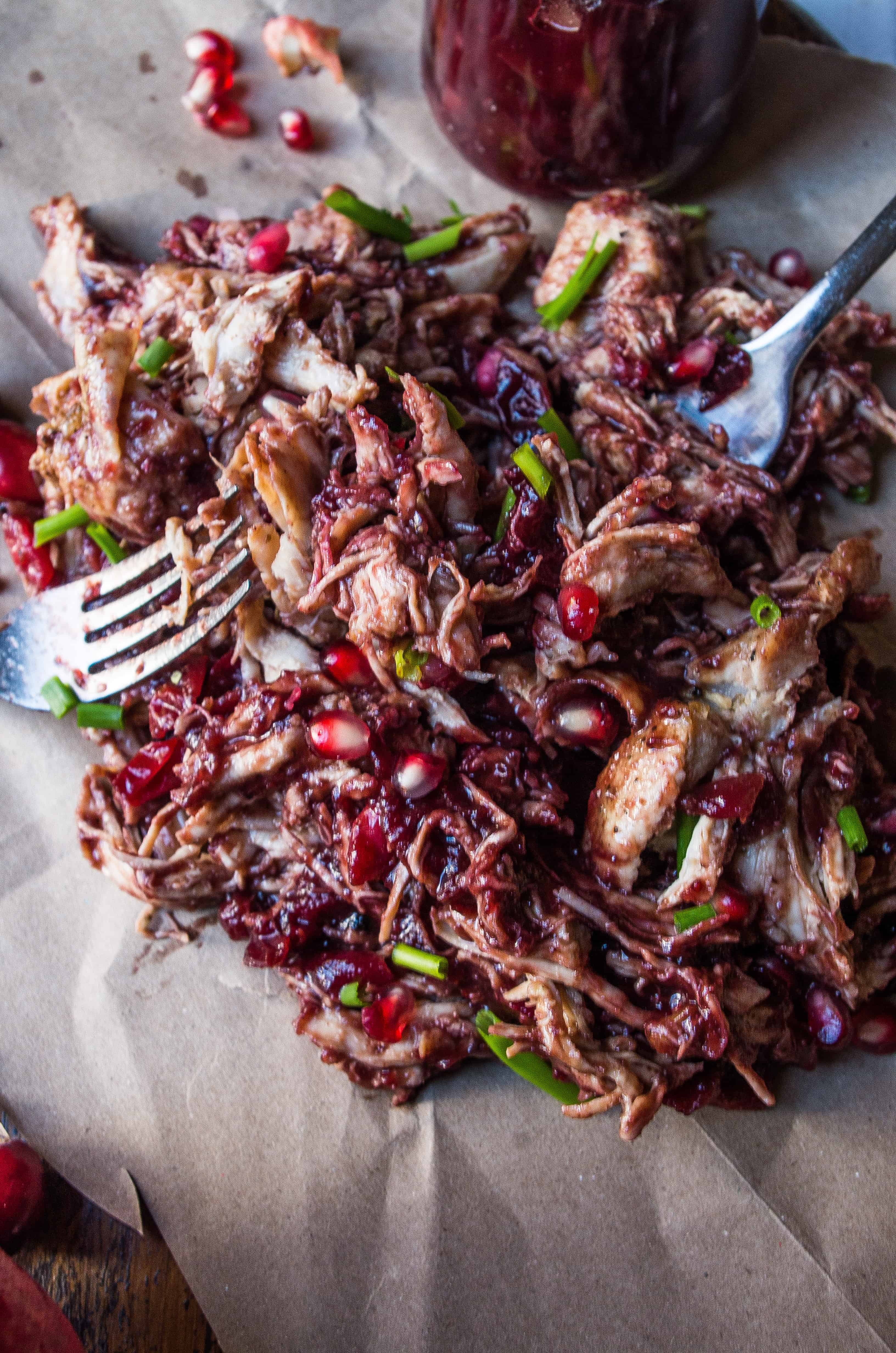 This year I am so so excited to host Thanksgiving at our HOME for the first time. Can't wait to see family and friends and for them to try this post Thanksgiving recipe. I plan on giving them jars of this sauce to take home with their leftovers!
Basically this sauce comes together with all whole food ingredients like cranberries, pomegranate juice,honey, balsamic vinegar, tomato paste, and a little coconut sugar for sweetness. Heat on the stove until the cranberries burst, blend, and add turkey. DONE!
Now that you know what you are making AFTER Thanksgiving, what are you making for actual Thanksgiving dinner?