Watch out cause this Creamy (with no cream) lemony garlic chicken soup is going to be your new go to soup recipe!
I love creating soups. I think it's my thing. I have a plethora here on the blog and this one doesn't disappoint!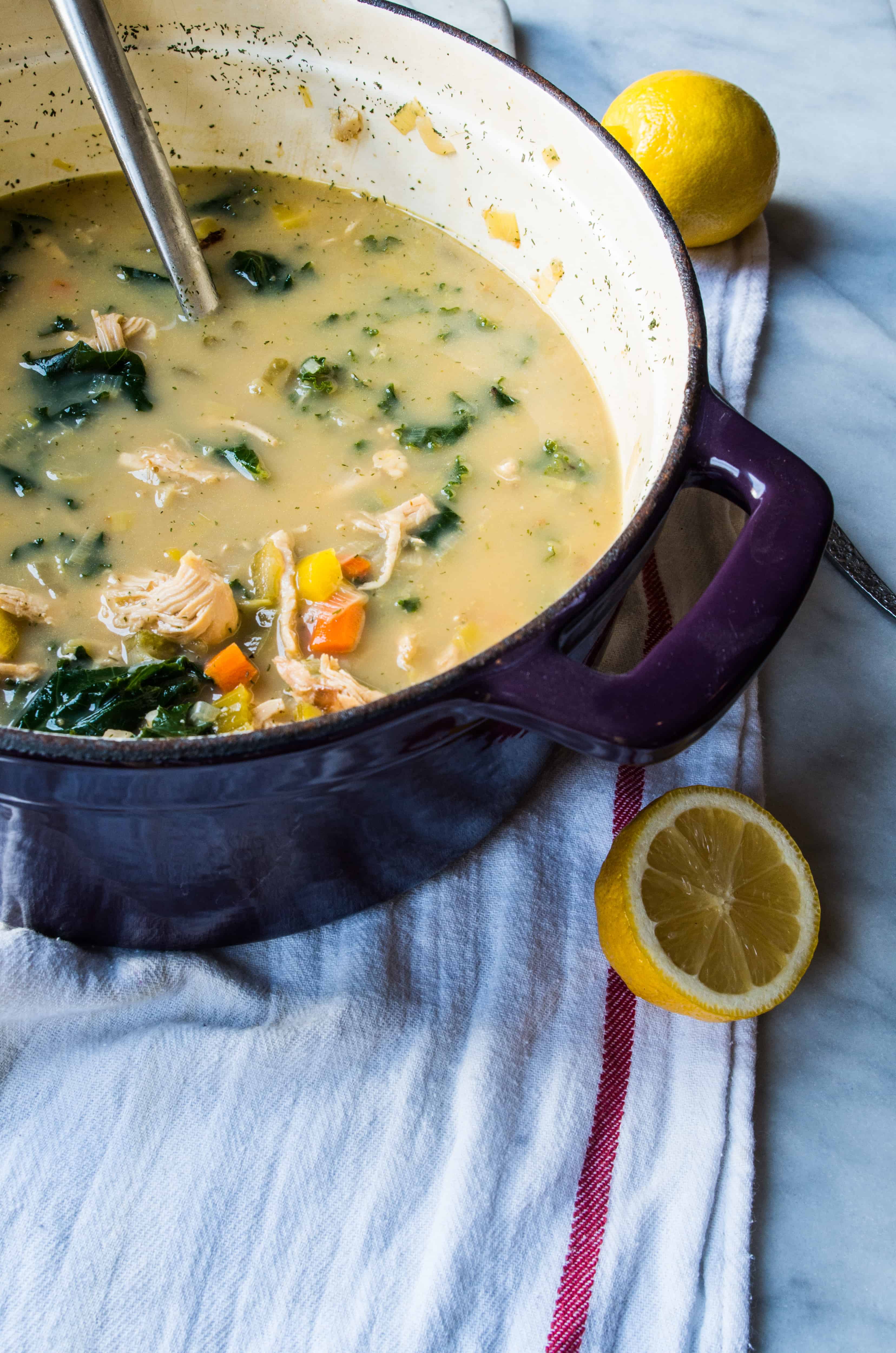 The base of the soup is creamy - without the cream- super velvety and rich, but still brothy enough to sluuurrrrp up!
Filled with lots of fresh veggies, herbs, TONS of protein, leaving you not wanting to grab something else to go with your lunch! You'll be completely satiated and ready to take on the rest of your day!
The chicken is browned with the leeks, 5 cloves of garlic, shallots, and cooked IN the soup. Meaning one less dish you have to worry about!
I also stuffed the rest of the bag of kale I had in my fridge and it was the missing green element that this soup needed!
I meany lemony, garlicky, and dill! Cause I LOVE me some dill....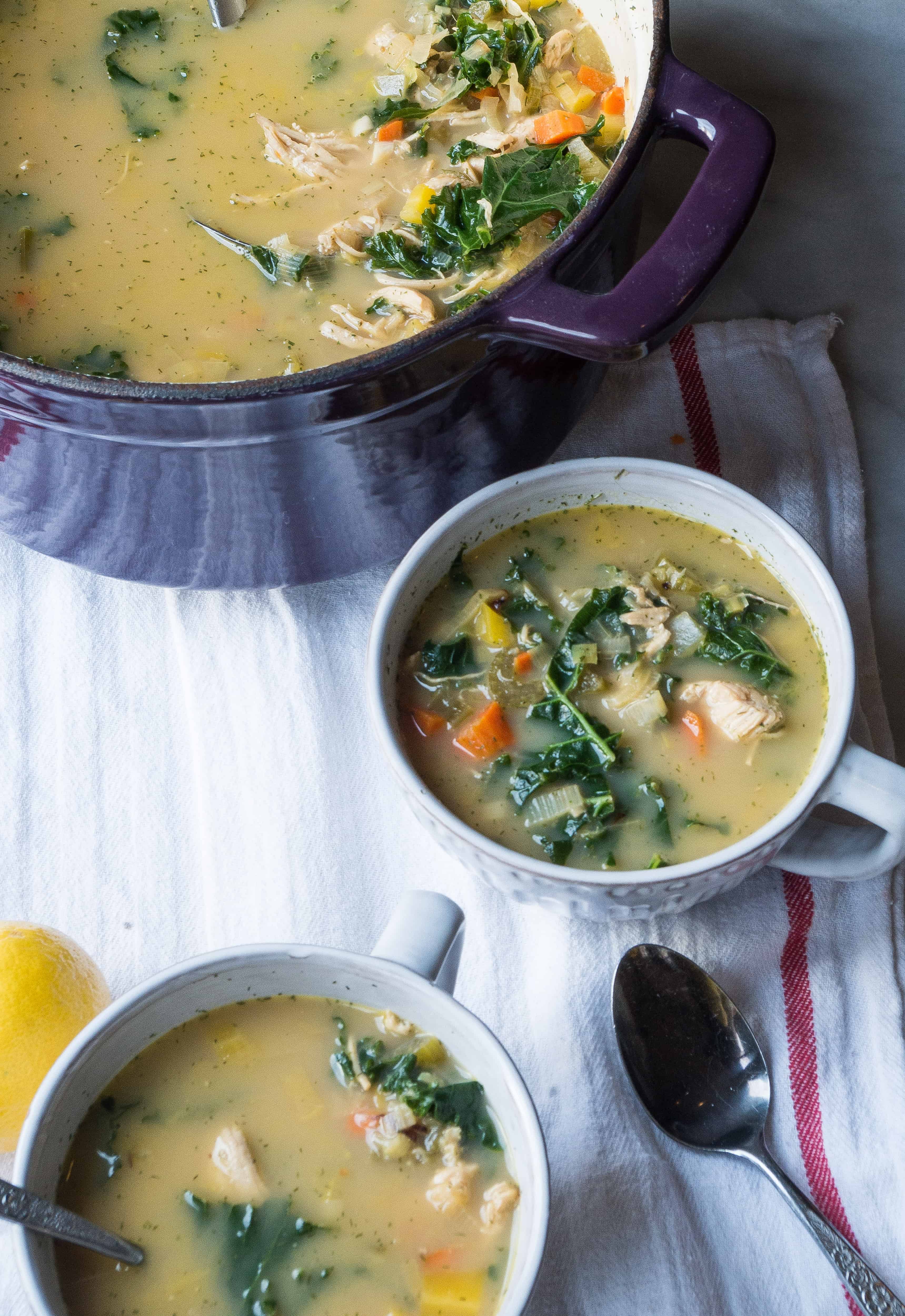 And apparently all foods that make for wonderful breath!
But seriously, this soup is where it's at and NEEDS to be added on your weekly meal plan rotation.
It makes a lot, PERFECT for meal prep!!!
Print
Whole30 Creamy Lemony Garlic Chicken Soup
---
2 tbs avocado oil
2 shallots, diced
2 carrots, peeled and diced
2 stalks of celery, diced
5 cloves of garlic, minced
2 leeks, sliced thin
1 inch of fresh ginger, grated
2 chicken breasts
8-10 cups of low sodium chicken stock
4 cups of kale
3 eggs
½ cup of lemon juice (2-3 lemons)
1 tsp salt
1 tsp pepper
Chopped fresh dill (optional)
---
Instructions
Base: In a dutch oven (or heavy bottomed large sauce pan), heat oil on medium high heat, add leeks, shallots, ginger, carrots, celery, and chicken. Saute for 5-6 minutes until chicken has browned on both sides. Add chicken stock, salt, pepper, bring to a simmer. Simmer on low for 20 minutes.
Chicken: After the soup simmers, shred the chicken with two forks and return to the soup.
Eggs: Beat eggs with lemon juice. SLOWLY add one ladle of soup. Once the eggs have emulsified, add the egg mixture to the soup.
Serve: Stir in kale and fresh dill. SLURP.
Notes
Eggs: I recommend using room temperature eggs. Adding eggs to hot soup will cause them to scramble. It's gross. Don't do it. If you want to cool the soup with a few ice cubes.