Happy Monday Y'all!
It is officially the end of August and that means the beginning of fall and comfort food. Oh, and PSLs. Can't forget America's official introduction to the season if with a cup of pumpkin spice goodness. I love them but I prefer to make my own most of the time.
Let's talk about this big bootiful bowl of comfort right here. To me, this bowl says "hey it's still summer look at all my wonderful produce, but I am so comforting that I am ready for fall and boots". Well, it says that to me. It may not be speaking the same language to you.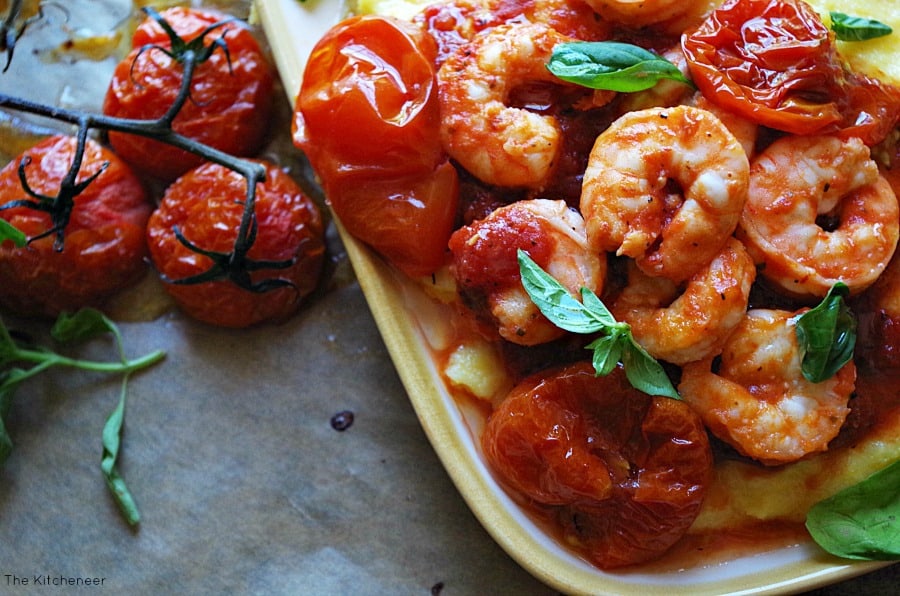 Anyways, Jake and I stopped by our favorite downtown Farmer's Market on Saturday morning and I found these tomatoes that needed to take a walk home with me! I mean look at them! They practically hopped in my bag by themselves!
I knew I had to capture their gorgeousness!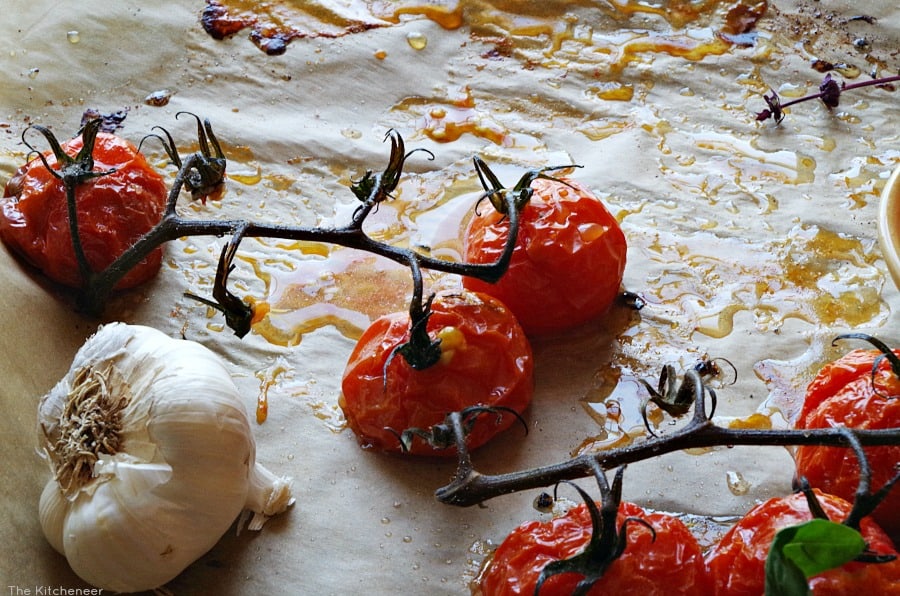 And I also had some polenta that has been sitting on my shelf for far too long. I decided to follow my gut and whip up some comfort food with an Italian flare!
Meet Italian Garlic Lemon Butter Shrimp with Creamy Polenta!
I have only made polenta a few times and didn't quite get the concept. But now I have and it's a MUST! It's also gluten free which is always a plus in my book!
It's super creamy and makes the prefect pairing with this saucy shrimp.
And this shrimp is super simple to make. And you really can't go wrong with fresh shrimp that has been tossed in lemon juice, garlic, and butter (aka ghee) then spooned over a bowl of comforting polenta, marinara, and those amazing farm stand tomatoes.
I topped it with fresh basil and dropped the mic.
Italian Shrimp with Creamy Polenta done.
If you make this recipe, don't forget to tag your photo with #thekitcheneer
Save
Save
Save