Guys, I am on a serious green smoothie kick. Like it's becoming a M-F kind of deal. And it's giving me TONS of ideas for new ones! SO get ready!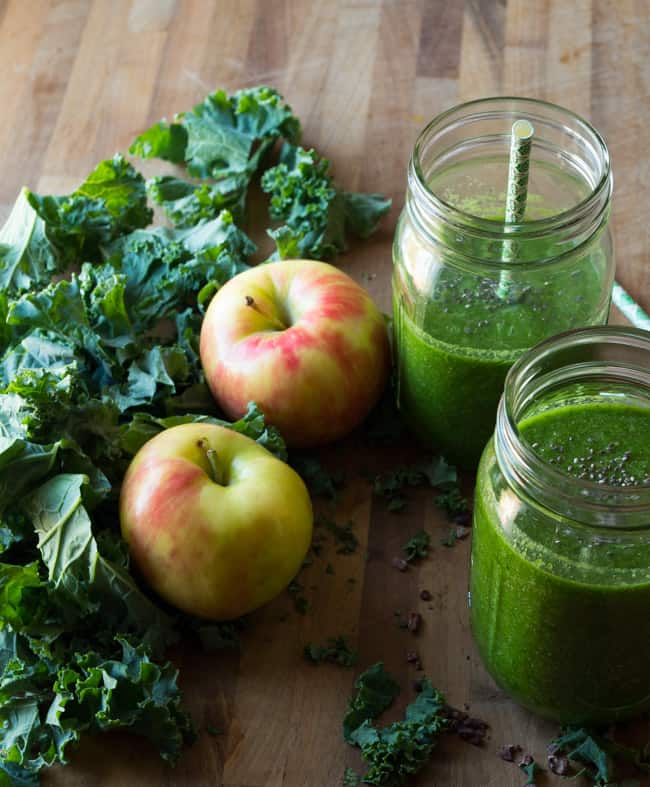 And with January literally a few days away, why not start that healthy kick a little early?
I really love green smoothies because it's like having an extra salad in my day without actually making one. Am I making sense? Getting extra greens and it tastes good? I'm in.
I've been guilty the last 2 weeks of not getting enough greens in and that's all changing now!
This smoothie contains the best winter green-kale! Packed with fiber and immune boosting power.
Granny Smith Apple, for that tart yet sweet flavor
Frozen Green Grapes, this not only adds some sweetness, but having a few frozen ingredients helps make a thicker smoothie
Chia seeds are a great source of fiber and protein!
Cacao Nibs- chocolate PLUS antioxidants?! YASSSS
Coconut Oil- for that added healthy fat to keep you full and satisfied all morning long!
As I mentioned before, the best thing about drinking green smoothies, is getting those healthy greens in a way I actually enjoy. Like this smoothie, I can't get enough of it!
Save