This turkey burger is topped with a grilled Georgia peach and I am obsessed with this new summer burger you NEED in your life.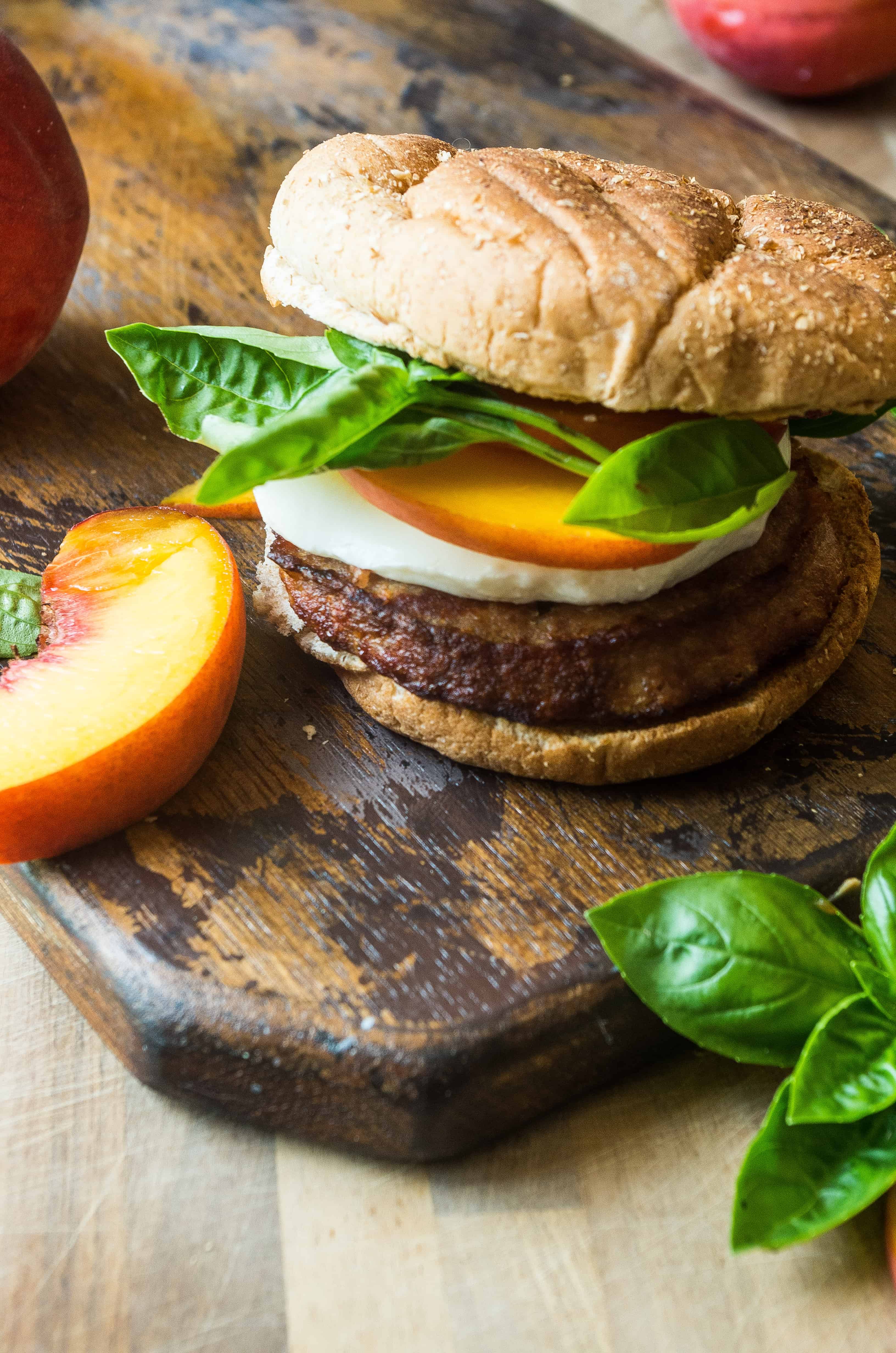 This post was supplied with materials from Jennieo. Thank you for supporting the brands that keep The Kitcheneer in the kitchen!
You know how I have been on a HUUUGEEE peach kick recently? I mean the grilled fruit cheese board, the grilled peach summer cobb salad, and the Grilled Strawberry and Peach salad???
Some might say I have a problem... and all I have to say about that is ...  I LOVE peaches and can't stop won't stop putting them in my face hole.
I was thinking about burger recipes while we were driving back from Jake's grandma's house the other weekend and it occurred to me that a peach and turkey burger combo would be DELICIOUS!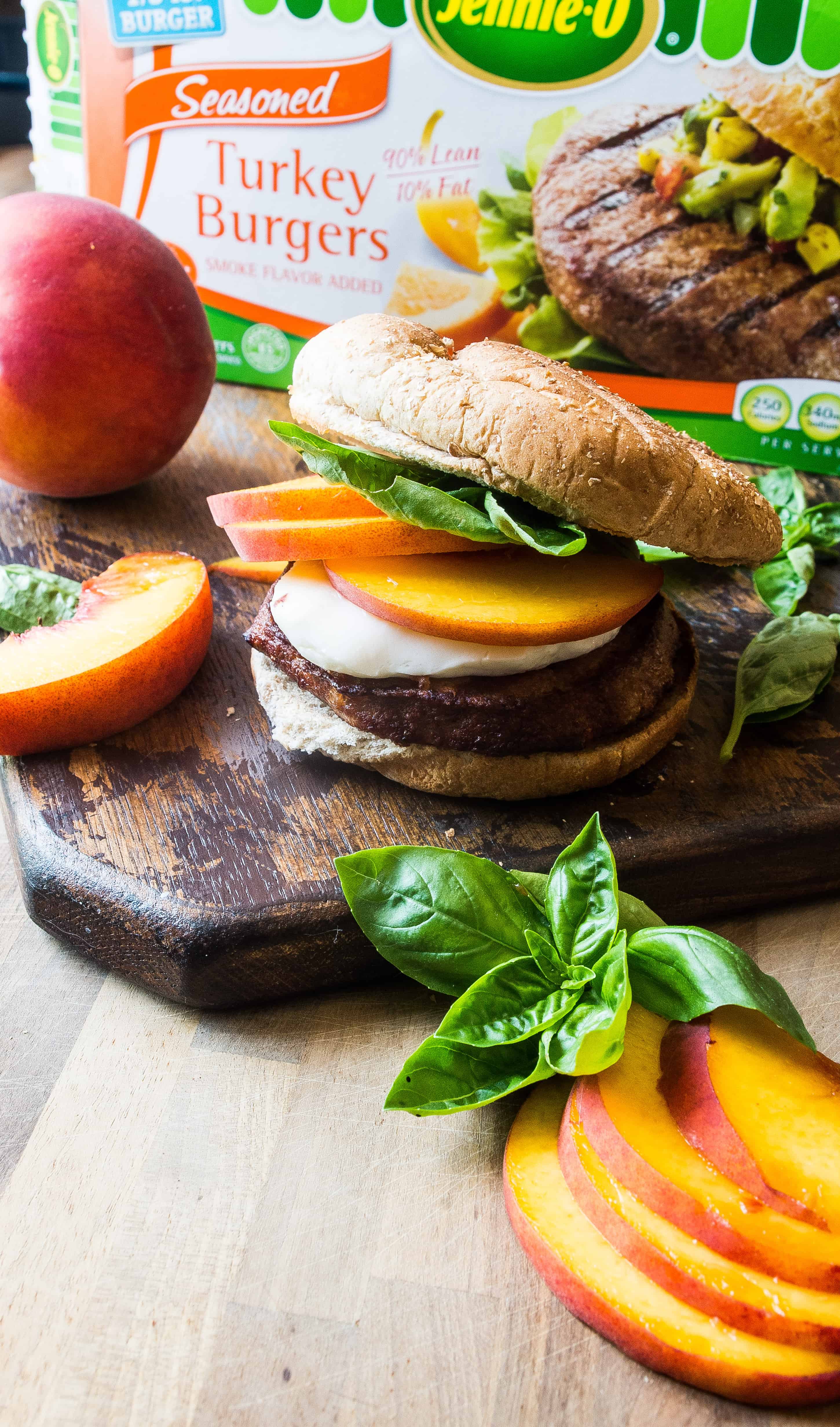 Virginia typically goes from 50 degrees to 90 in between winter and summer.And I am not a big fan of hot weather and I am definitely not a fan of hot kitchens. So most summer nights I prefer grilling our dinners.
And since peaches are in it's peak season I love incorporating them into as many meals as I can.
I also like to keep things simple.
Burger patties (already made thanks to Jennieo) are grilled alongside thick slices of peaches.
And guys, if you thought biting into a sweet peach was good wait until you bite into one that has been caramelized on the grill. It melts like butter in your mouth with the sweetness of honey.
And if you are on the fence about adding fruit to a burger, just think of it as adding fruit salsa on top or this turkey burger I made awhile back that has a big slice of pineapple on top! Fruit plus burger is an AWESOME combo that NEEDS to happen this summer.
Next comes a nice slice of mozzarella cheese. It's packed with protein and pairs VERY nicely with the peach
For my greens I added some fresh basil and spinach to this burger and topped with a whole wheat bun.
Not to mention that peaches just keep getting sweeter and sweeter as the summer time goes one. Thus this burger gets exponentially better!
Therefore, these burgers are super fast, super delicious and a MUST for upcoming Labor Day!
Or heck, all the weekends this summer!
Try it!
Save
Save