Did you play with your food as a kid? I did. Not as extravagant as Lucy in 50 First Dates…but I had fun!
My palette has evolved since then and I have discovered some pretty awesome flavor combos that some people might raise an eyebrow at.
Like growing up my mom would always make us bologna and potato chip sandwiches. I loved the CRUNCH!
Although there are some flavors that I have never tried but my grandfather swears by: banana and mayonnaise sandwiches….#nopeville
Here are some of my favorite odd food combos that I think you should explore:
1.A salty sweet combo: melon and bacon
I love a good melon wrapped in prosciutto. Try it! The melon perfectly balances out the saltiness of the prosciutto. I love it in this salad:
Did you know that avocado and chocolate goes together? Ever since I tried these brownies I was hooked forever. I even add avocado to most of my baked goods now. Avocado is nature's butter.
3. Blueberries + Pork = Deliciousness
You would never think to add fresh blackberries to your weeknight pork roast but it is one of my FAVORITE combos! The blackberries bring out the best in the pork and vice versa. You gotta try it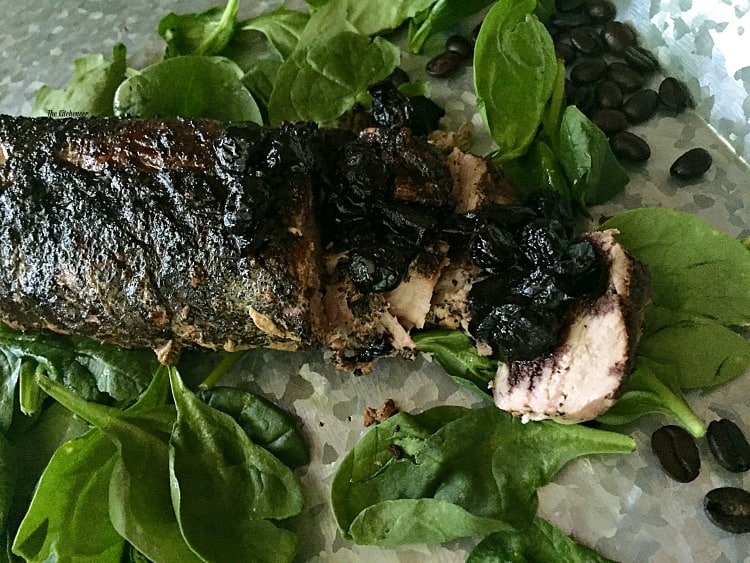 4. Coffee is life
I live for my morning cup of joe and most mornings I make a blend of coffee fresh from my Keurig with a little coconut oil and coconut cream. The coconut adds this silkiness to my cup that I never knew coffee could have! It is also Whole30 friendly!

If you think adding coconut is adventurous you should try adding butter to your coffee! It's actually a pretty popular trend now by Bulletproof!
5. Rosemary and Grilled Peaches
If grilling your peaches is getting a little boring, try adding some rosemary sprigs! The rosemary actually makes the peach flavor POP even more! I love making these in the summer time! I add them to my salads or dice them up as a salsa for grilled salmon. Delicious!
What are some of your favorite odd flavor combos? Tell me so I can try something new!
In celebration of Chobani's new Chobani Flip flavors, I am inviting you to see what your flavor soulmate is! I got PB&J! I love Chobani yogurt and I am so stoked for these great flavor combos! #Flipforyou


Click here for some other great healthy snack options!
I am also REALLY digging this flowchart from Chobani that will help guide you to your flavor combo soulmate! How fun!