Because we fancy.
And because bacon+chocolate+melt-in-your-mouth steak will blow your mind.
Valentine's Day is quickly approaching and I think you deserve to splurge on this crème de le crème of all beef cuts. Because it's Valentine's Day and why not?
I will show you not only how to cook it,  coat it in a cacao pepper rub, and wrap it in bacon. I'm already drooling thinking about this.
Since Valentine's Day falls on a Tuesday, why not celebrate a little the weekend before  instead of going out to a crowded fancy place, dine in and make something special for your SO.
So what is your favorite date? Mine is April 25th. Because it's not too hot or too cold, all you need is a light jacket! (PLEASE OH PLEASE let there be someone who gets this reference!)
Jake and I are thinking about doing the Valentine's thing over the weekend and taking hikes, walking around downtown, and going on a coffee date. But it WILL be including this steak AGAIN. It was seriously THAT good the first time I made it a few weeks ago for a test run.
Like, I ran the idea by him and his mouth literally dropped and was like,"yea, do that one!"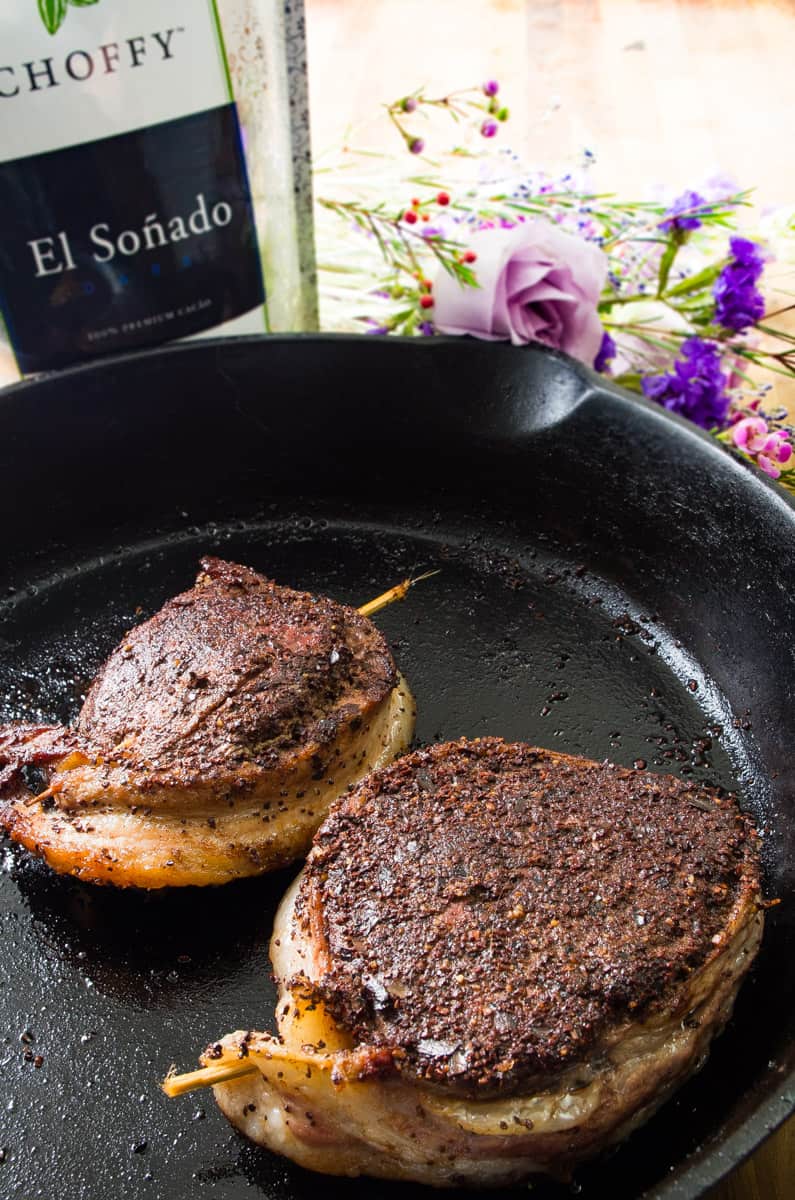 As you know we both LOVE our coffee but sometimes it's nice to mix it up with some Choffy. Yup, you heard me right. Choffy is pure cacao beans that have been ground to make a delicious chocolate drink and is totally Whole30 compliant! And I drink it ALL.THE.TIME.
So obviously when Choffy reached out to me for a review, I was thinking "Chocolate and valentine's day go hand in hand so steak it is!" 😀
Chocolate on this delicious cut brings out such a savory flavor, it almost deepens the pepper and salt flavor but elevates the meat to a whole new level!
Then there is the bacon. And even chocolate and bacon go together like peas and carrots. It's just natural.
And it also tastes better served accompanied by some fresh roses. It doesn't matter what your relationship status is. Flowers + drool worthy steak= freakin awesome V-day!
[These delicious steaks were made using Choffy. Thank you so much Choffy for your supply of products for this post!]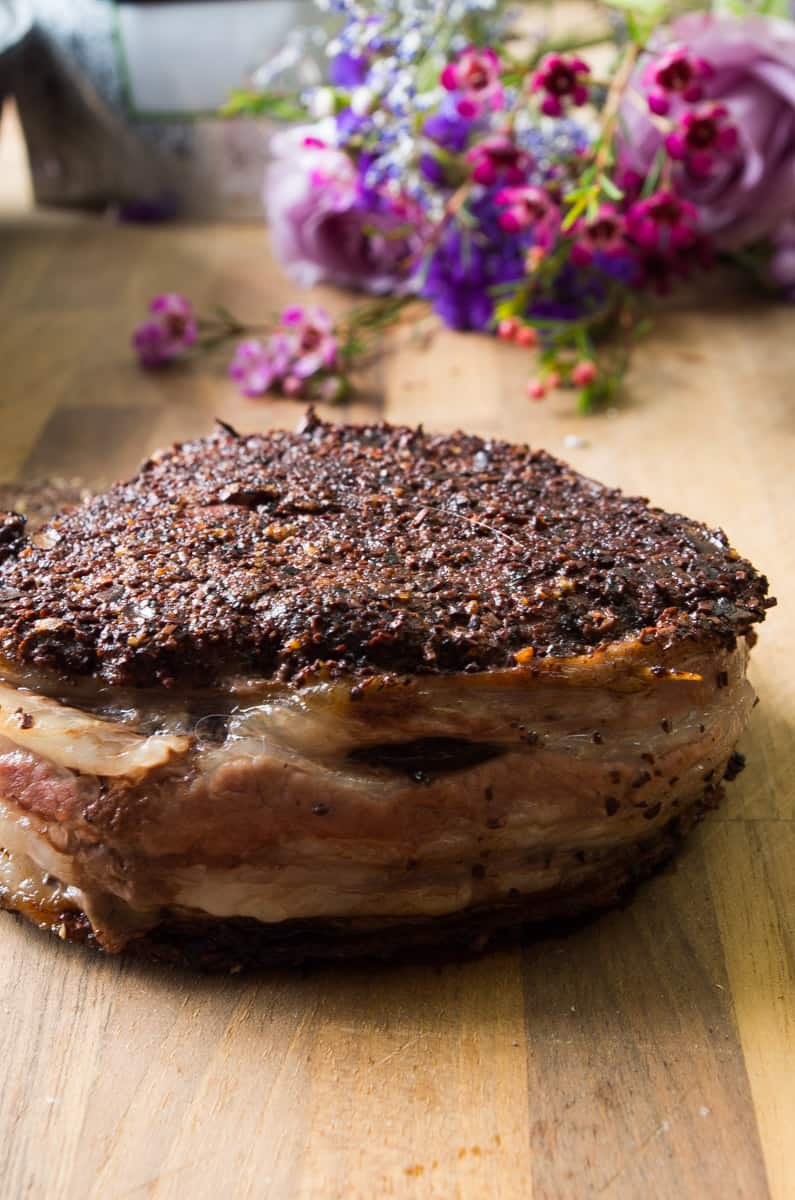 Save
Save
Save
Save
Save
Save
Save
Save
Save