How was everyone's weekend??
Sorry I was a little MIA on the meal plan last week. I think I was just exhausted! But I am back on it! I will catch you up on what we did last weekend and this one!
Last Weekend:
We started it off by competing in the Crossfit Open on Friday night! I was SO nervous. I am used to doing the workouts, but not in front of so many people! Jake did great and beat his personal record (PR) on the clean and jerk! 145lbs! I did too but with 85lbs!
I really thought I wasn't going to be able to PR my clean and jerk. I even struggled with 75lb in the last minute. But I added 10 more lbs and with my Coach yelling at me" YOURE GOING TO DO THIS NOW!" I raised the bar above my head in the last 20 seconds! It was such an amazing feeling of accomplishment! I can't wait to compete again this coming Friday!
Saturday we did our grocery shopping and rested
Sunday I meal prepped for a few hours and played with my new Erin Condren Planner! Eeek! So excited about it!
This Weekend:
This Friday we competed in Crossfit Games 15.2. I was a little disappointed in this week, but that's only because I have not mastered pull-ups yet. And that was half the workout! But I gave it my all in the Over Head Squats and that to me is what really matters. We showed up, gave it what we had and walked away knowing we tried. I am determined to do even better next week and kick butt!
Saturday we went grocery shopping and stocked our fridge with all kinds of goodies.We buy meat for the month ( budget smart :)) As you can see, I need a produce fridge. We stick to the perimeter of the grocery store and only buy the proteins, produce, and some dairy.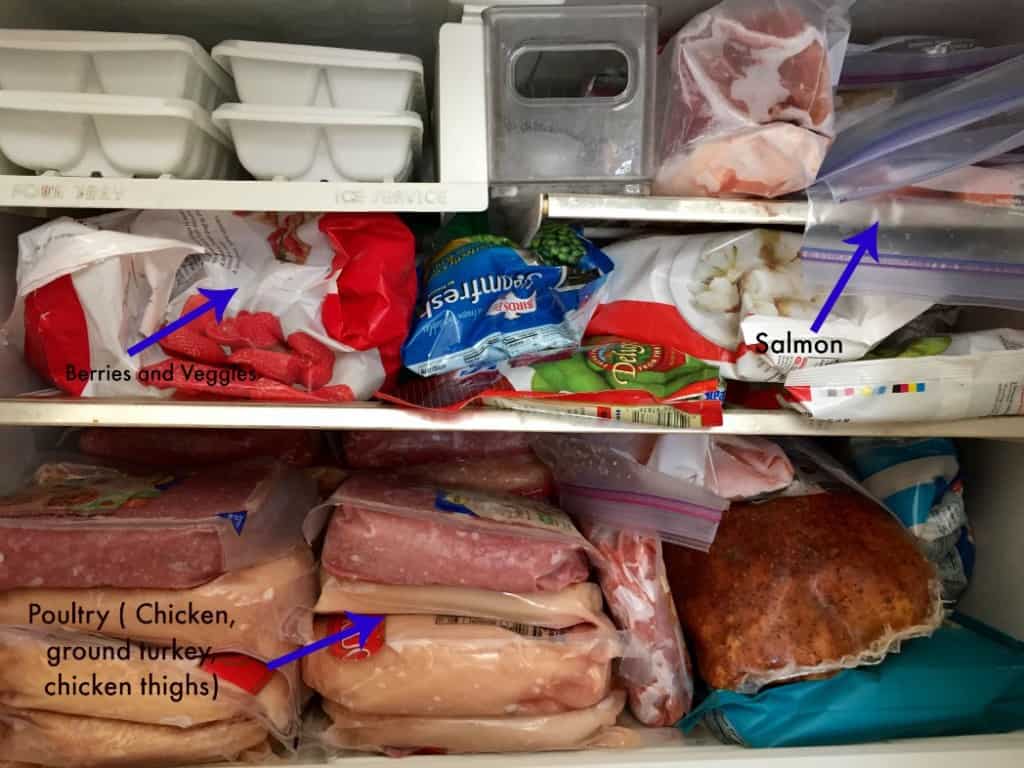 Later, Jake took me out for date night :). I love him, he is quite the hot date. We went to this restaurant down in Richmond that I have been dying to go to since we met! It's called The Can Can. Serving French cuisine. It was amazing! Afterwards, we saw The Hobbit: Battle of the Five Armies at The Byrd Theater. I LOVE old movie theaters! I think this one is from the 1940's? And on Saturday nights, instead of boring you with tons of movie previews there is a live pipe organist who performs for you! He was AMAZING!!! I always have the BEST time with Jake. 🙂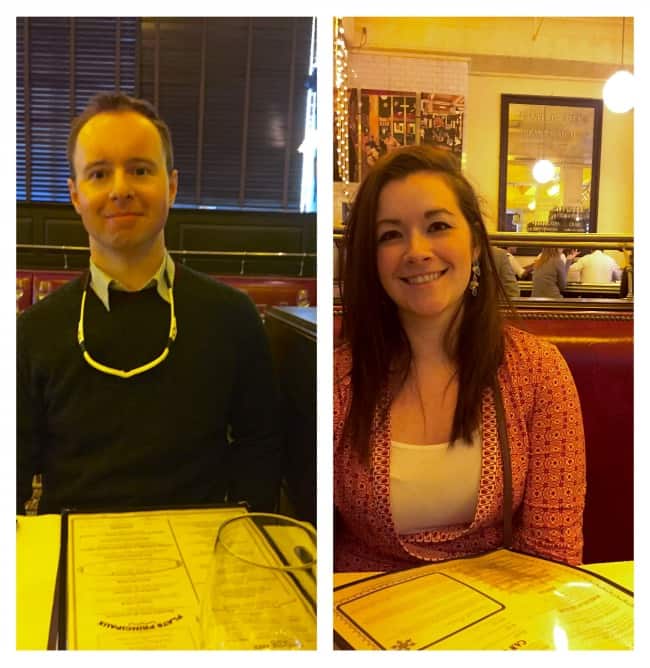 Sunday I did my usual meal prep for the week, Jake worked on his car cause it was SO nice out! We also went on a run cause it was so nice! I am considering registering for the Marine Corps 10K coming up! Well see 😉
And because I want to nourish my body to meet not only to improve my physical appearance but I want to gear my nourishment towards my performance as well. That's why I started the Zone this Sunday. It's about maintaining your macronutrients to 40%carbs (fruits and veggies), 30% protein (lean), and 30% fat (healthy fats like almonds and avocado).
It's also about maintaining your insulin levels. Did you know that when you eat processed sugars or carbs that the enzymes in your mouth (as your chewing it) instantly break down into sugar? This then spikes your insulin causing your body to retain fat! If you eat balanced throughout the day, your insulin levels won't spike. Therefore, your body will start losing fat. And if you are weight training at all, that lean muscle you are building (aka toning) will burn even more fat.
For my needs I will be eating 3 blocks for my 3 meals and 1 blocks for my snacks
This breaks down into 3 proteins, 3 fats, and 3 carbs.
For example my meal will be Zoodles and Turkey Meatballs:
3 proteins= 3 oz of meatballs
3 carbs= 2 cups of zoodles, ½ cup of marinara sauce
3 fats= 1 teaspoon olive oil
So this is how I will be breaking down my meals. Yes, it's a little more challenging. But prepping ahead takes the guess work out of it during the week. I measure everything! And I hope that after a month of this consistency, I will start seeing the results I want and continue doing this for a while.
Here is our meal plan:
Breakfasts:
Veggie Egg Bake with some avocado
Dark Chocolate Protein Waffles (coming soon!)
Lunches:
I will use leftovers from dinner and add a salad or another veggie like cauliflower mash or broccoli
Dinner:
Monday: Bunless Beef Sliders with Spicy Sweet potato fries
Tuesday: Chicken La Flaka Salad
Wednesday: Roasted Chicken with quinoa and sautéed kale
Thursday: Shredded Pork (crock pot) on top of cilantro lime cauliflower rice and avocado and mango
Friday: Naked Salmon Burger with avocado slices and side salad